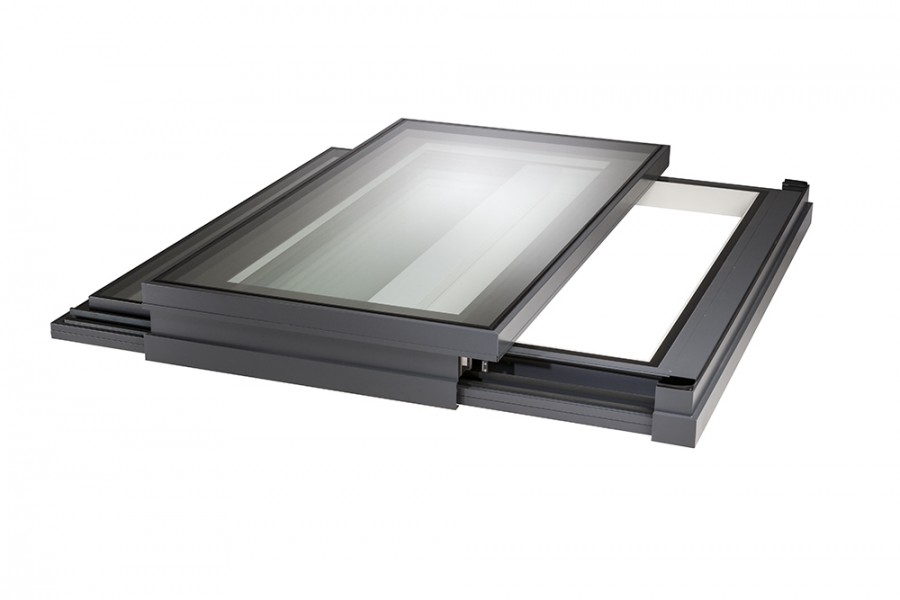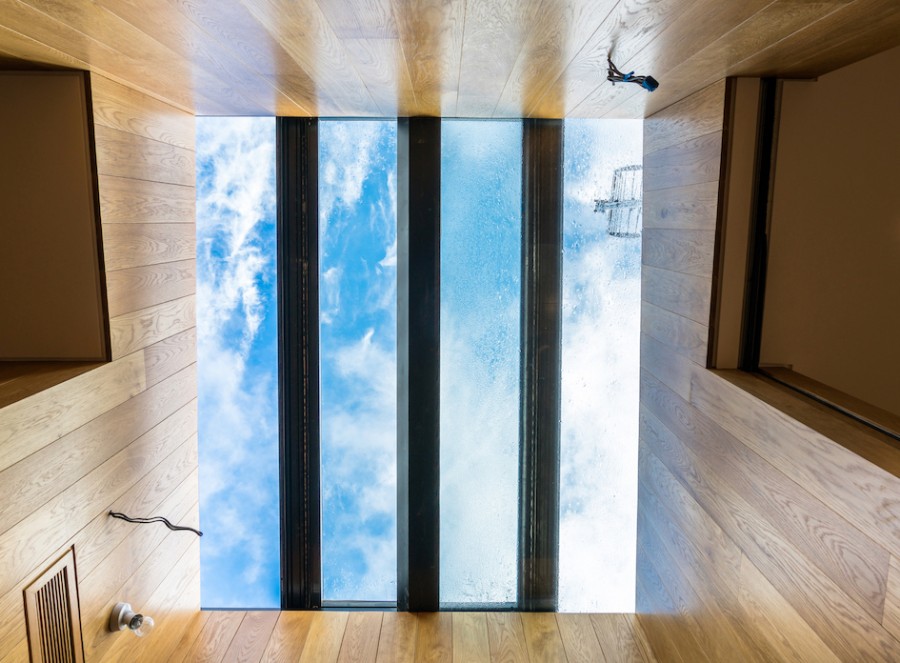 The Glazing Vision Skyglide is our entry level sliding rooflight. Its simplicity of style is deceptive: the sliding lid section is entirely self-supporting and opens using telescopic cantilever rails hidden within the framework. The unit opens using a robust, precision engineered rack and pinion drive system which also incorporates a built in solenoid clutch to prevent the sliding section being forcibly back driven. Fully retracted, the Skyglide provides a 100% clear opening .
If space on the roof is tight the Glazing Vision 'sliding over fixed' rooflight could be the best option. This rooflight is usually split into two sections, with one sliding pane of glass moving over a fixed section. This configuration allows the maximum amount of light to be transmitted whilst opening up 50% of the overall footprint for ventilation.
For larger areas with sufficient unobstructed roof space for the sliding section you should consider a 'sliding over roof' rooflight. With this rooflight the glazed section slides as a single leaf and is supported by tracks on the roof itself in the open position. These form part of the framework and allow more scope in size and specification whilst maintaining the 100% clear opening.