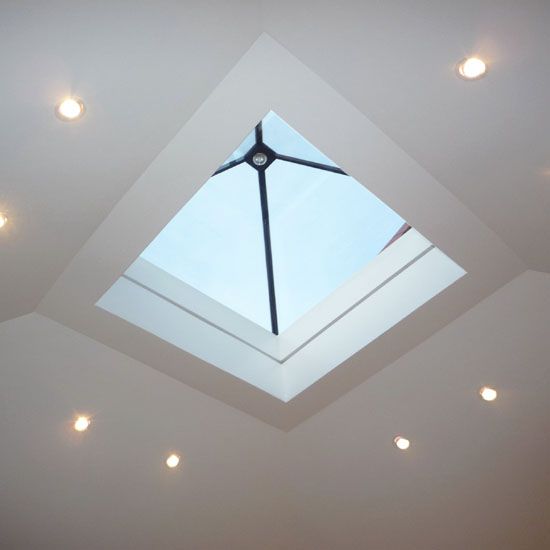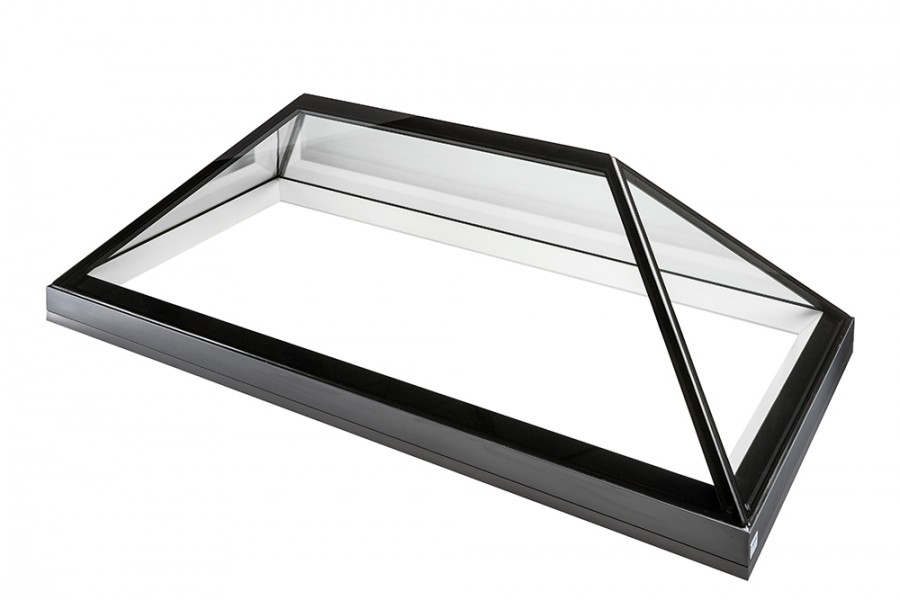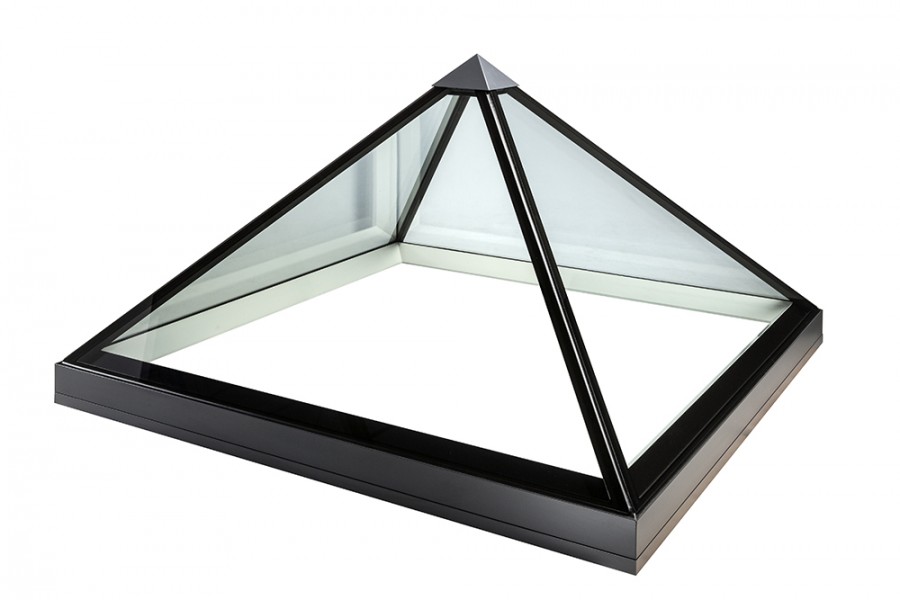 Considered an architectural feature as well as a rooflight our pyramid and lantern products are a contemporary evolution of the traditional roof lantern. The design is a classic but that doesn't mean you're limited for choice. With three basic options available, including a square pyramid, a lantern and an octagonal pyramid rooflight, there is plenty of freedom in design.

Our square pyramid roof light at 45 degrees which incorporates an LED downlighter in the apex cap allowing the unit to bit lit at night transforming it into an architectural feature. Perhaps our most popular unit is our lantern or 'elongated pyramid' style, benefitting from the same glass to glass joints as the square unit this skylight adds a touch of contemporary style to your flat roof and maximises the amount of daylight transmitted. We also supply an octagonal pyramid roof light, again with integrated downlighter. All of these products are based on tested standard designs and drawings are available for download at our Resource Centre.


If you're after something more personal and bespoke, challenge our bespoke rooflight design team for something truly unique.