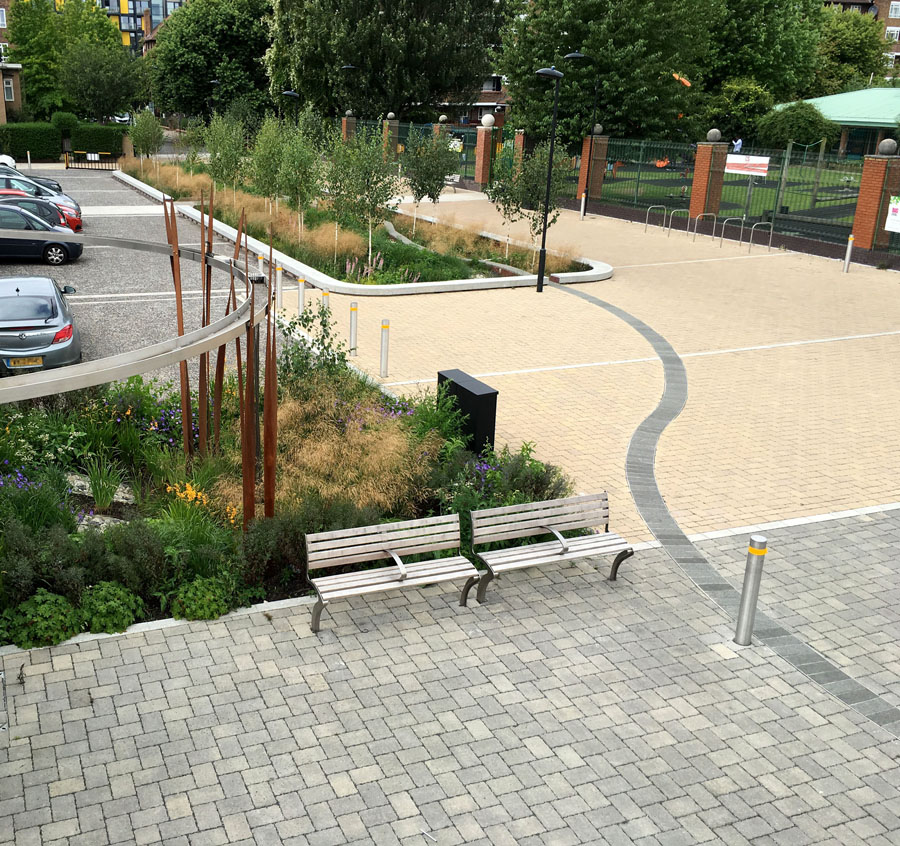 The latest developments in SuDS and concrete block permeable paving are featured in a new Interpave CPD webinar presented by Bob Bray of Robert Bray Associates, SuDS practitioners with over 20-years' experience.
Following more than 25 years extensive use, concrete block permeable paving has demonstrated unique capabilities as a multifunctional SuDS technology. It combines a structural pavement with water conveyance, attenuation and storage, together with pollution treatment to provide a gradual supply of clean water for amenity and biodiversity.
The new, 30-minute CPD webinar video explores how straightforward flow controls can optimise and expand these capabilities, with techniques including water storage in paving compartments deployed around a site to integrate SuDS within development and to avoid additional land-take.
The webinar is supported by the latest edition of 'Understanding Permeable Paving and SuDS', an essential introductory guide to all aspects of concrete block permeable paving for SuDS – and much more. Edition 6 of this guide is now available for designers, developers, planners, regulators and all those involved with development.
One important innovation – explored in the guide and set to play a major role in the post-pandemic public realm – is the retrofitting of concrete block permeable paving as an overlay to existing streets. This low-intervention technique enables transformation of the public realm in response to the raft of recent active travel and open space initiatives.
Find out more, view the CPD webinar and download the guide here: www.paving.org.uk/home/permeable-paving/