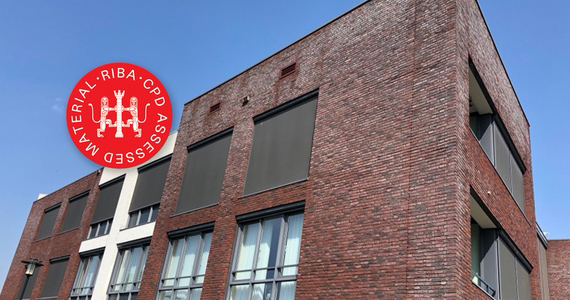 Brick manufacturer Vandersanden, renowned for its innovation, sustainability and craftsmanship, has announced that its new RIBA approved CPD, 'How to Avoid Brick Stains and Efflorescence' is now available to architects and all construction professionals.
This new CPD will help specifiers to understand the main reasons that brick stains and discolouration occur, and solutions to eliminate these problems either post-construction or at the building design and specification stage. It can be delivered either live or remotely by one of Vandersanden's highly trained team of brick specialists.
'How to Avoid Brick Stains and Efflorescence' covers:
The potential issues and key considerations for architects during the specification stages.

The types of efflorescence and the effect of gypsum.

The available options and preventative methods to eliminate these problems, including the protective role that innovative coated bricks can play.

Solutions to ensure that the beauty of a brick facade can withstand the rigours of time.
"We are delighted to introduce this new RIBA approved CPD, exploring some of the challenges of discolouration and staining, which may be found on brick facades" comments Sarah Jefferson, UK Technical Advisor for Vandersanden. "This CPD will inform participants of the causes of brick staining and efflorescence and provide answers for architects on specification and detailing to ensure the enduring good appearance of their brick buildings."
To find out more and to book this CPD visit: https://www.vandersanden.com/en-uk/cpd-continuing-...
For more information on Vandersanden, visit: www.vandersanden.com.