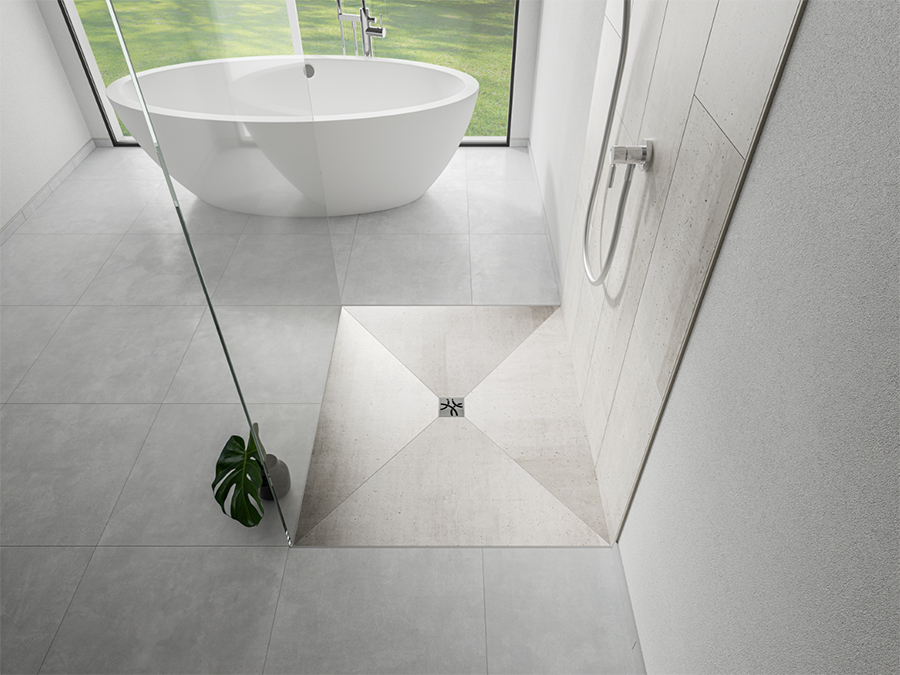 Schlüter-Systems, the market leading specialist in innovative solutions for tile and stone installations, has been offering support and advice to architects and specifiers for over 25 years. Today, this support includes RIBA approved CPD seminars, delivered by experienced Schlüter-Systems specification experts.
The range of five 45-60 minute CPD seminars focuses on key application areas:
10 point plan for a perfect wetroom
This CPD looks at the design and specification stage of wetroom installations; focusing on waterproofing requirements, understanding the difference between waterproof and water-resistance, and reviewing British Standards and Building Regulations relating to tiled wetroom applications. Lighting, acoustics and under tile heating are also included.
Considerations for tile and stone installations
Understanding the differences in the specification for wet and dry areas, and walls and floors, British Standards-compliant tile fixing, the correct support beneath the tiles to prevent future problems and the importance of a good cleaning and maintenance schedule all comprise this module.
Integrated underfloor heating systems
Choosing the correct type of underfloor heating for a project is covered by studying the benefits of modular screed systems versus traditional screeds and looking at using the right system to save time, money and materials. Also explored are the capabilities of underfloor heating systems and their ability to run at reduced temperatures.
Solutions for crack-free tile and stone coverings
This CPD module covers the key steps needed to achieve a crack-free finish for tiles and stone by focusing on movement joints and uncoupling membranes, including the selection and positioning of movement joints, the history of uncoupling and specifying in line with British Standards.
External applications with tile and stone
This module looks at protecting bonded tile and stone installations on balconies, terraces and patios, managing drainage above and beneath the tile or stone covering and key design considerations for balconies where tile or stone will be installed.
For further information, call 01530 813396 or visit https://www.schluter.co.uk/