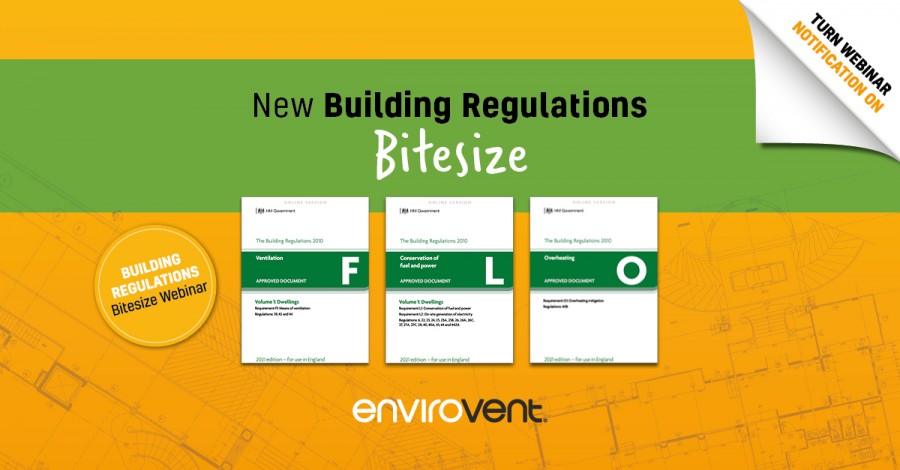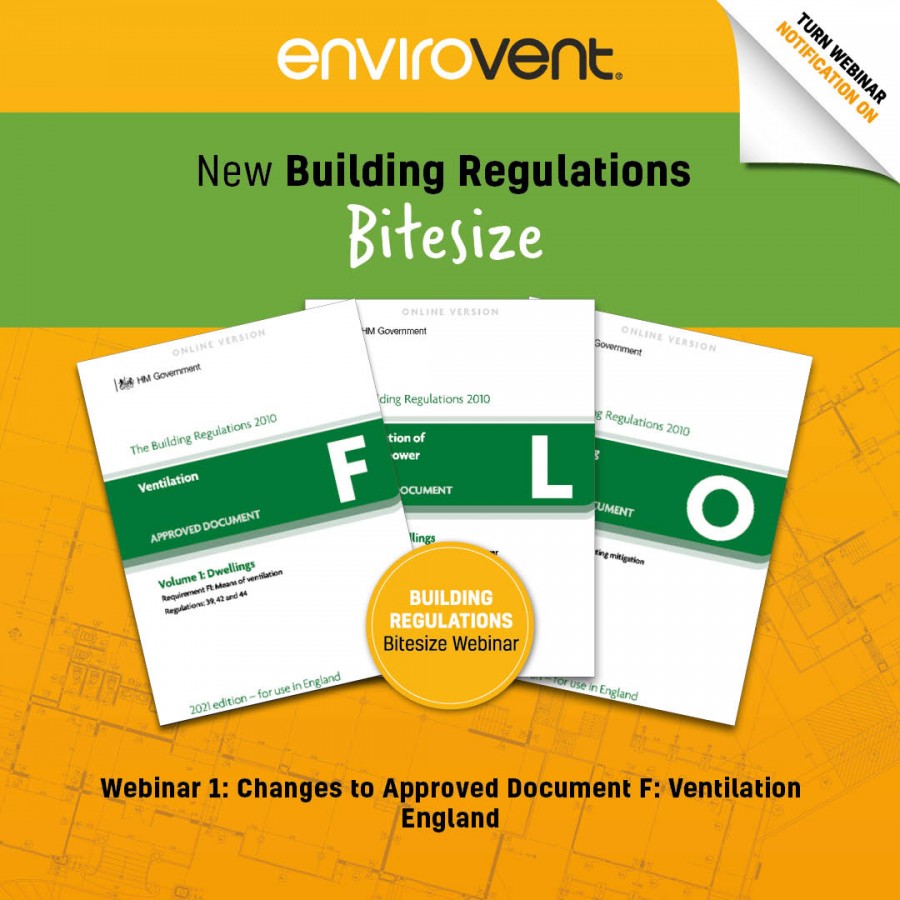 Confused about the changes to the Building Regulations that will shortly be coming into effect in June 2022?
Don't worry, EnviroVent's series of webinars called 'Building Regulations Bitesize' have been designed to be quick, easy and straightforward to follow. The webinars are 15-30 minutes long, so block out some time on your lunch!
On Tue 12th April 1pm, join us for our first webinar, of the series Building Regulations Bitesize - Changes to Approved Document F: Ventilation England, we'll cover:
The Future Homes Standard and the Pathway to Future Homes Standard
Interim Changes to ADF: Ventilation, which includes:

Existing dwellings within ADF
New terminology of the ventilation strategies
Purge Ventilation
Background Ventilation for Continuous Extract Ventilation
Other Methods
Greater Focus on Compliance and Commissioning
Appendix B: Performance-Based Ventilation

Q&A
There will be an opportunity at the end of the webinar to ask any questions you have.