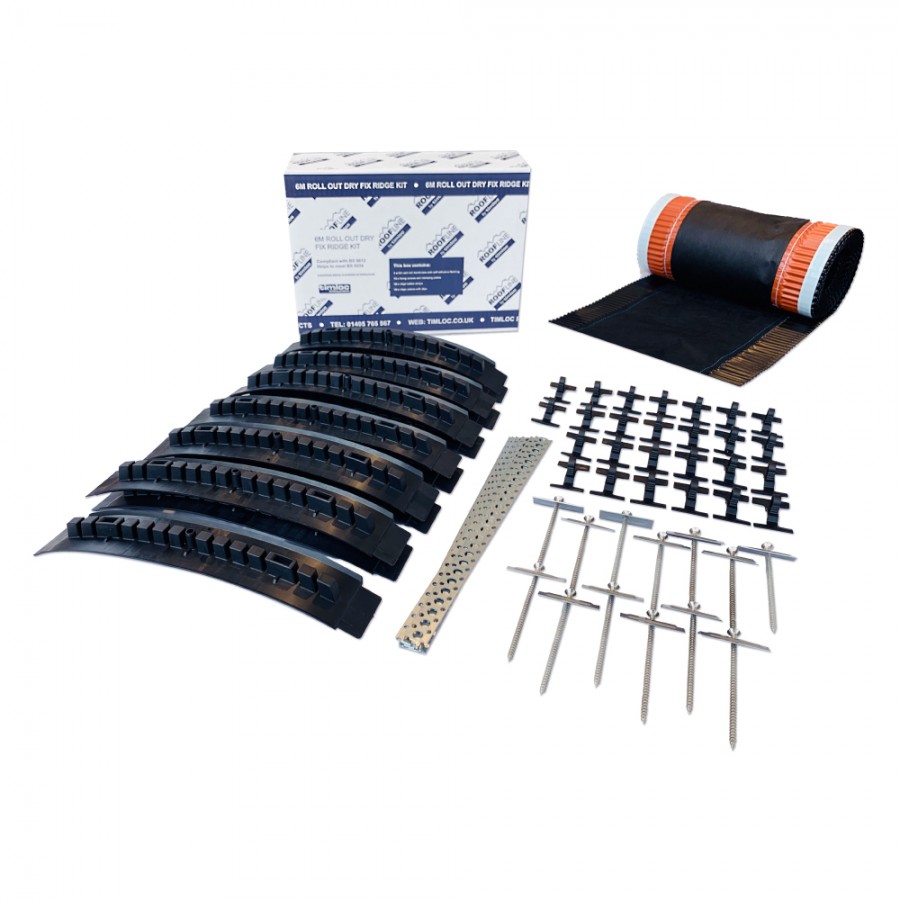 Convenient 1-pack mechanical fix solution for roof ridge installations. Designed for use with most types of slate, concrete or clay roof ridge tiles. Suitable for use on new build and existing roof applications.
Faster, cleaner, and generally safer alternative to traditional mortar installation methods.
Helps to meet BS5534 code of practice for slating and tiling and BS5250 code of practice for control of condensation in buildings.
Use:
Most types of slate, concrete or clay roof tiles
Round or angled ridge tiles
Most pitched roof types from 15-55°
New build and retro-fit projects
Features & Benefits:
Protects against wind uplift, water ingress and general deterioration
Provides 5000mm²/m (5mm continuous) ridge ventilation
Easy, fast, clean and generally safer mortar free installation
Strong, malleable and corrosion resistant aluminium flashing secured to roll
Quality:
Helping to meet:

BS 5534 Code of practice for slating and tiling
BS 5250 Code of practice for control of condensation in buildings

Complies with all other relevant regulations and standards
Independently tested and complies with BS 8612
Components supplied in the pack:
1 x 6m vent roll membrane with self-adhesive flashing
13 x fixing screws and clamping plates
13 x ridge unions
26 x ridge union clips
10 x ridge batten straps