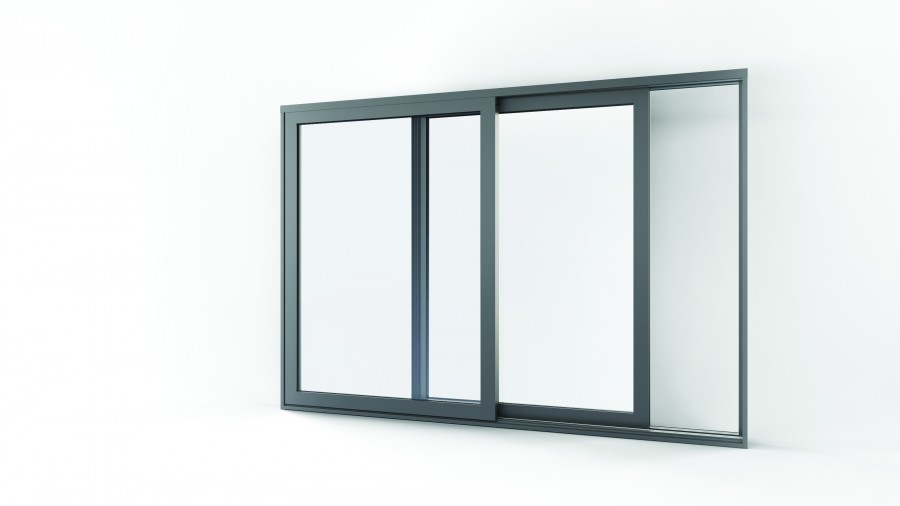 Combining thermal efficiency with attractive slim sightlines, Senior Architectural Systems has widened the appeal of its popular PURe® SLIDE aluminium doors even further with the launch of a new triple track option.
The PURe® SLIDE range includes an inline sliding door, which is perfect for residential projects, and a lift and slide door, now in a choice of single, double and triple track configurations. The addition of the triple-track option, which enables all three door panels to slide, offers even greater design flexibility by maximising the sense of light and space to achieve wider views, larger openings and beautiful full length sliding glass walls.
Senior's PURe® SLIDE aluminium doors also provide exceptional thermal performance thanks to the patented use of an enhanced thermal barrier manufactured from expanded polyurethane foam (PUR). By offering significantly lower U-values than other aluminium doors currently available, PURe® doors are ideally suited to creating comfortable interiors which can lead to a reduction in energy bills and can have a positive effect on reducing a project's overall carbon calculations.
Senior's PURe® SLIDE aluminium doors are both easy to manufacture using existing tools and cleverly designed to be simple to adjust and install. Available in a full range of standard RAL colours, with many pre-powder coated profiles for the single and double track options now available in stock for even faster delivery, Senior's PURe® aluminium door portfolio also includes the PURe® FOLD range of single swing, double swing and folding sliding doors.
For more information please visit www.seniorarchitectural.co.uk/pure