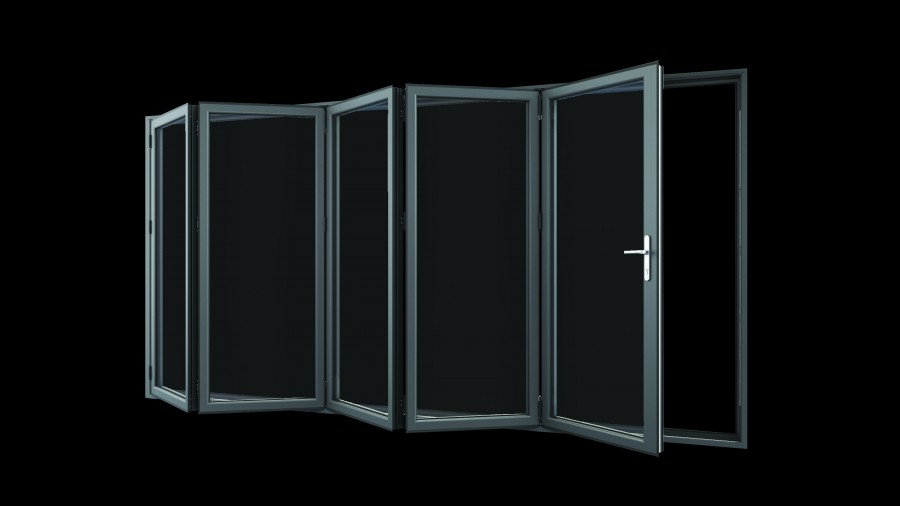 Senior Architectural Systems is making itself at home in the residential sector as demand for the manufacturer's new range of Ali FOLD aluminium doors continues to soar and more and more trade customers 'Ask for Ali'.

Launched in 2016, the development of the new aluminium door range has been supported by Senior's established manufacturing expertise and long standing commitment to exceptional levels of customer service.
Competitively priced and easy to fabricate using existing tooling, the new Ali FOLD aluminium door range is available in a choice of styles, including folding sliding, single swing and double swing options. Featuring slim sightlines to create light and airy interiors, Senior's new range of high performance aluminium doors can safely accommodate maximum leaf sizes of up to 1000mm by 2616mm and a weight of 100kg.
Available in a range of colours and a choice of configurations and sizes, as well as offering impressive design flexibility, the new Ali FOLD doors also feature a polyamide thermal break to give impressive thermal efficiency.
Commenting, Mark Wadsworth, Senior Architectural Systems' managing director said: "Although no stranger to the retail market thanks to the success of our popular Hybrid system, we are delighted that our new Ali FOLD patio door range has been positively received by both our existing fabricator base as well as helping to establish relationships with new trade customers.
Our commitment to product innovation and maintaining high levels of customer service is in line with our ethos of giving customers what they want when they want it, and we feel we have a great offering with the Ali FOLD range."
To find out more about Senior's new Ali FOLD aluminium door range please visit
http://www.seniorarchitectural.co.uk/askforali