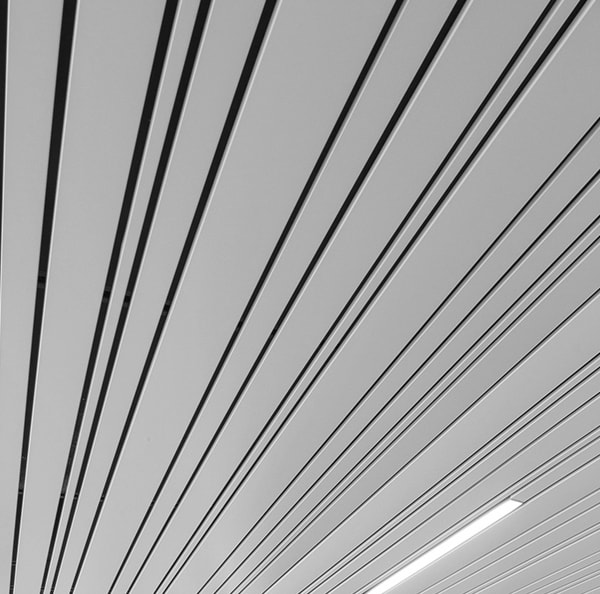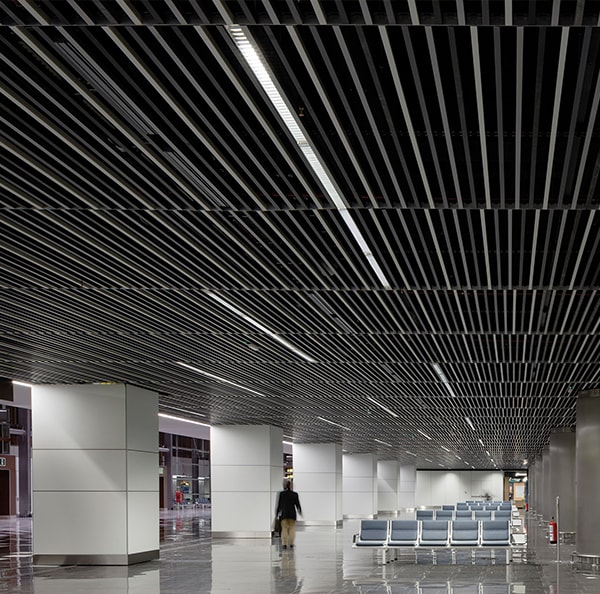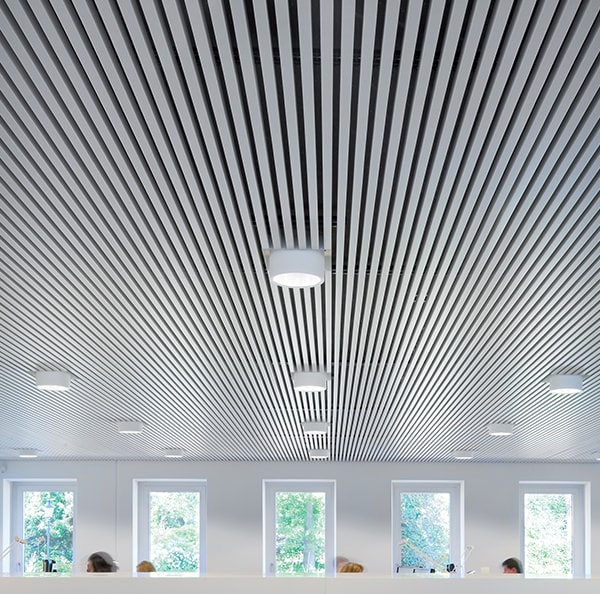 Sixty years ago, Hunter Douglas pioneered suspended metal ceilings. We've been hard at work ever since, ensuring that architects have the right ceiling solutions available to meet the requirements of their individual projects.
A range of metal ceilings in aluminium, steel and stretch metal are available in linear, wide panel, open cell, curved and tile configurations. This huge range of ceiling options is only limited by your imagination.
Metal ceilings offer excellent performance levels all round. Our design and manufacturing expertise provides architects and designers with the flexibility to create almost any finish to the ceiling void. We understand the properties of the metals we use, and how best to work them to achieve your visual goals.

The Interior Metal Ceilings product range includes: