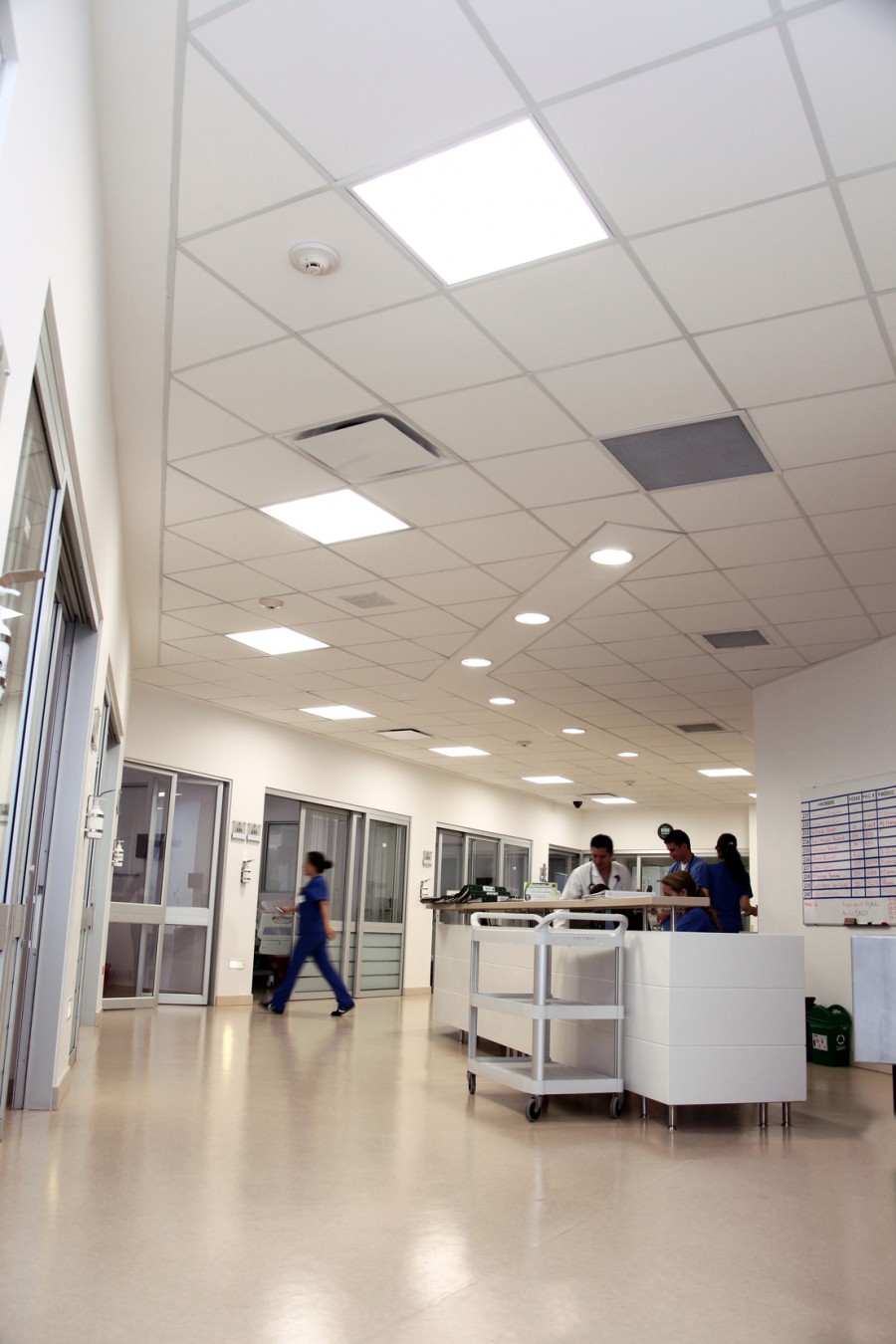 From new build hospitals to the refurbishment of existing NHS facilities, interior ceiling systems play an important part in boosting wellbeing. That's why acoustic ceiling manufacturer OWA UK is providing specifiers with a more holistic approach with its CPD on Acoustic and Hygienic Ceilings for Healthcare Premises.
The CPD takes a closer look at the requirements of Health Technical Memorandum 08-01: Acoustics and the Health Building Note 00-10 Part B: Walls and Ceilings, focusing on the challenges of creating different acoustic and sound-proofing conditions in open plan areas and across multiple room types. OWA UK's CPD has been created to aid the effective specification of mineral and metal ceiling solutions, covering key issues such as aesthetic, acoustic and budget considerations, as well as maintenance and cleaning requirements, fire ratings, and the design of integrated lighting options and light reflective values to ensure accessibility.
The CPD also covers the importance of good design, encouraged by NHS guidance, especially in public areas where staff, visitors and patients can directly benefit. This is reflected by OWA UK's experience of work in the private and NHS healthcare sectors, with the company most recently supplying its high-performance Cloud acoustic baffles to the new Paterson Building at The Christie specialist NHS cancer care centre in Manchester.
OWA UK's portfolio of acoustic ceiling solutions, which are ideally suited to use in the healthcare market, include the versatile Sinfonia acoustic mineral ceiling tiles, the Humancare range of hygienic bacteria-inhibiting ceiling tiles, the durable Sanitas range which is ideally suited for specialist cleanrooms, in addition to a large selection of metal ceiling tiles plus specialist accessories such as acoustic ceiling rafts, canopies and vertical baffles.
For more information on OWA UK's new CPD 'Acoustic and Hygienic Ceilings for Healthcare Premises' and to find out about the manufacturer's extensive range of acoustic interior solutions, please visit www.owa-ceilings.co.uk or email enquiries@owa-ceilings.co.uk