Leading manufacturer of commercial heating products, ELCO Heating Solutions, has introduced a new CIBSE-approved CPD module, adding to its highly popular learning programme.
The new CPD introduces heat pump technology and focusses on how to effectively apply it to commercial projects. The module has been carefully designed to allow building services engineers to review the use of high efficiency heat pumps and maximise their potential, while it also addresses key considerations for the design stage of a project.
By reviewing the basic principles governing the vapour compression cycle and its inherent limitations, the CPD outlines how best to apply heat pump technology to a system. The presentation also discusses the advantages and disadvantages of commonly used refrigerants, while evaluating example schematics for new and existing commercial heating systems, with and without domestic hot water preparation.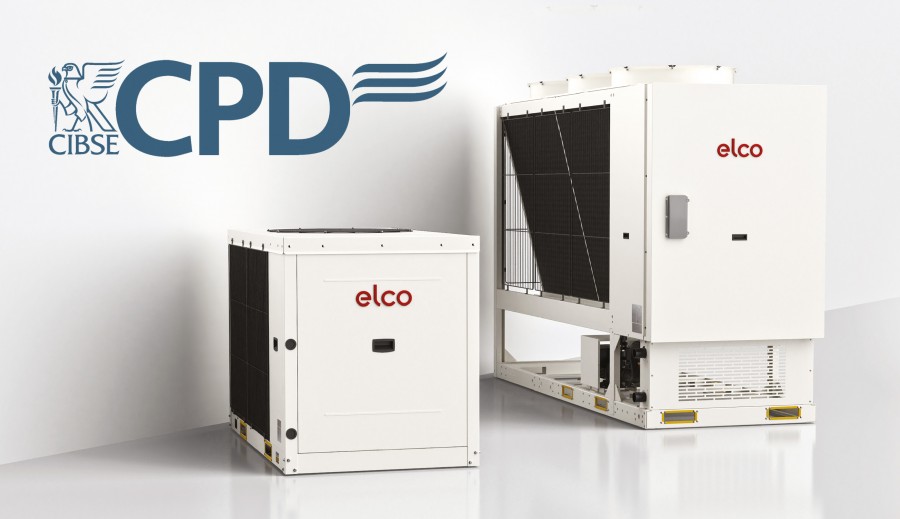 Commenting on the new CPD, Mark Ferris, UK Specification Manager, said: "Due to climate change and essential government directives, the reasons to utilise heat pump technology in commercial applications have become more compelling than ever. As an established manufacturer of heating technology, ELCO is able to highlight the inherent benefits of this renewable technology, as well as reflect on how to utilise it alongside modern condensing boilers, if required.
"Of course, as with any commercial project, performance on paper is not always reflected in a practical setting, so careful system design and commissioning are essential – and this CPD module is designed to assist engineers in delivering the best possible heat pump-led system for their clients."
The 60-minute module can be accessed through a web-based booking system at www.elco.co.uk/cpd. Alternatively, it can be presented locally at an engineer's practice. Interested parties should email enquiries@elco.co.uk for more information.