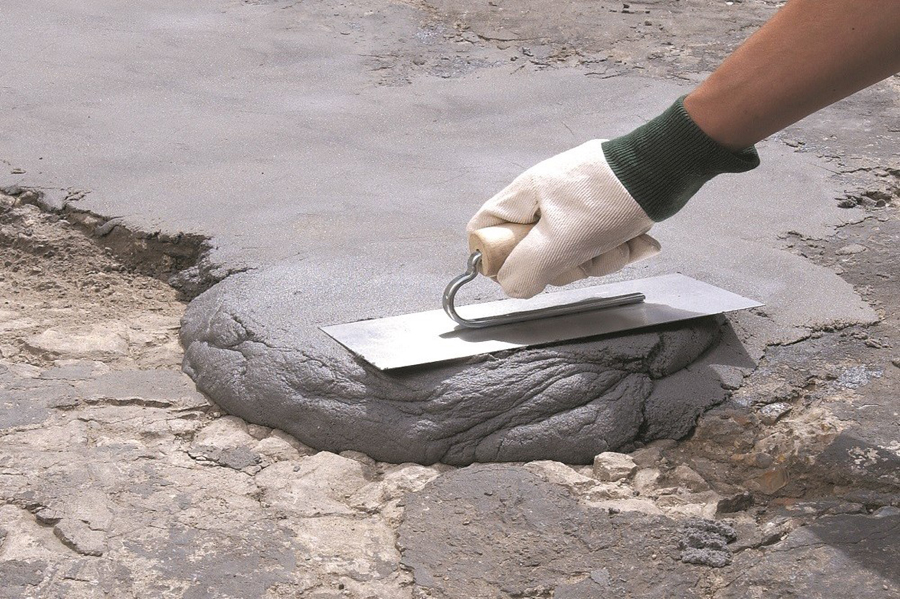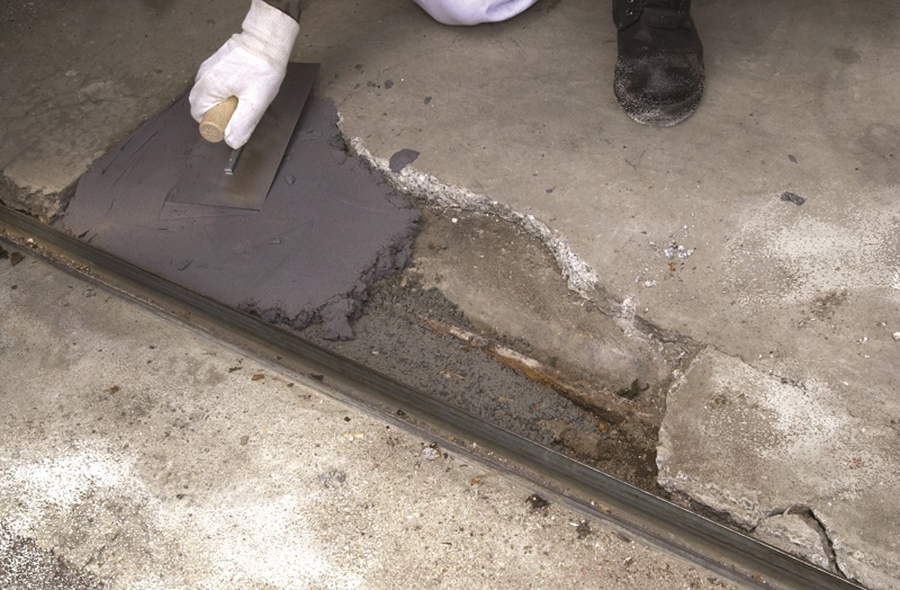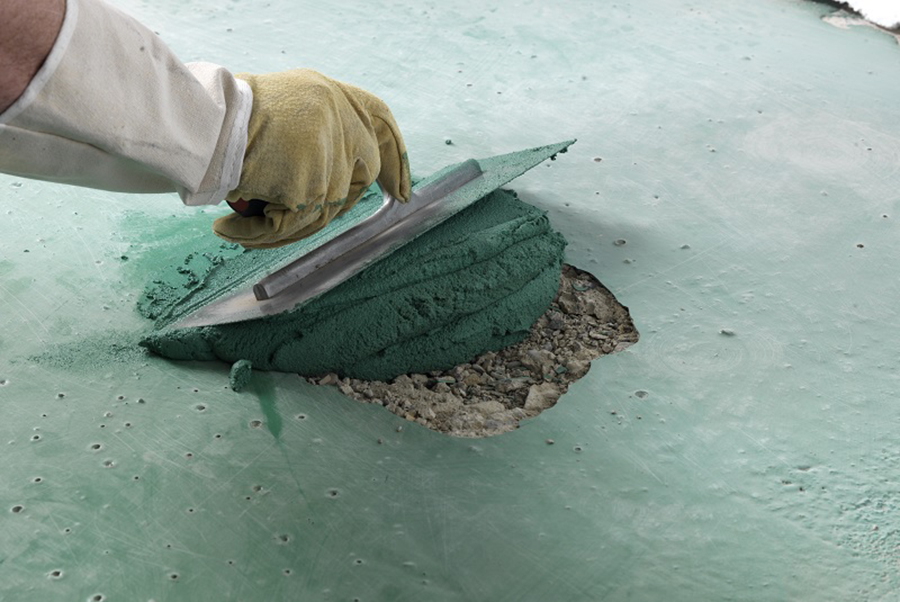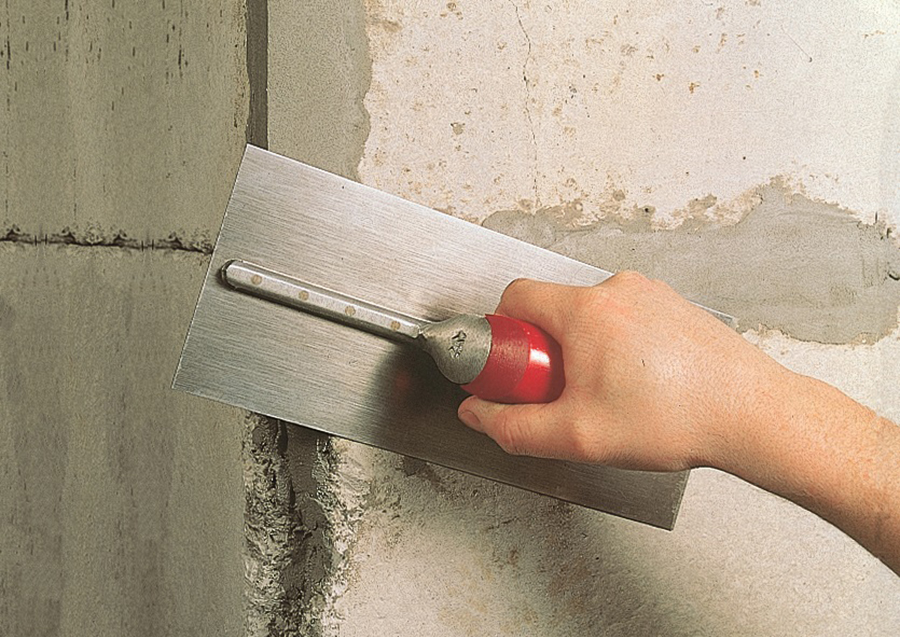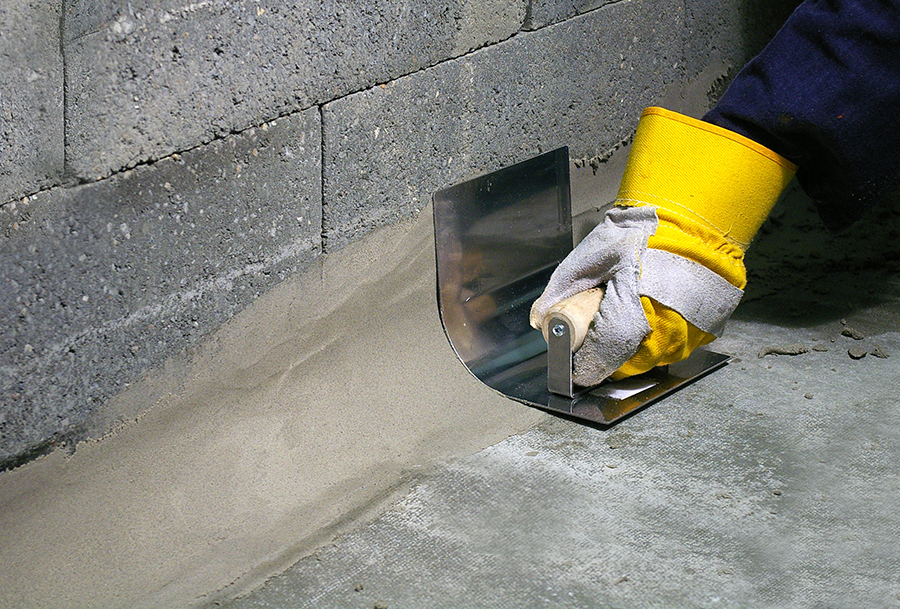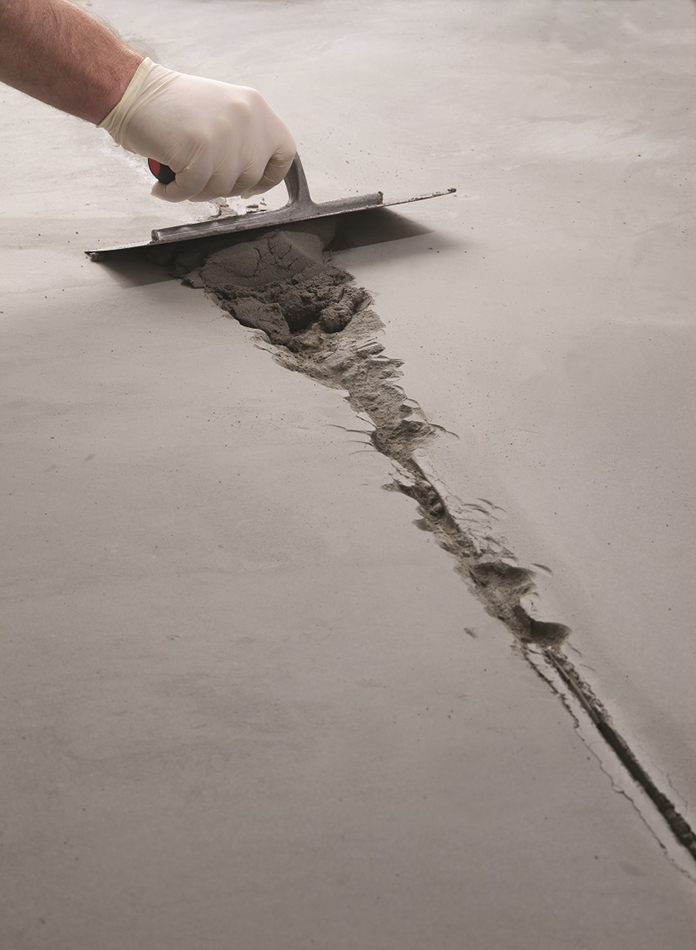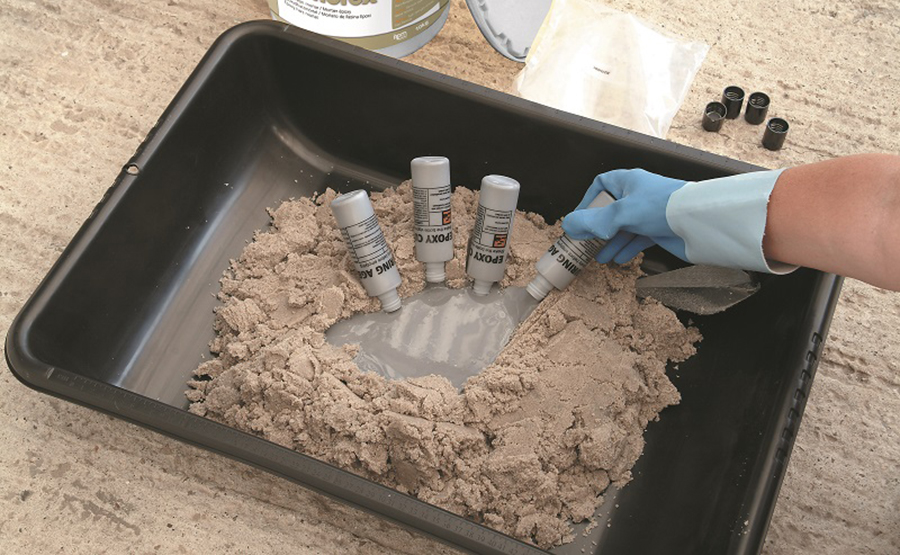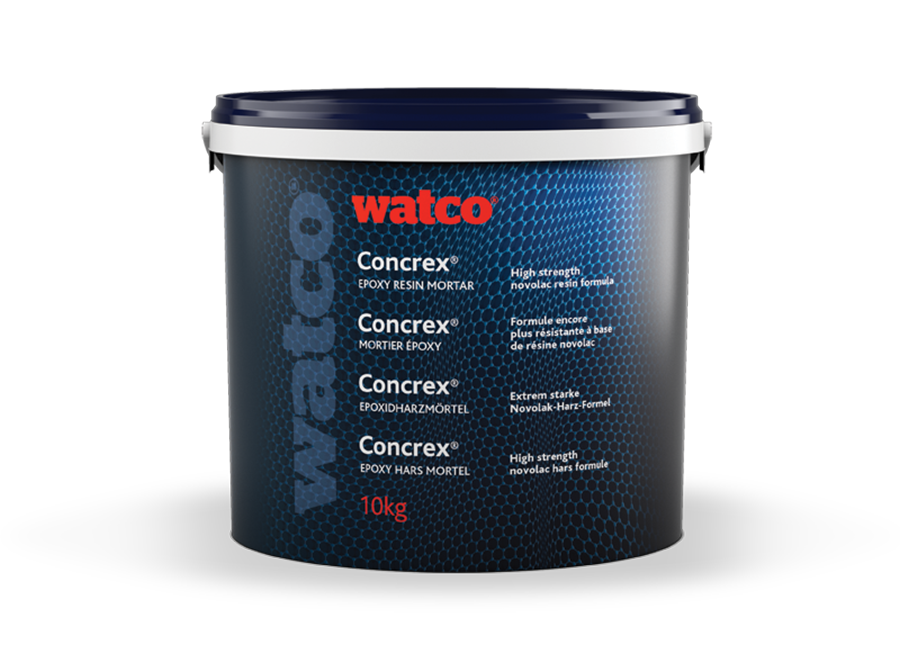 Watco Concrex® is an incredibly tough, durable epoxy repair mortar for concrete repair inside and out. Repair damaged or cracked concrete with this easy to mix and apply epoxy resin mortar, which provides excellent chemical resistance and anti slip properties.
Concrex® can be used on floor, ramps and steps and thanks to its extreme strength can be used in heavily trafficked areas.
Preparation & Application
Make sure the treated concrete is clean, dry and free of any debris or friable material.
Mix the components of the Concrex® bucket with a trowel until a uniform grey colour is achieved (you can complete the mixing using your gloved hands) and apply to the surface.
Priming is normally not required. To prevent streaking and for feather-edged finish, wipe the trowel with a rag soaked in white spirit. The curing time is 3 to 6 hours.