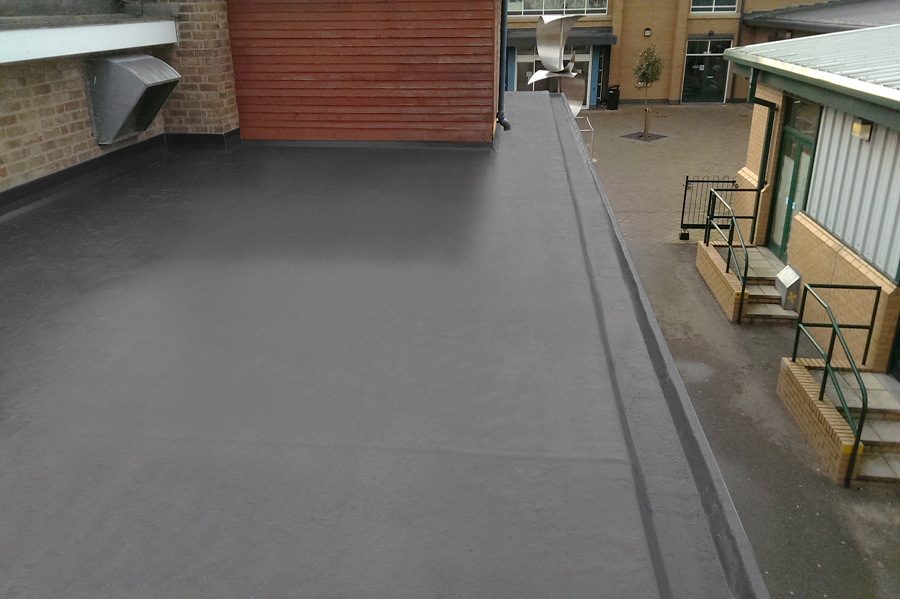 Topseal has a range of fibreglass flat roofing systems including the Topseal Overlay system that is specifically designed for the flat roofing refurbishment market.
For refurbishment roofs, the Topseal Overlay system can be used and enables you to have a guaranteed watertight roof without having the inconvenience of having your old roof stripped off. The Topseal Overlay system like all Topseal systems is installed only by Topseal trained and approved installers.
Topseal Overlay is not only cost effective for flat roof refurbishments, but as it is a cold-liquid applied system there is no heat or flames used on your roof and the installers also cut down on landfill as the system is directly applied onto existing surfaces (felt, asphalt and concrete) which also means that you can continue as normal working in the building with minimal disruption.
The Topseal Overlay system comes with as standard a 20 year product and workmanship guarantee; it is also available with an optional guarantee protection certificate.
There are two options for improving the waterproofing on your current roof, either strip off the failing current system or to overlay it. Topseal has systems suitable for both these situations.