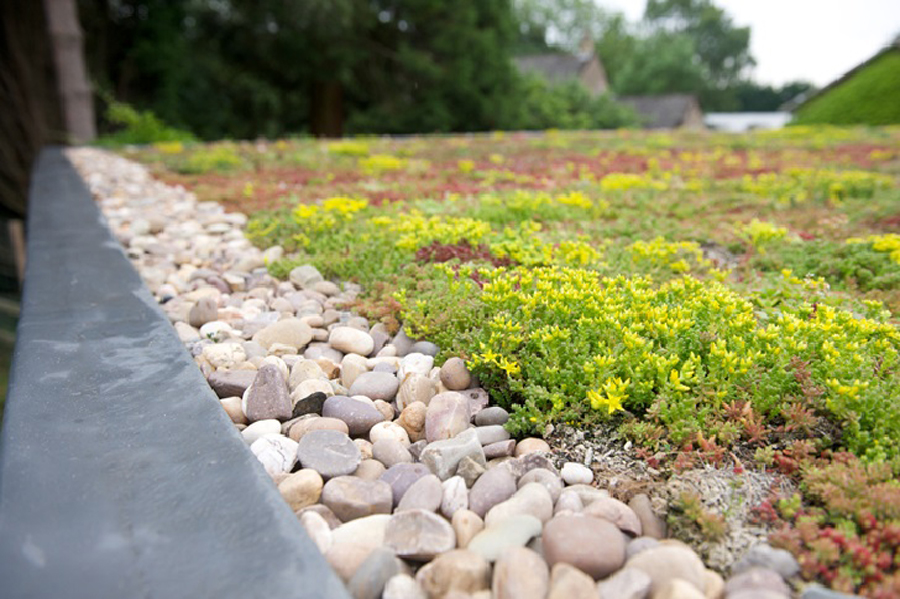 The Topseal GreenTop system comprises of a waterproofing Topseal laminate consisting of 2 X 450g/m­2 Topseal Roofing Grade Reinforcement Mat saturated with Topseal Roofing Resin. When the laminate has cured (normally within 1 hour) it is over-coated with Topseal Topcoat.
Topseal GreenTop can be used to create a totally bespoke green roof with a low maintenance sedum green roof, or prepared to suit 3rd party supply of the green roof.
As well as creating a naturally beautiful area Topseal GreenTop adds sound insulation to your property and delivers energy savings as it protects your property from internal temperature fluctuations in the Summer and Winter months. The system is provided with Topseal's class-leading 25 year watertight guarantee for peace of mind.
Comes with a 25 year guarantee.