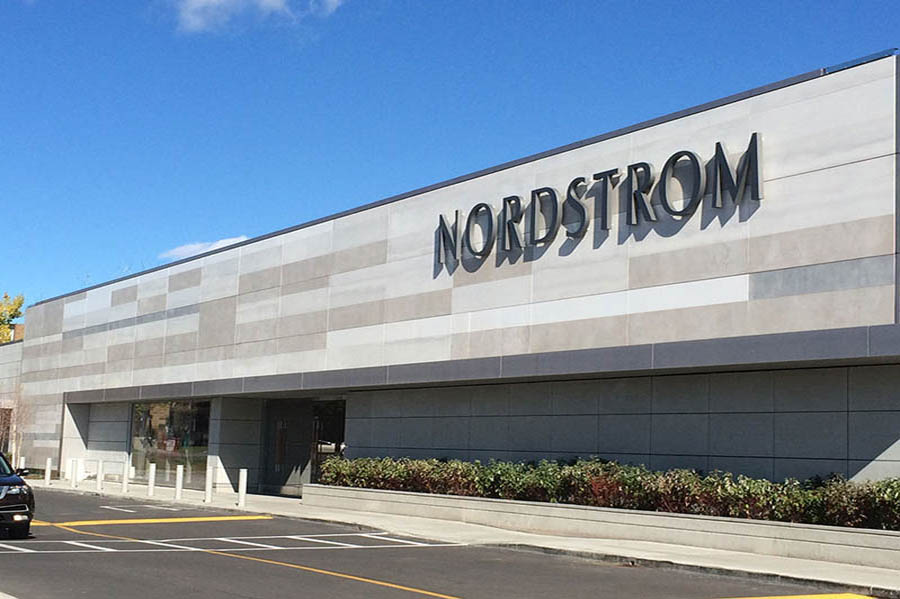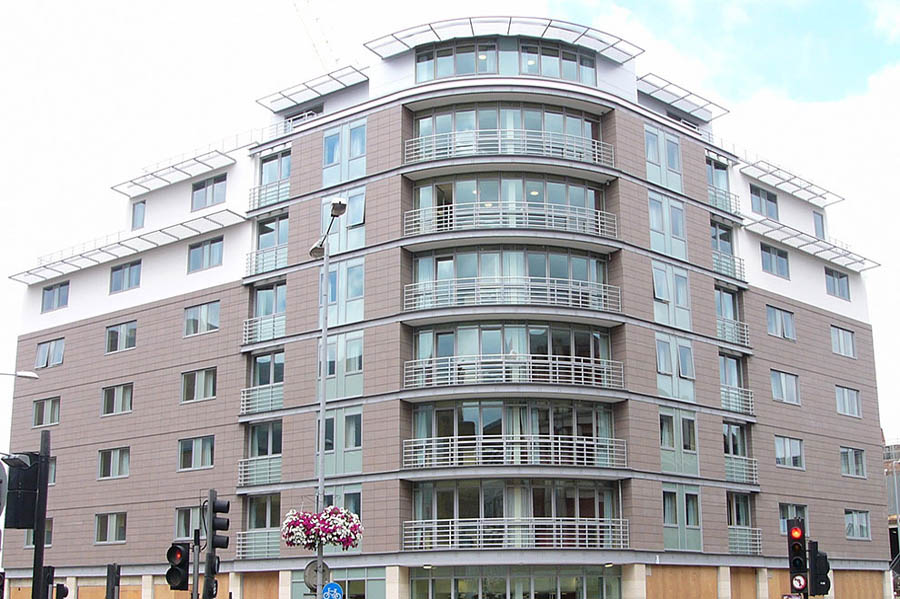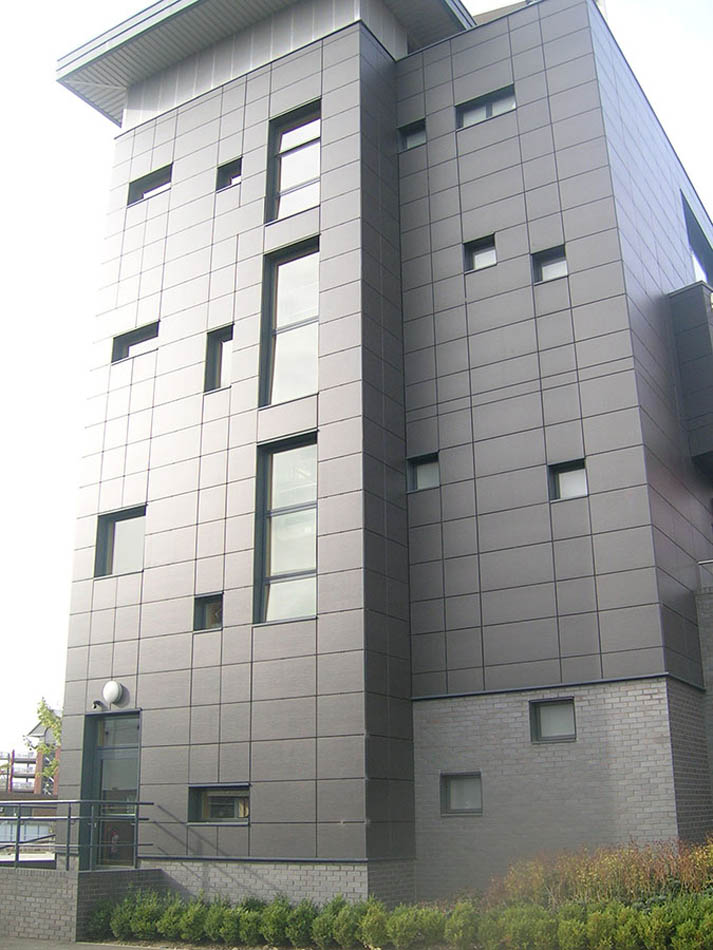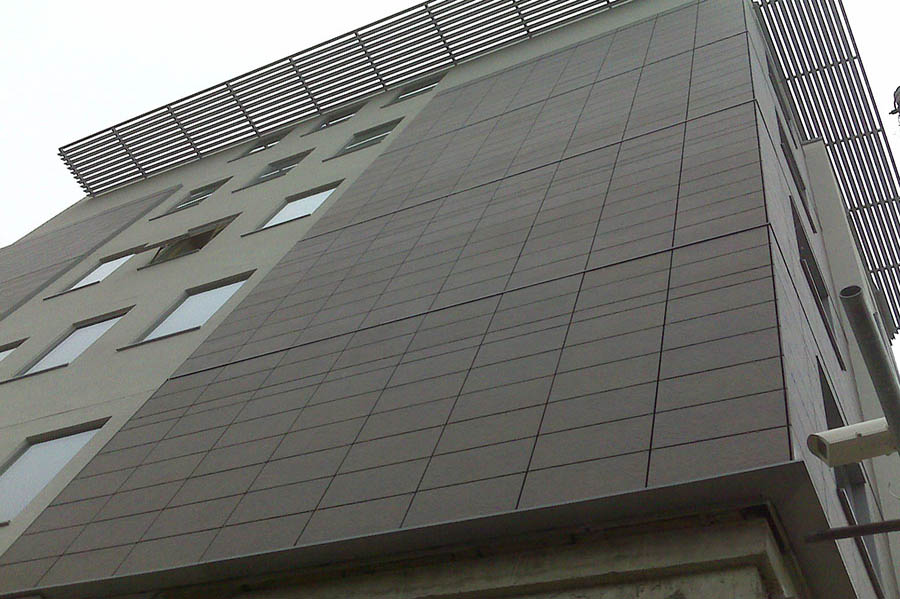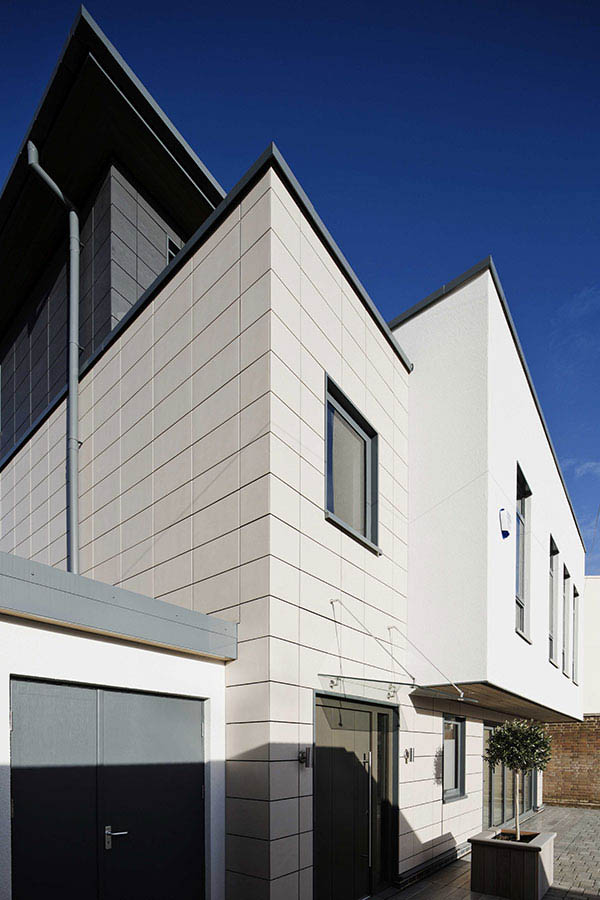 Telling Architectural offer a range of Porcelain Rainscreen Cladding systems sourced from selected and leading European manufacturers. An unsurpassed range of finishes in simulated stone and metallic effects, polished, honed and textured surfaces, are available. Porcelain façades offer distinctive and modern design creativity in maximum formats up to 1200mm x 1200mm. They integrate well with other forms of cladding and are supported on lightweight aluminium substructures that can be installed on all modern construction forms as well as in refurbishment. CWCT test certificates have been gained for both structural bonding and mechanical attachment methods of fixing.
Appearance and Attachment
Porcelain rainscreens are manufactured to exacting tolerances to provide symmetrical elegance in vivid and exhilarating precision. Our porcelain rainscreens are tested to CWCT standards at the Vinci Laboratories, a UKAS approved testing body.
The panels may be fixed by mechanical anchorage to an aluminium substructure or structurally bonded and are suitable for use within curtain walling or as a rainscreen fixed to lightweight steel, timber framed or traditional building backgrounds. Porcelain is ideal for prefabrication off site in modern methods of construction.
Dimensions
Porcelain facade panels are up to 12mm in thickness system and weigh no more than 40kg/m2. The size of the panels are flexible in horizontal and vertical orientation with maximum panel dimensions of 3000 x 1200mm. The aesthetic of the façade can be optimised with composite mitred corners sections.