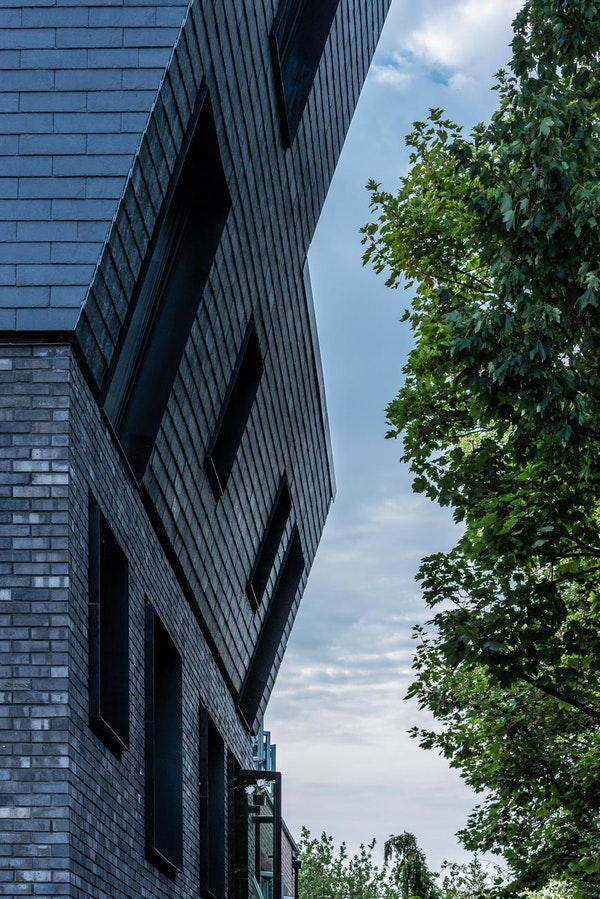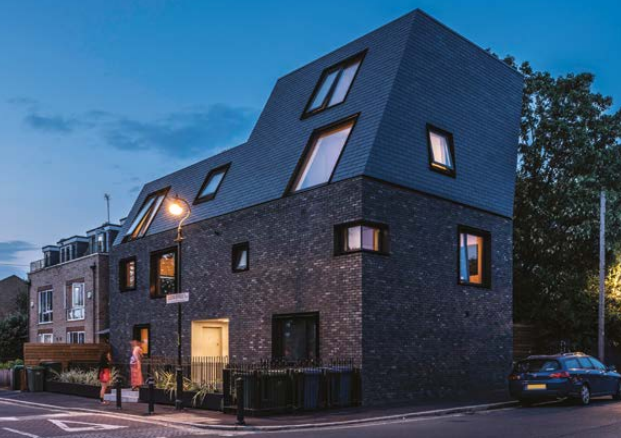 Natural slate cladding panels provide the perfect solution for both exterior facades and internal walls. The CUPACLAD® slate cladding system combines the natural properties of the elegant material, with the ecological and sustainable benefits that slate can offer, providing a class A1 fire rated, non-combustible system backed by full BBA certification. Manufactured by CUPA PIZARRAS and exclusively distributed by Taylor Maxwell in the UK. This year, CUPA PIZARRAS has been officially recognised as a carbon neutral company.
With a range of cladding solutions available, CUPACLAD® utilises high quality and durable slates with an effective panel fixing system. A perfect choice for architects and specifiers, this ventilated facade cladding system is lightweight, easy to install and available in a range of shapes and sizes suited to varying architectural designs.
Available in a range of systems and tile sizes, the CUPACLAD® rainscreen slate facade system provides an efficient and sustainable cladding option that utilises the natural beauty of slate. An ecological facade option, the natural slate used as part of the CUPACLAD®system is not subject to any chemical or heating processes as with alternative materials. Tested to European and British standards and achieving an A1 class fire rating, this slate rainscreen system has been developed to achieve exceptional performance.