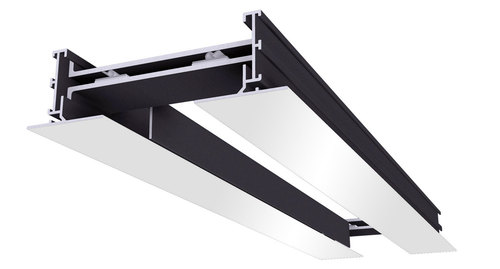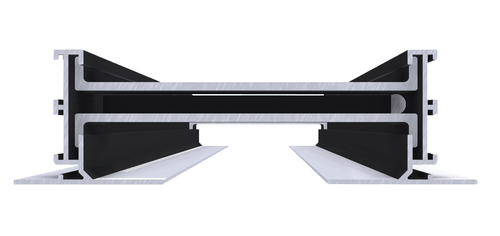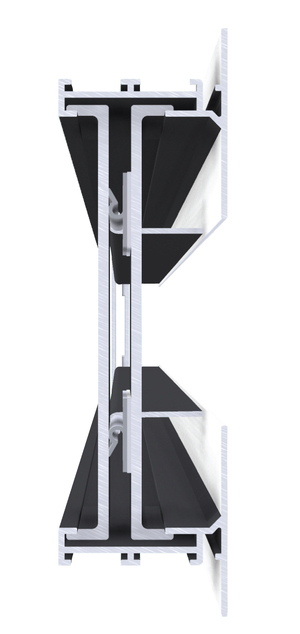 FlowBar high capacity slot diffusers
Key Features
• HT and JT
• 25mm, 38mm, 51mm, 63.5mm and 76mm slot widths
• Ceiling or Sidewall Applications
• Modular or Continuous Lengths
• Curved Sections
• Corner Pieces
• Adjustable Discharge Pattern
• Secret Fixing
• Matching Plenum Boxes
Air Diffusion's FlowBar is an architecturally designed high capacity linear slot diffuser. It is designed to combine a very high air handling capacity with maximum flexibility and is suitable for either ceiling or sidewall applications. The flexibility of the system can blend into a design or provide contrast with its striking but simple design.
FlowBar is a flexible system that can provide straight lines or curves to blend with other architectural elements and enhance the overall concept of the project
Flowbar is available in white or black painted finish as standard.