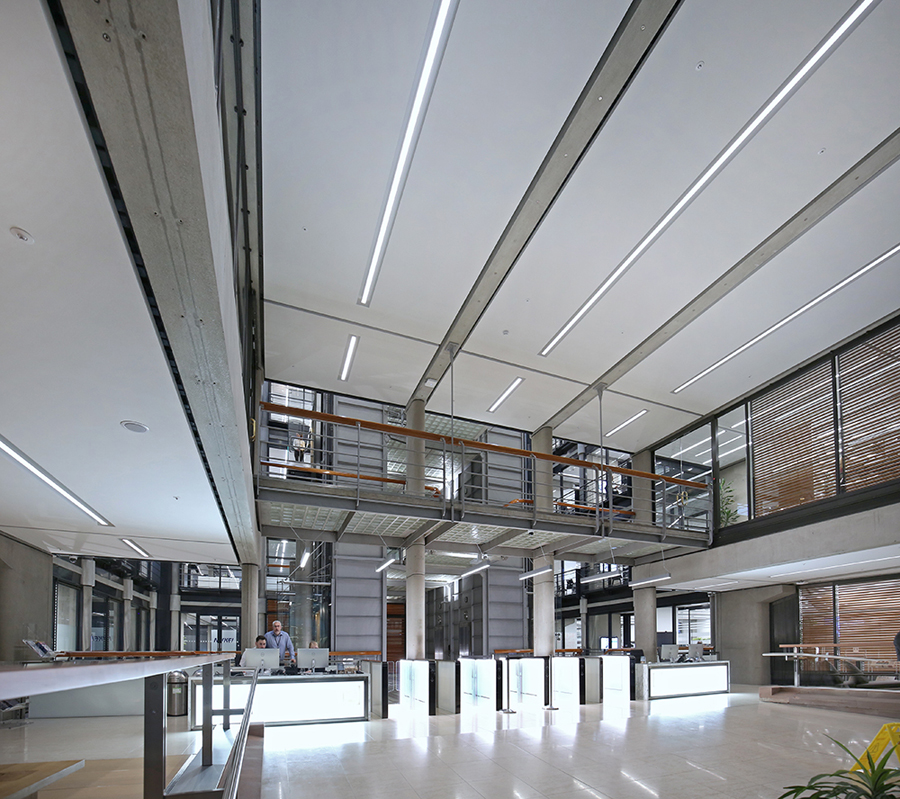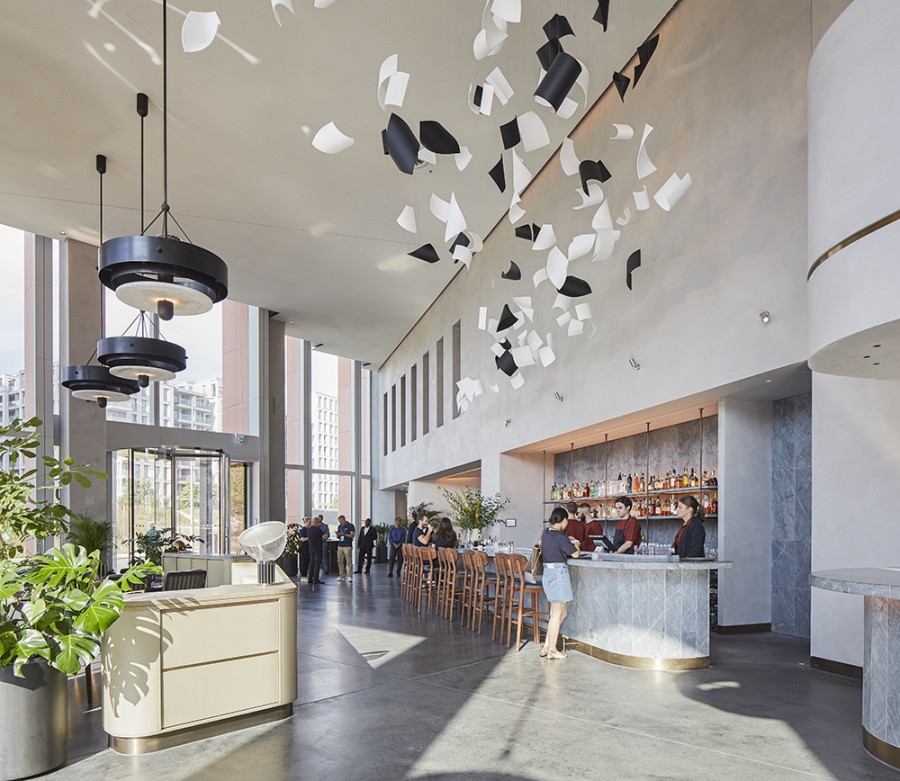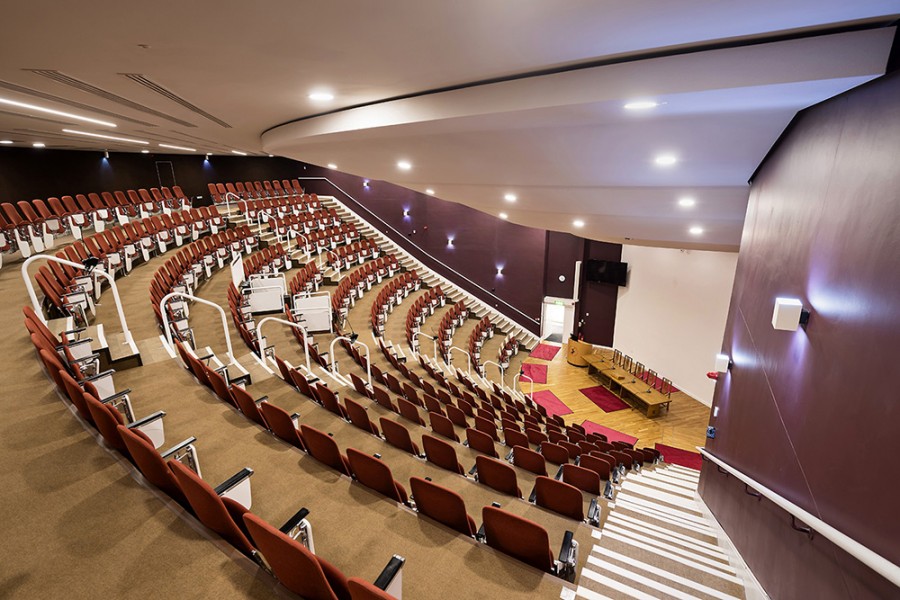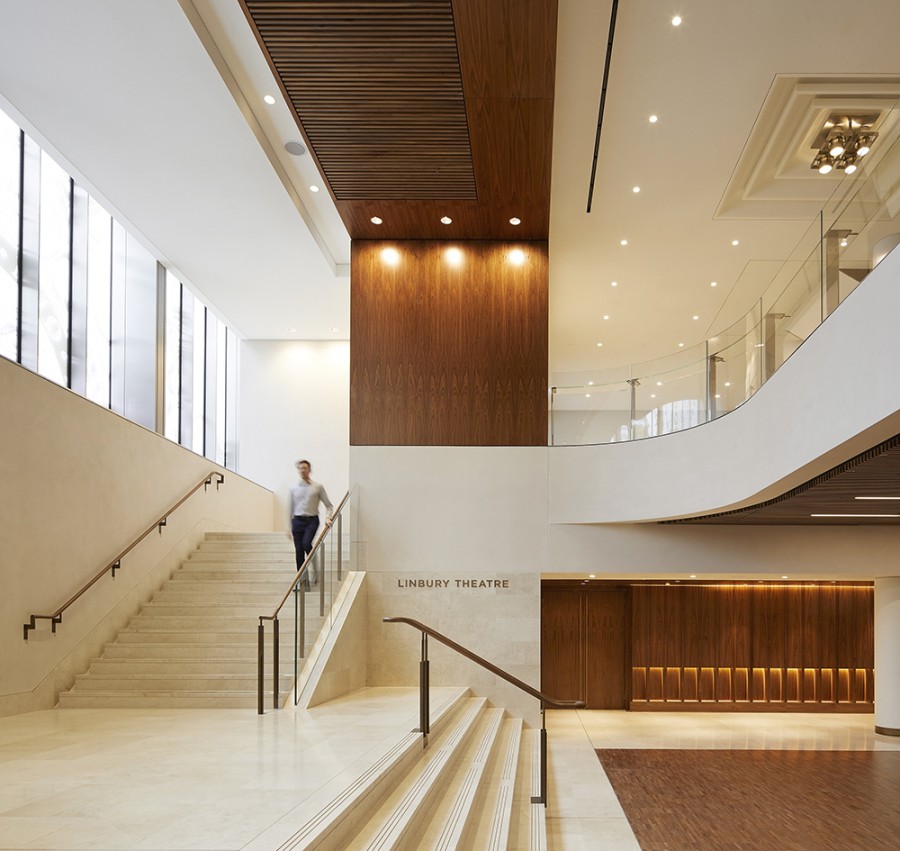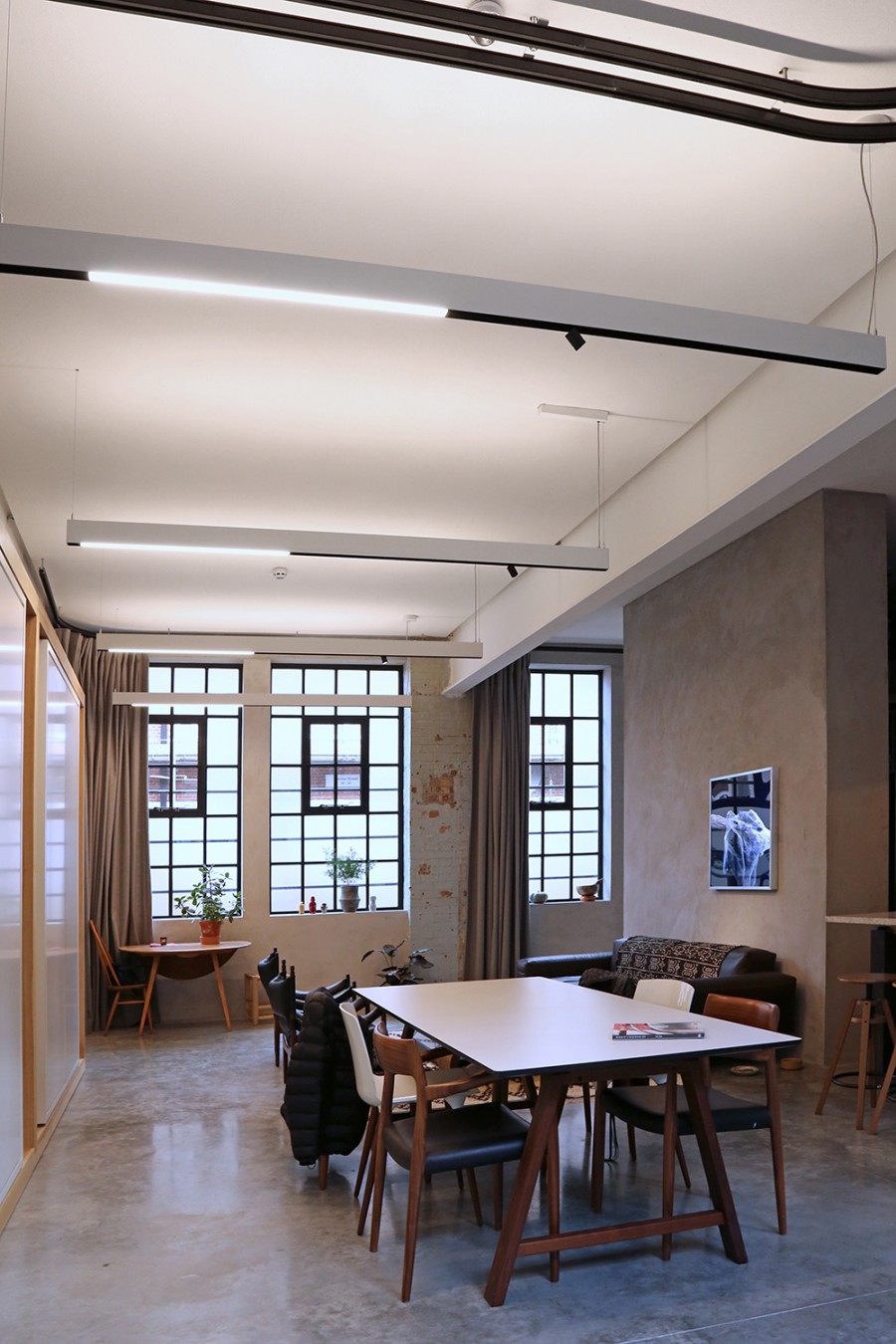 Effective acoustic solutions are becoming increasingly important in modern architecture. Even during the planning stage, ways to positively influence the sound of a room as inconspicuously as possible is a major consideration.
The StoSilent range of acoustic systems offer more than just outstanding technical performance and the best sound environment. All options include technical and on-site support, applicator training and acoustic calculations for your project.
StoSilent Distance
A suspended seamless acoustic panel system that offers the ultimate design flexibility.
Seamless installation up to 200m²
Can form sharp joints and creases
Very high crack resistance
Can be used to create curved surfaces and vaults
Different versions available to suit humid and damp conditions
Options available to accommodate air movement situations - e.g. plenums behind the ceiling
StoSilent Direct
An acoustic system that can be applied directly to a wide range of substrates, to create an economical, seamless solution.
Direct bonding on to walls or ceilings - ideal for restricted ceiling heights
High sound absorption due to a porous texture and sandwich structure
A wide range of textures and colours available
An economical solution, especially when joints are left exposed
Dual function when sprayed with StoColor Climasan - acoustic performance and eliminates odour
StoSilent Modular
A range of variable ceiling and wall elements which provide the ultimate ease of installation and great flexibility.
Fast and easy installation - four holes in the ceiling, install suspension wires, adjust for level, and the job is complete
Can accommodate existing elements such as lighting and air conditioning
Allows chilled beams or thermal mass heating to function as intended
Easily adjustable sound absorption levels - simply add or remove elements from the design
StoSilent Compact
Acoustic plaster solutions for areas where it is not possible to use suspended systems or where curves in the original ceiling have to be preserved.
StoSilent Compact Miral is a spray-applied, acoustically absorbent finish with a rough texture.
Sound absorption up to aw 0.30
Non-combustible
White finish as standard, can be over painted with StoColor Silent in any colour of the StoColor System
StoSilent Compact Sil is a trowel-applied system with a finely textured surface.
Sound absorption up to aw 0.45
Limited combustibility
Tintable in any colour of the StoColor System