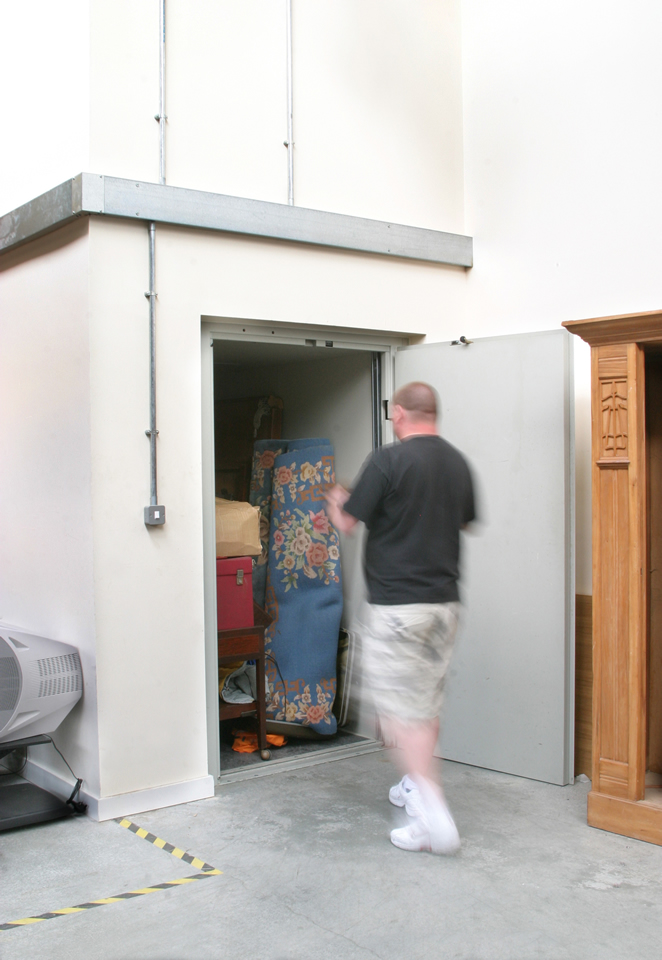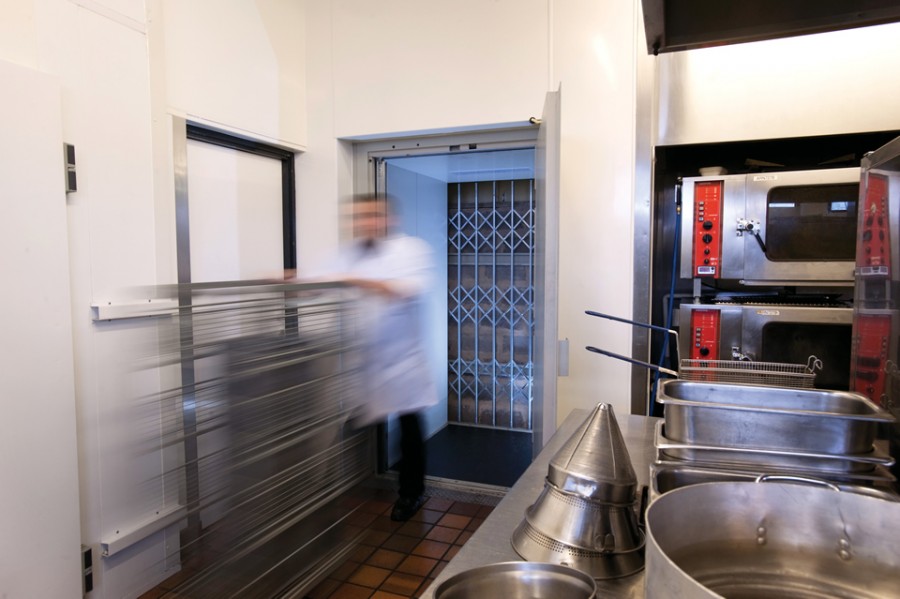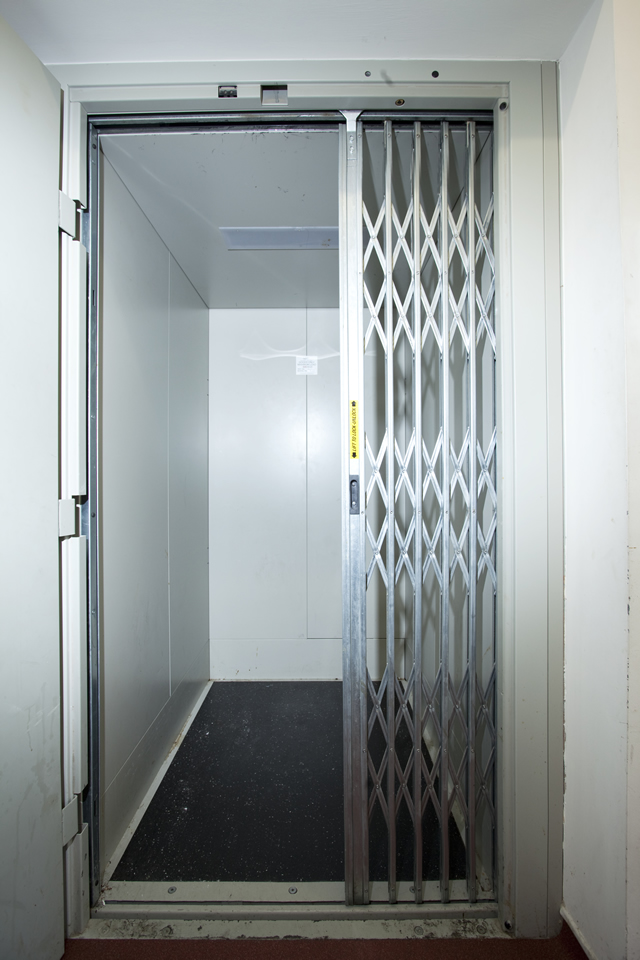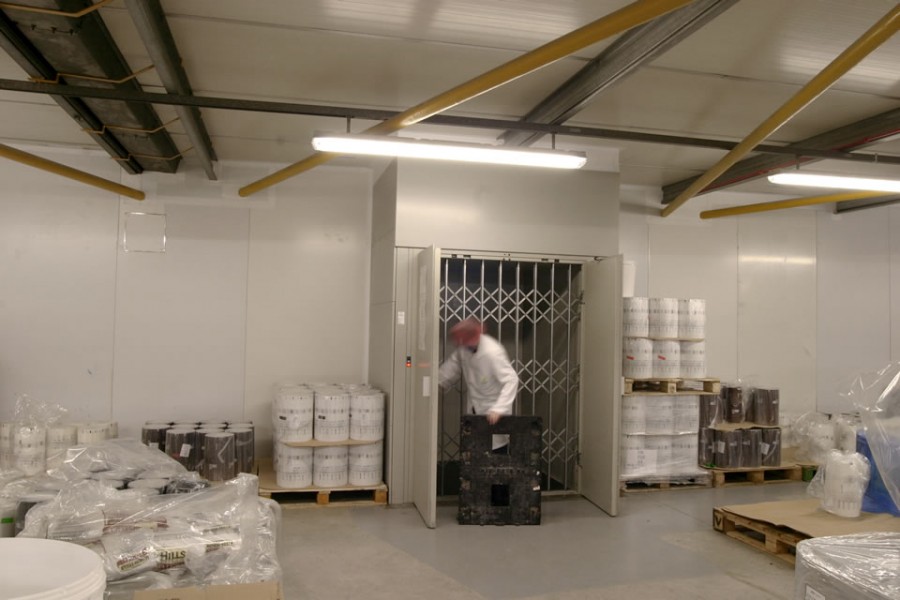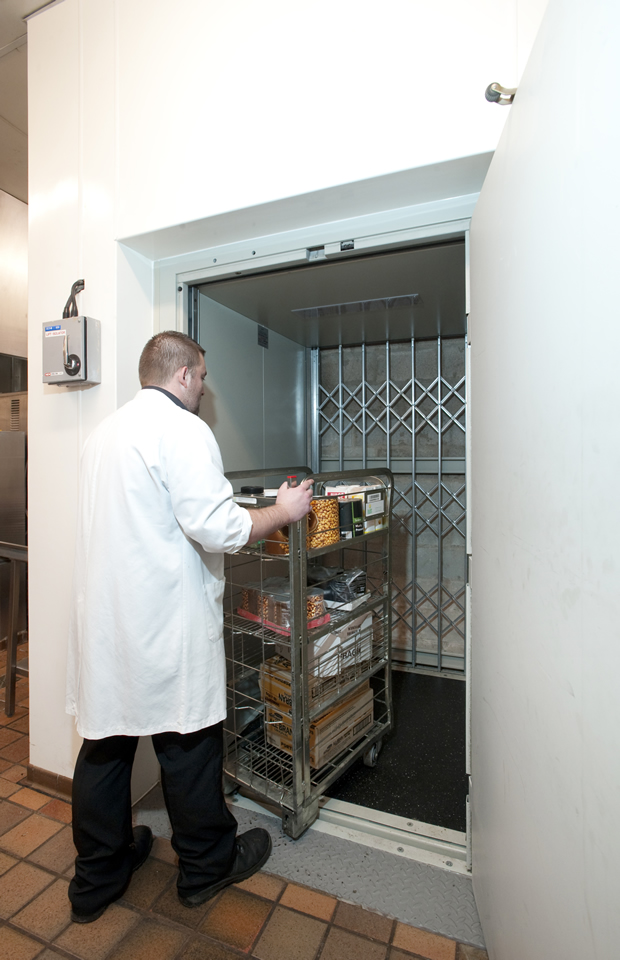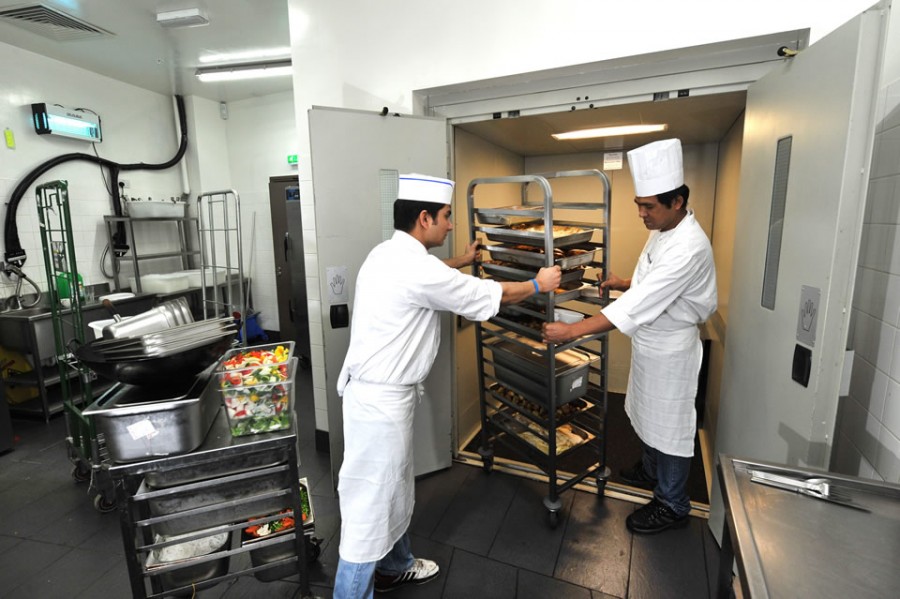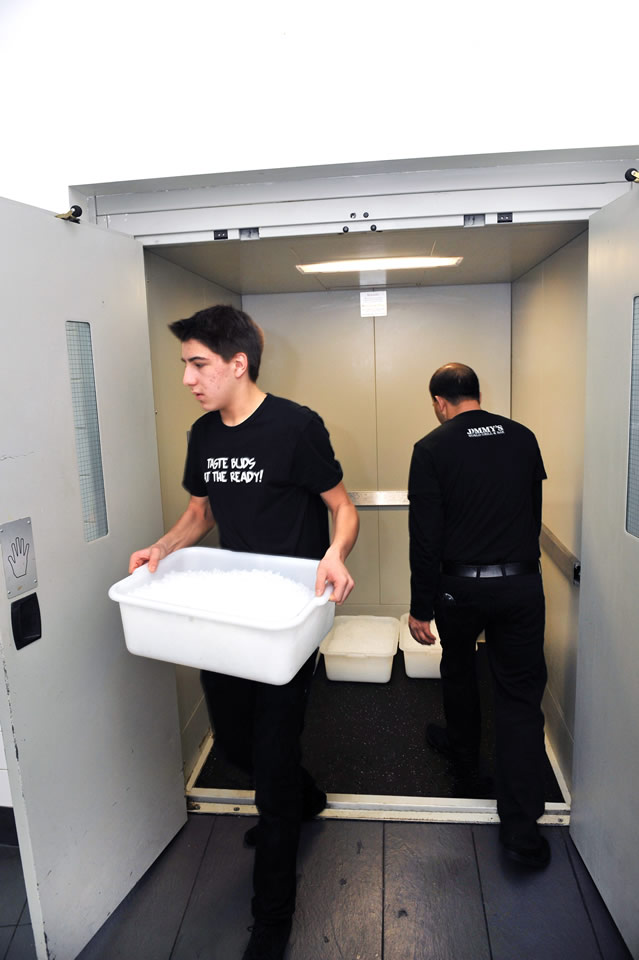 Stannah Goodsmaster is the answer to moving large loads with or without an attendant. The Goodsmaster Classic, designed to move goods only, includes four capacity options from 500kg to 1500kg, with a good choice of car sizes. The Goodsmaster Plus is specifically designed to allow up to two attendants to accompany the load. In addition capacities of up to 3000kg are available (please contact us for details).
Goodsmaster Classic - (500kg to 1500kg) goods only lift
12 different models and capacities
manufactured in approx 8-10 weeks from confirmation of order
can be installed almost anywhere, including through or adjacent to a mezzanine floor
structure-supported for easy installation and reduced builders' work – contact Stannah for further details
fully automatic push button controls at all landing levels
single or double hinged landing doors or concertina gates
car gate as standard
lift arrival buzzer
optional items include –
intercom system positioned at each landing entrance
motor room cabinet
steel cladding to structure finished in grey baked enamel
chequer plate ramp
load weighing
bump rails
various car heights (subject to headroom) 1.8 – 2.4m high
Goodsmaster Plus – (750kg to 1400kg) attended goods lift
Same features as the Goodsmaster above with a number of modifications designed to allow up to two trained and competent attendants to accompany a load between floors.
These features include:
cabin control panel – key switch operation with constant pressure control and emergency stop switch
cabin entrance protection – full height light ray
landing doors with optional vision panels
emergency stop buttons at each landing
fluorescent cabin lighting with battery back-up
overspeed governor and bi-directional safety gear
load weighing device with audible signal
alarm device with battery back-up and an optional intercom system in the cabin
notified body approval
"Goodsmaster CD - for loads up to 2000kg and travel up to 9m.

Goodsmaster CD Plus - For loads up to 2000kg and travel up to 9m

it's the perfect solution for when headroom is more limited."