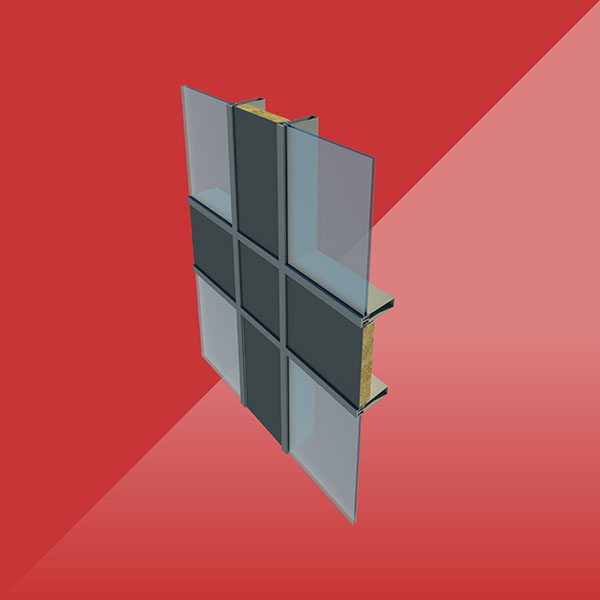 Speedpanel A2® Aluminium
Easy to install, aluminium spandrel panels have the added advantage of a wide range of colours available to help bring projects to life. Speedpanel A2® Aluminium also provides high levels of fire and thermal performance, achieving a whole panel fire classification of A2-s1,d0 in accordance with EN 13501-1:2018, and typical U-values of between 0.26-0.38 W/m2k.
Fire rating: A2 s1, d0 WF - 429906
Core: A1 non-combustible mineral wool
Face: Aluminium (1.5 mm / 2.0 mm / 3.0 mm)
Edging: A1 Hard Edge
Tray (Internal): Coated Steel
Overall Size: Up to 1200 x 3000, Landscape or Portrait
Rebate Depth: 25 mm or 50 mm
Glazing Thickness: 28 mm to 48 mm
Overall Panel Depth: 107 mm / 127 mm / 157 mm
Colours: PPC Std RAL Colours | Std Anodised Range
End of life: All materials used in the panel, apart from adhesives and coatings, are recyclable.
If your project has specific performance or design requirements, we may be able to explore the development of a bespoke product, supported by bespoke testing. Please contact us if you would like to find out more.