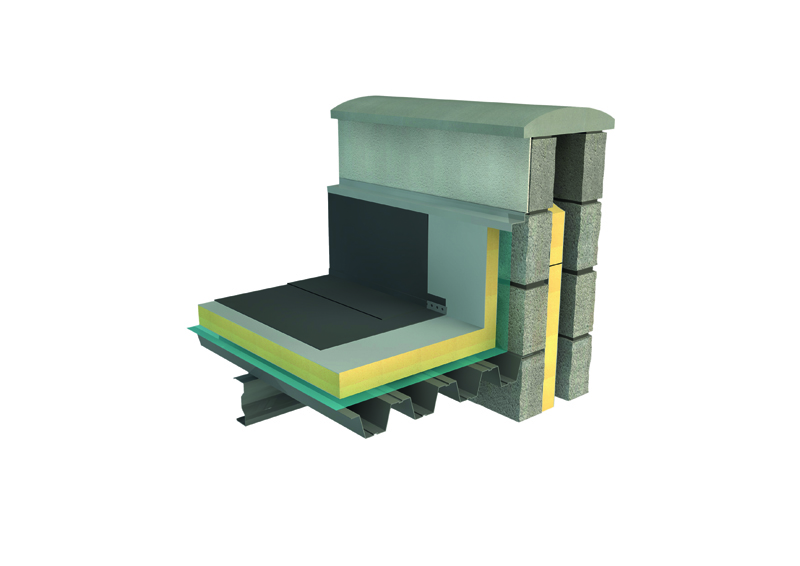 Contractors are now benefiting from a unique partnership enabling them to buy quality, competitively-priced insulation direct from Sika-Trocal.
The exclusive offer for licensed Sika-Trocal contractors is made possible through Sika's unique partnership with Building Innovation (BI).
For the first time foil-faced Sika-Trocal INNOfix, and tissue-faced Sika-Trocal INNObond insulation is available to purchase direct from Sika Limited, as well as membrane and accessories, and is competitively priced too.
INNOfix and INNObond are high performance rigid thermoset polyisocyanurate (PIR) insulants manufactured with a blowing agent that has zero Ozone Depletion Potential (ODP) and low Global Warming Potential (GWP). They are available in a wide range of thicknesses. Licensed Sika-Trocal contractors can further benefit from the assistance of the BI Technical Team, who can expertly assist with U-Value and condensation risk analysis and general technical advice. Each enquiry has a maximum one-day response time, which is critical in today's roofing industry.
The offer not only has convenience and cost saving advantages for licensed Sika-Trocal contractors, but end users will also gain from the installation of quality thermal insulation from an industry-leading manufacturer of waterproof roofing systems.
Dean Grady, Sika-Trocal Product Manager, commented: "We have essentially now brought quality insulation products under the Sika-Trocal brand, which we've never done before. It's proving incredibly popular with our licensed contractors and their clients, because everybody benefits. Everyone identifies the Sika-Trocal brand with quality and making everything straightforward, which is why we've introduced insulation. We want Sika-Trocal to continue to be the brand that people trust to make life easy."
To place an order or for more information, call Sika Roofing Customer Services on 01707 358512 or email:
roofingcustomerservices@uk.sika.com