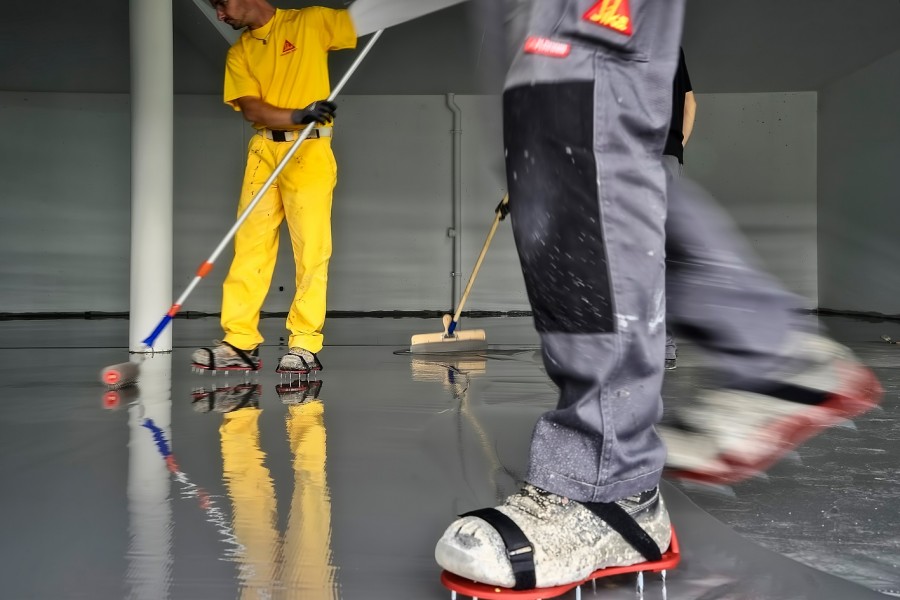 Global building product manufacturer, Sika, has extended its range of economical and ecological functional flooring solutions with the launch of Sikafloor® PurCem® Gloss.
Sikafloor® PurCem® Gloss is an AgBB approved system due to its very low VOC emissions in accordance with ISO standards and has a lower Cumulative Energy Demand (CED) in a life time of 15 years compared to other flooring technologies.
The solvent-free system is sustainable and user friendly as well as highly durable, aesthetic and easy to keep clean.
Sikafloor® PurCem® Gloss is highly resistant to chemicals, fatty acids and temperature, making it suitable for a wide range of applications; from heavy industry to food & beverage to car parks and residential buildings.
The launch of this system comes just months after two Sika ComfortFloor® systems, Sikafloor® PS23 and PS24, became the first resin flooring systems to achieve a manufacturer-specific BRE Green Guide Ratings – attaining an A+ the highest rating available.
The BRE Green Guide to Specification enables users to quickly determine the environmental performance of a wide range of typical UK construction specifications.
After completing detailed assessments and data analysis, the BRE attributed Sika ComfortFloor with the highest possible Green Guide rating – a first for the resin flooring industry.