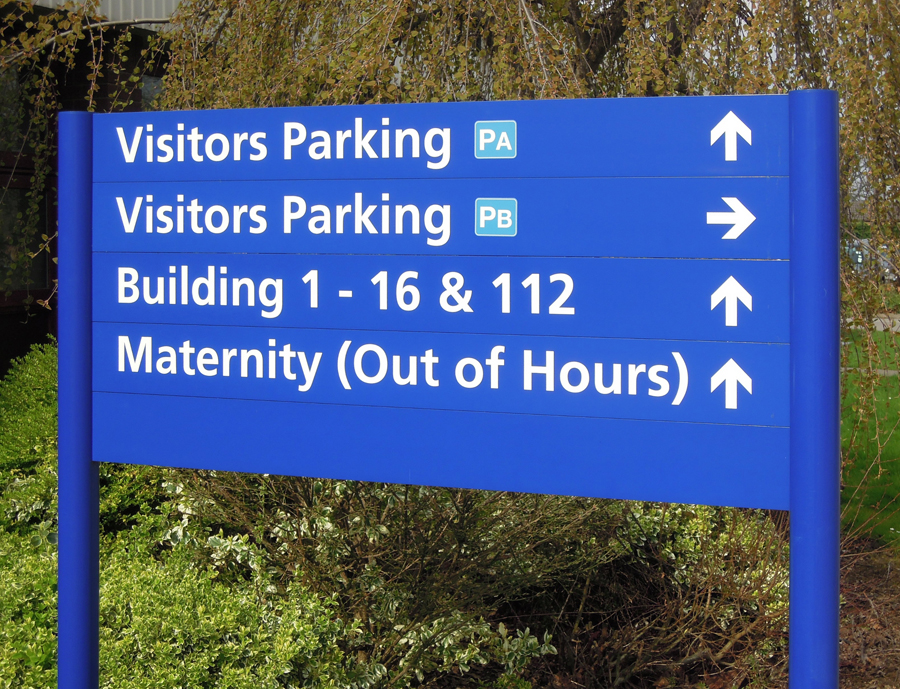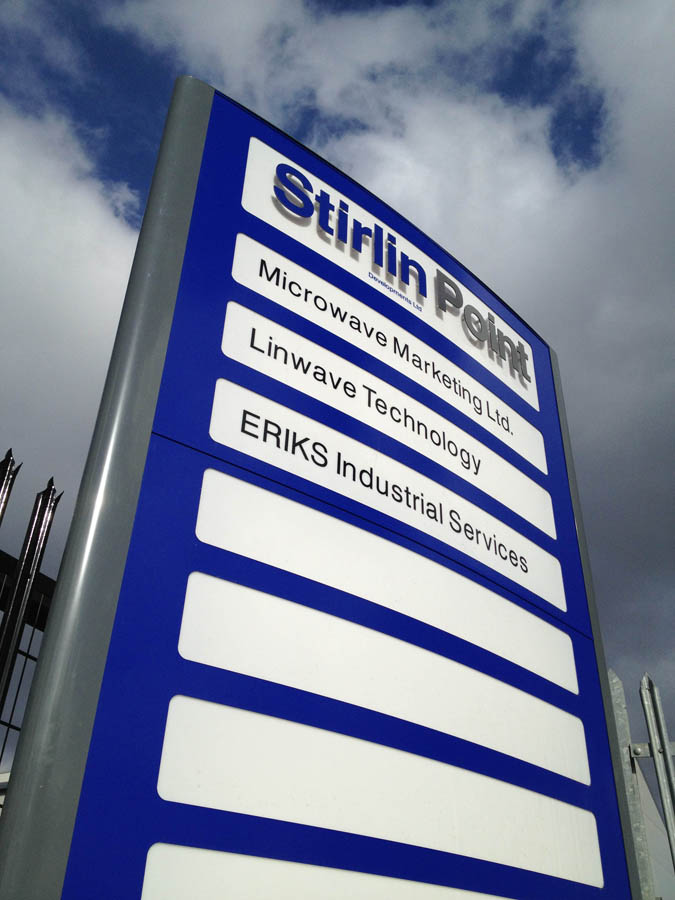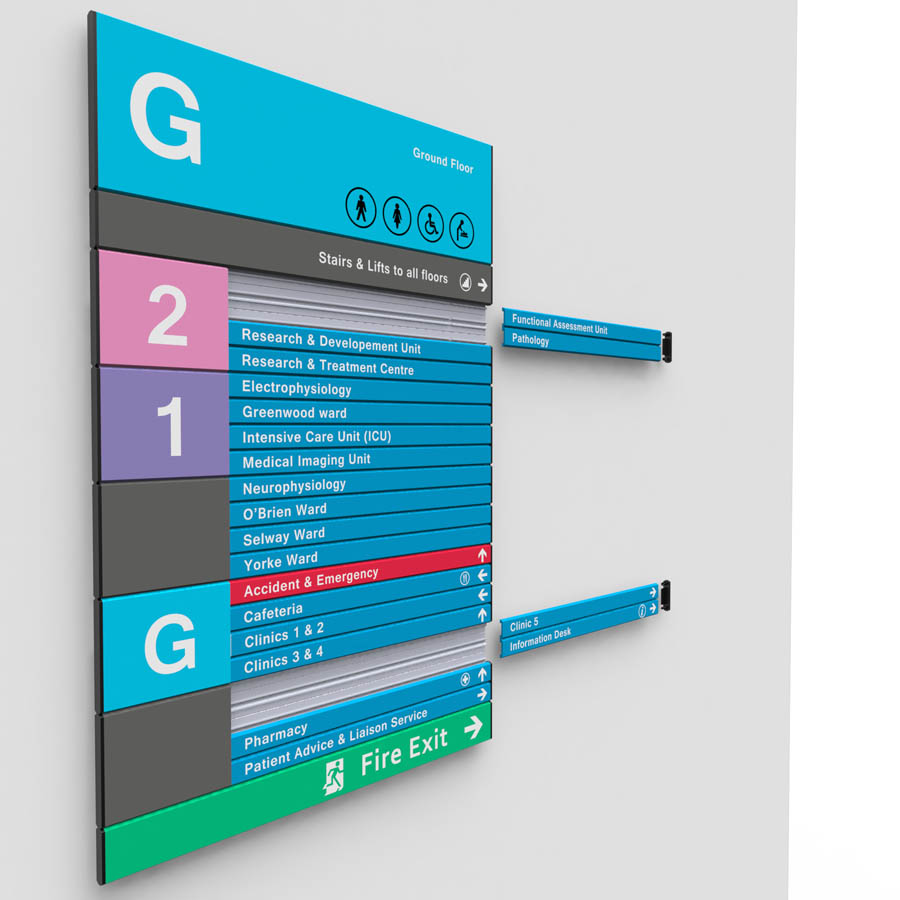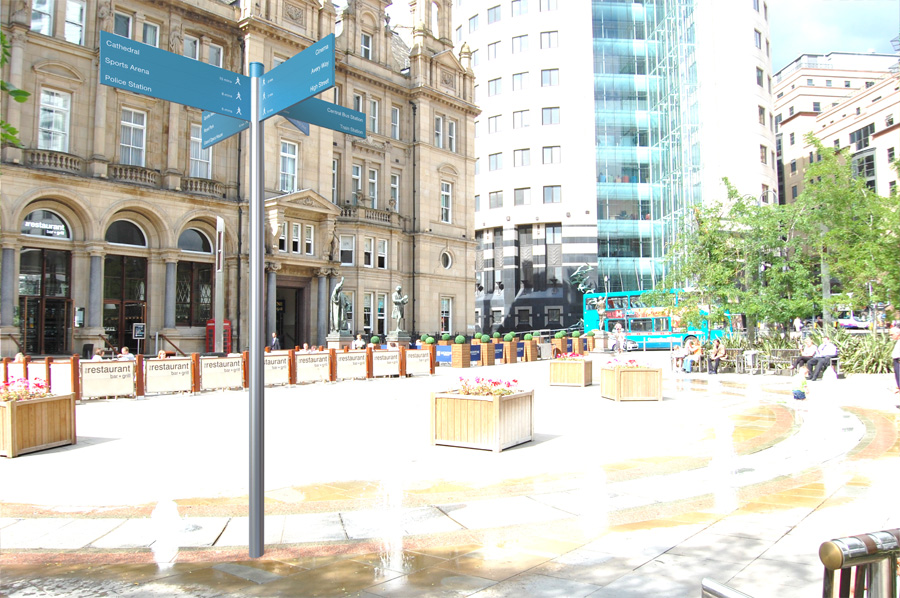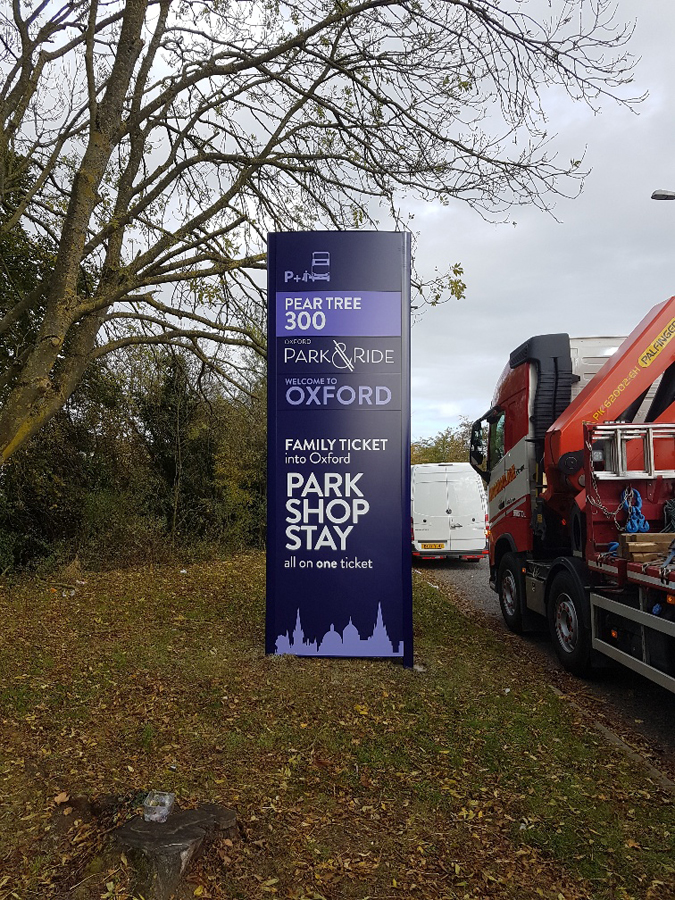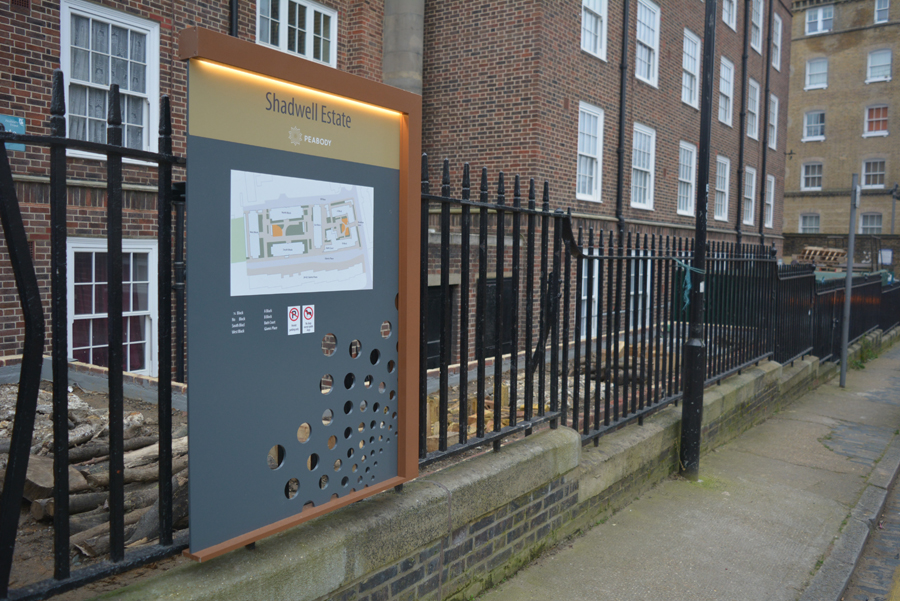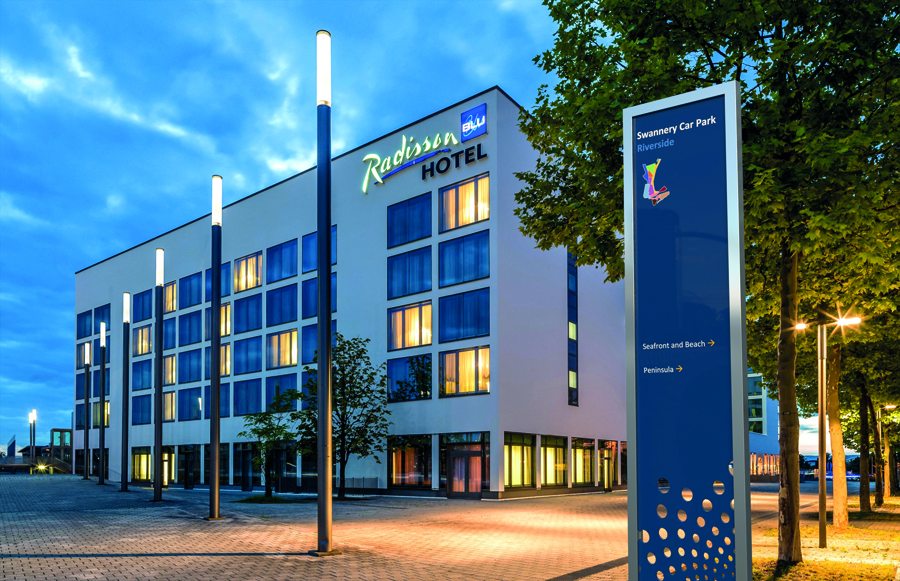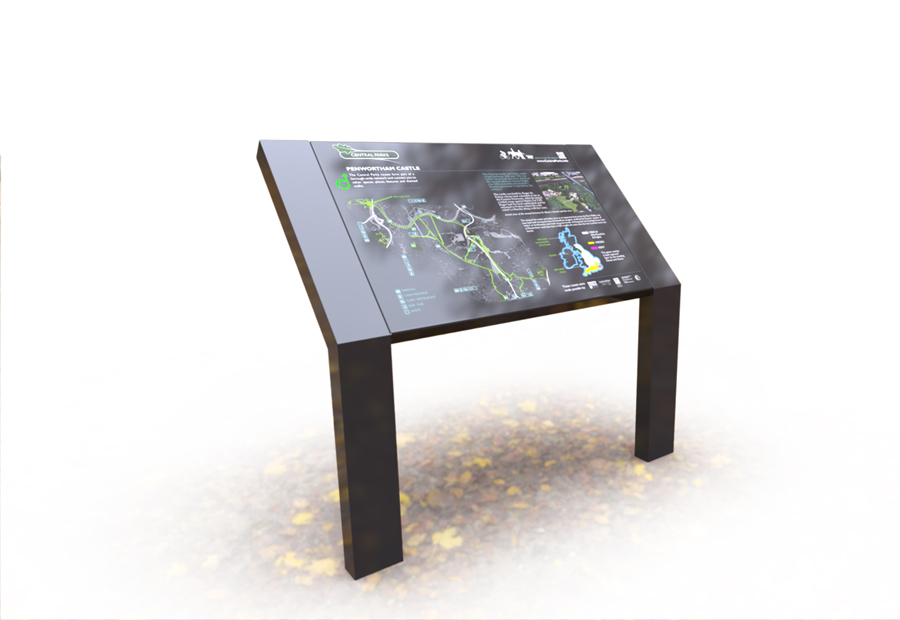 Our products remain the system of choice for many sign makers and wayfinding specialists, offering both heritage and contemporary designs, we create a wide range of sign solutions.
Our Post and Panel system was one of the first in the UK, the system can produce a wide range of wayfinding signage including entrance monoliths, directional signs, car park signs, projecting signs, suspended signs, lectern signs, and wall mounted directories. Our new Flush Panel system has been developed to provide a more modern alternative to standard post and panel signage. It is also a more visually succinct and cost-effective method of achieving double-sided tray signs.
Infocurve is an elegant, curved-faced modular sign system that creates a broad range of sign solutions for internal or external use. Infocurve is most often used to create monoliths and totem signs, but other configurations include wall mounted directory signs, projecting signs, suspended signs, free standing directories and post and panel type signage. Infocurve-Lite is a mini-monolith sign system for internal or external use. Unlike the modular nature of our larger Infocurve monolith, Infocuve-Lite is a one-piece extrusion available in 100-400mm widths, to create a range of sign solutions. One of the stand out features is the seamless design, which is free from visible fixings or joints.
The WayPoint modular fingerpost has a premium and contemporary style with a strong and highly robust design. Designed to sit in harmony with the slender and minimalist style of modern street furniture, the Waypoint fingerpost benefits from seamless joints and sockets, and includes concealed security fixings. Our Heritage fingerpost system is more suited to smaller and more rural locations. Using a traditional socket design, the Heritage fingerpost offers a wide range of configurations. Add from a range of, plain and flared Collars, Finials, Base and Tapered Embellishments.
Signify is an ultra-slim, stylish and feature filled modular sign system. It has been specially designed for creating directional signs and wayfinding schemes in internal locations.
Stax is an internal modular sign system packed with features whilst also catering to more modest budgets. Popular with local authorities and public sector venues.
Papyrus is a premium paper insert sign system for internal use. Papyrus features high quality aluminium panels and end caps, with an elegant curved-face design. Specifically designed for environments where signage is highly changeable.