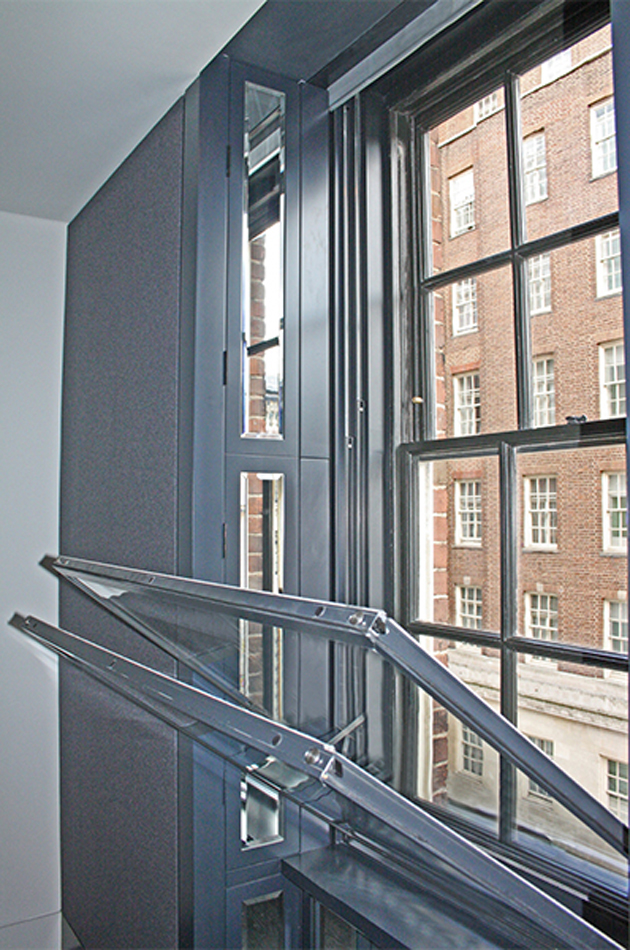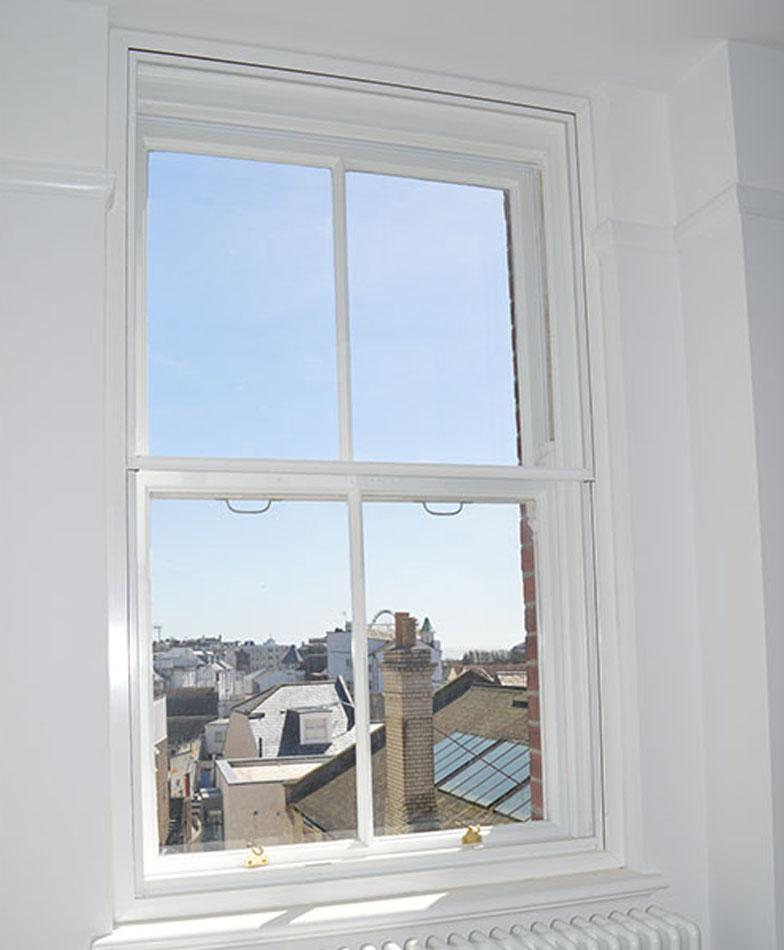 Vertical sliding units are ideal for treating traditional sash windows. They all operate with spring balances which support the weight of the sash in all positions.
Series 20 is a slim system that can treat most traditional sash windows. Sashes are not removable but contra-slide to assist cleaning.
Series 60 is a system that allows the sashes to tilt into the room to facilitate cleaning. It is particularly suited to windows with offset meeting rails.
Series 90 is a heavy duty system designed to treat very large sash windows and, through use of thicker glass, provide higher levels of acoustic insulation or security.
Series 95 is a high security system offering resistance against intruder attack or blast
Guidance notes
Cleaning. With the exception of the Series 60 unit which has tilt-in panels a secondary sash window should be set with a minimum gap of 75mm to allow access for cleaning. Some traditional box sash windows have no reveal and a new timber subframe projecting beyond the architrave has to be fitted.
Maximum opening. The frame and location of the spring balances will stop the sash between 100mm and 150mm from the centre line. This may affect access to sash locks in the external window
Arched heads. These are available on Series 20 and Series 90. The length of the balances is reduced to the strike point of the arch and this will limit the travel of the sash.
Most sash windows can also be treated with hinged casements and this is the preferred treatment for Sash & Case windows in which the lower sash of the primary window, set in the partially raised position, has to hinge inwards for cleaning.