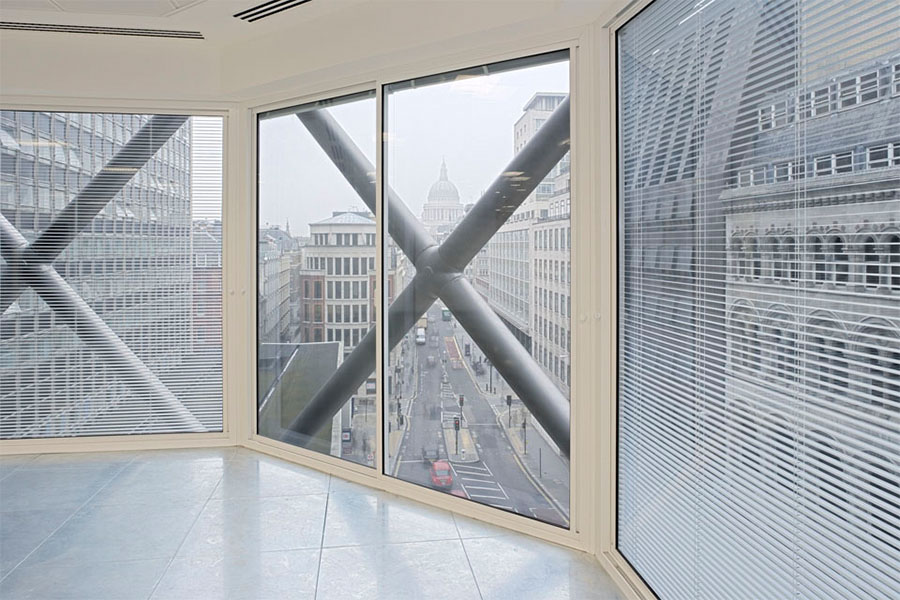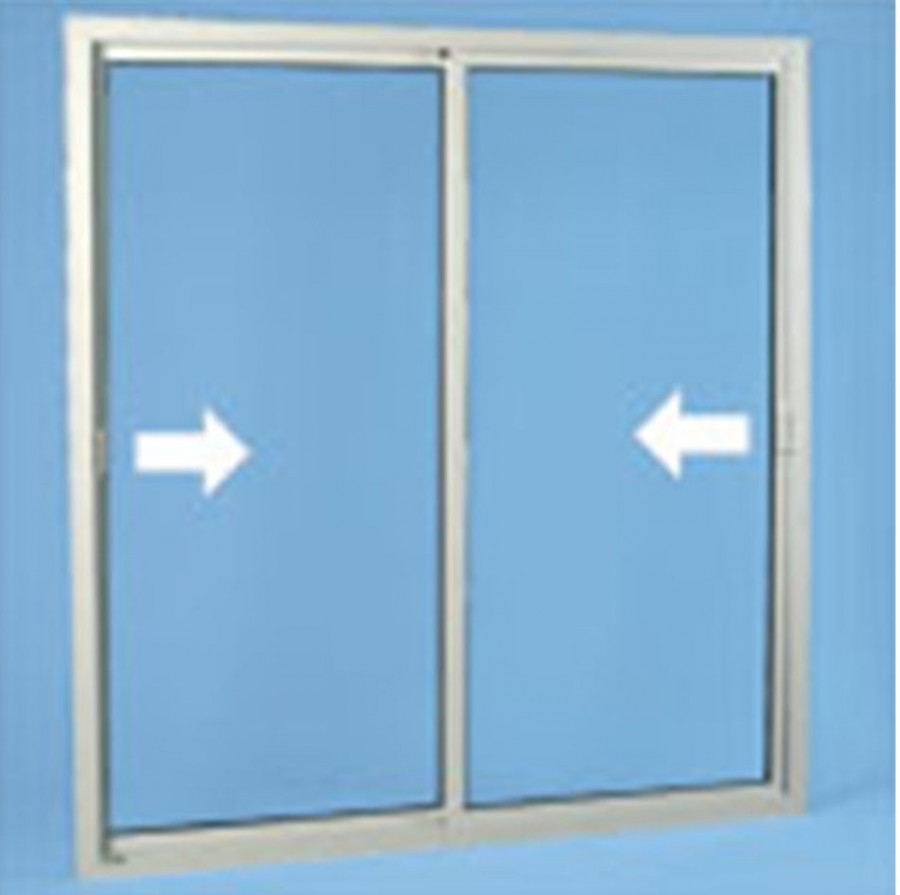 Horizontal sliding windows are very versatile and allow easy access to the outer window. The sashes slide within the frame and hence there are few problems with blinds, curtains or ceiling bulkheads. Individual windows can be linked with mullions and transoms allowing both large and ribbon windows to be successfully treated. Series 10 is a slim system that treats most casement style windows and is also available with a triple track. Series 80 is a heavy duty system designed to treat large windows and through use of thicker glass, provide higher levels of acoustic insulation or security. Series 85 is a high security system offering resistance against intruder attack or blast
Guidance notes
Panel size
Using large panels can be quite cost effective since it reduces the amount of framing material but there are a number of factors that should be taken into account.
The ability of the end user to deal with the weights involved. A panel 1000mm x 2100mm in 6mm glass will weigh over 30Kg and a reasonable force will be needed to move it
The cill height. Large or tall windows set on high cills will be more difficult to operate.
The height:width ratio for sliding panels. Where this exceeds 4:1 the panels are more likely to suffer from racking - the tendency of a panel to bind within the headframe. Two individual windows coupled by a transom should be used.
Frequency of use. An air-conditioned or secure environment will require panels to be operated infrequently, possibly only for cleaning and maintenance, in which case larger panels may be acceptable.
Responsibility for removal and cleaning. Will this be the end user or a cleaning contractor? A manual handling risk assessment must be completed
Number of Panels
Horizontal sliding units are generally available in 2, 3 or 4 panel versions but additional panels can be considered in special circumstances. It should be noted however that specifying multiple panels:
May lead to reduced sealing efficiency since it will be difficult to fully close all the panels.
May reduce the options for partition points in commercial buildings
The 3 panel unit is available in three versions - one in which the centre sash normally remains static and one in which it slides independently. The choice will depend upon access requirements to the outer window. Finally there is a triple track version (Series 10) that allows 2/3rds access to the outer window.
Window Coupling A range of aluminium coupling mullion / transom sections are available to link windows both vertically (mullion) and horizontally (transom). Long span transoms will require additional supports in the form of vertical hangers or full height box sections set behind the interlock points of the window.