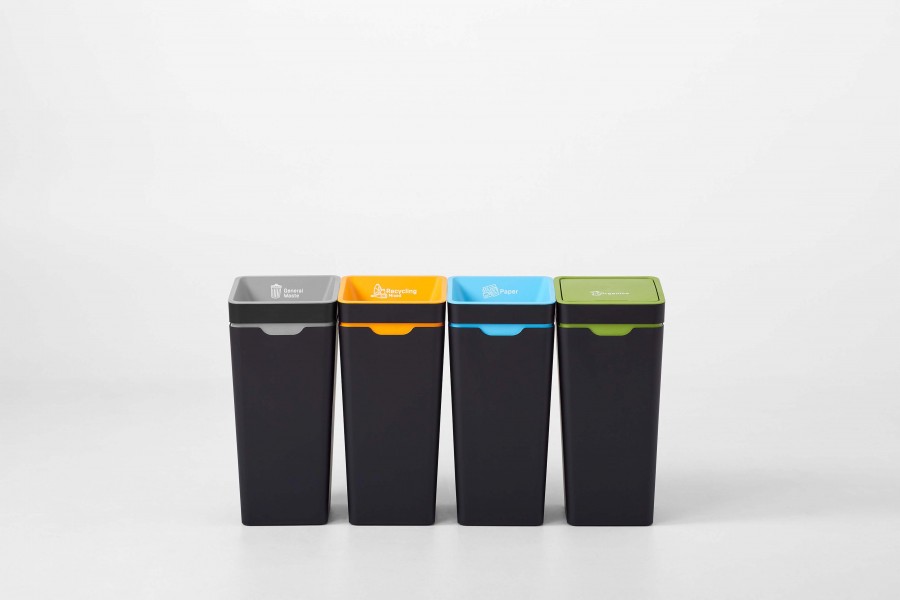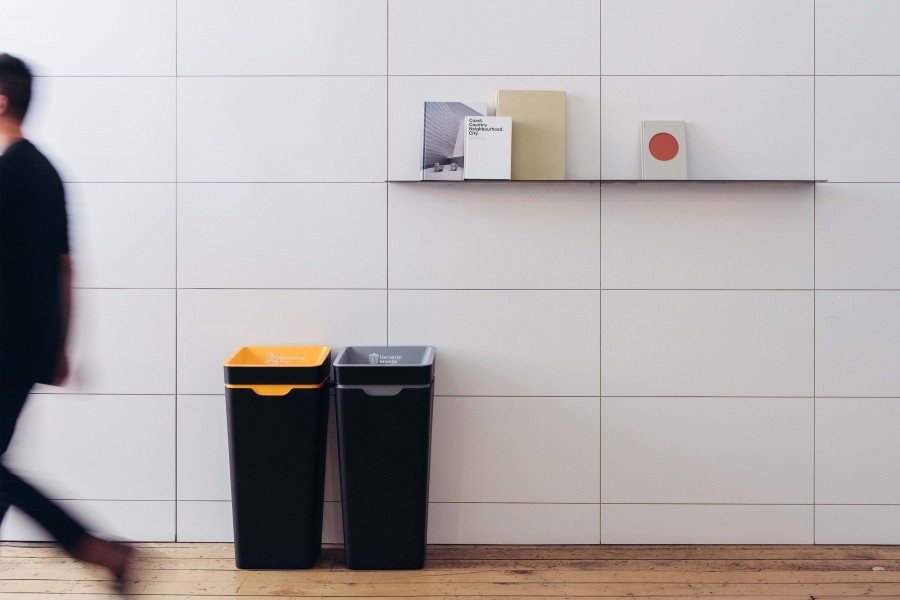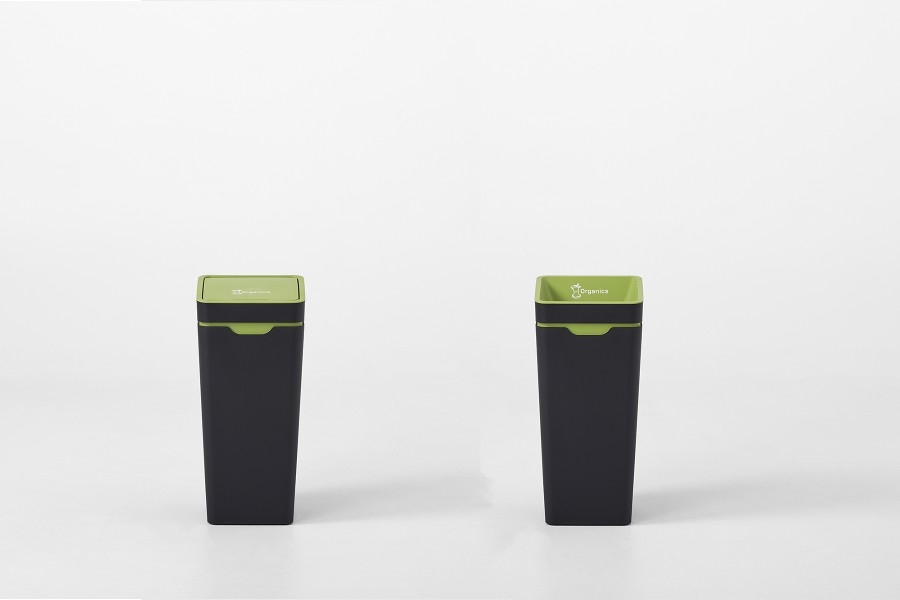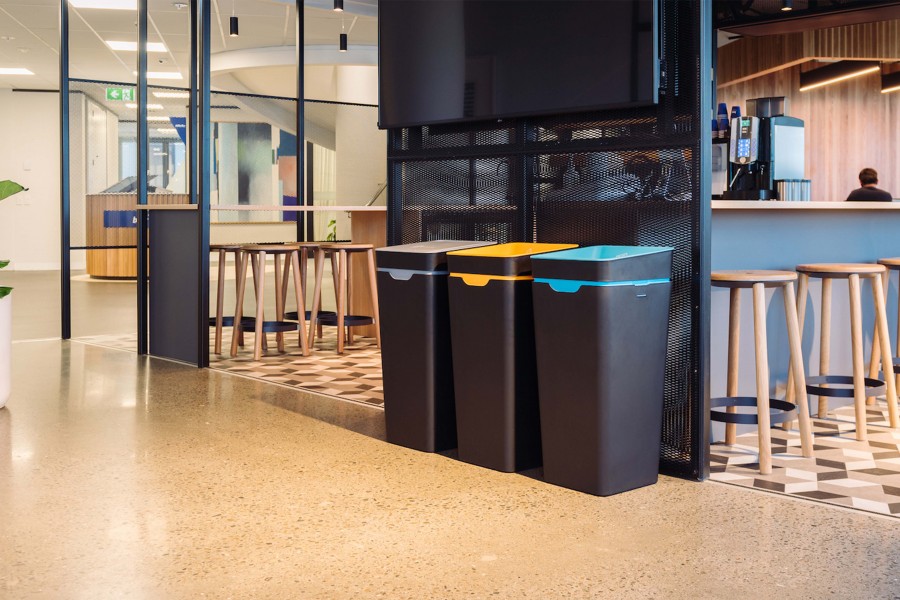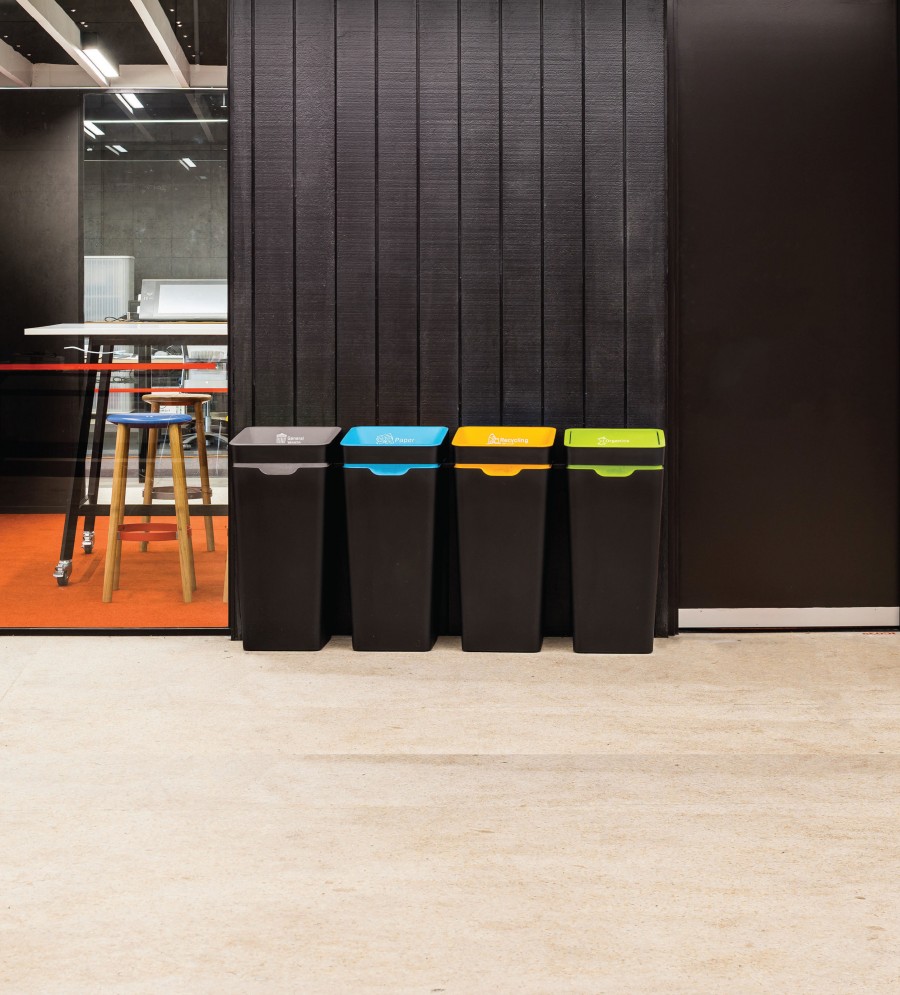 Place Methods 60L Office Recycling Bins next to each other to create recycling stations specified to your buildings needs. The good-looking bins are designed to be out in the open in modern spaces where they help organisations to recycle more, and waste less.
Features + Benefits
Beautiful recycling bins designed to be visible in a space without compromising aesthetics
A visible assertion of an organisations commitment to sustainability
Effective at changing recycling behaviours
Cost-effective compared to traditional options
Designed for open-plan spaces including: Offices, Universities, Venues and more
Flexible for business growth and to move as needed easily
Patented bag retainer system to maintain sleek lines and hide the bin liner
Bins available in open or touch lids
Methods innovative recycling solution effectively increase recycling rates and reduces waste, while saving organisations time and money with fewer bins and liners to purchase and service.
Streams available:
General Waste
Organics
Mixed Recycling
Paper