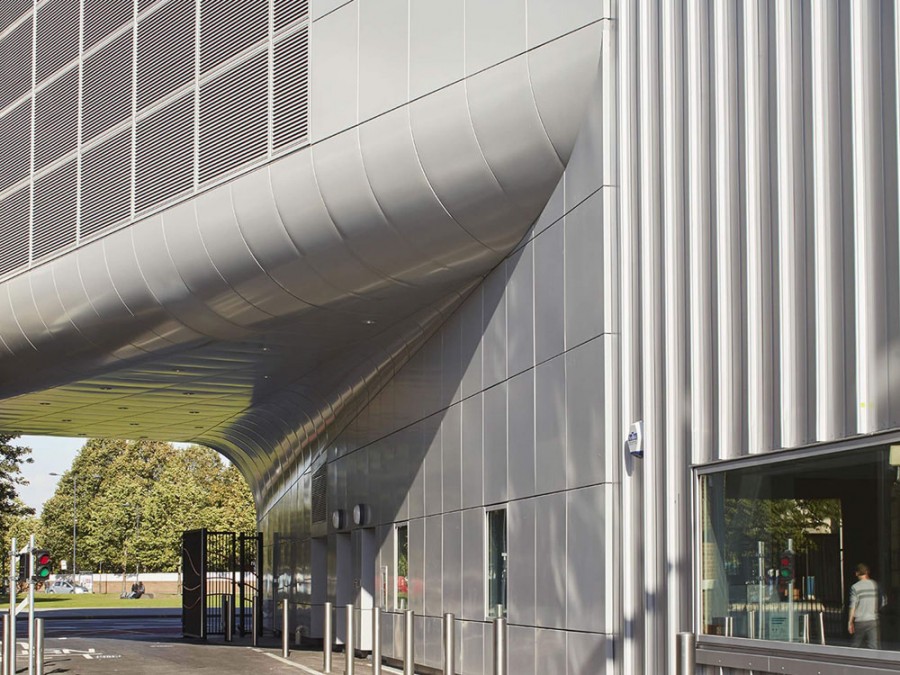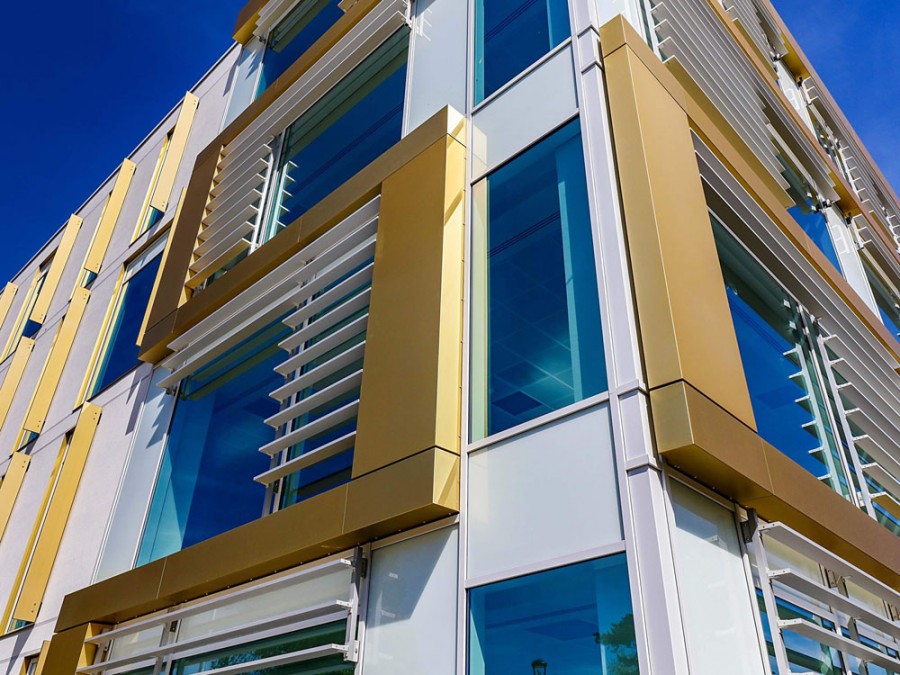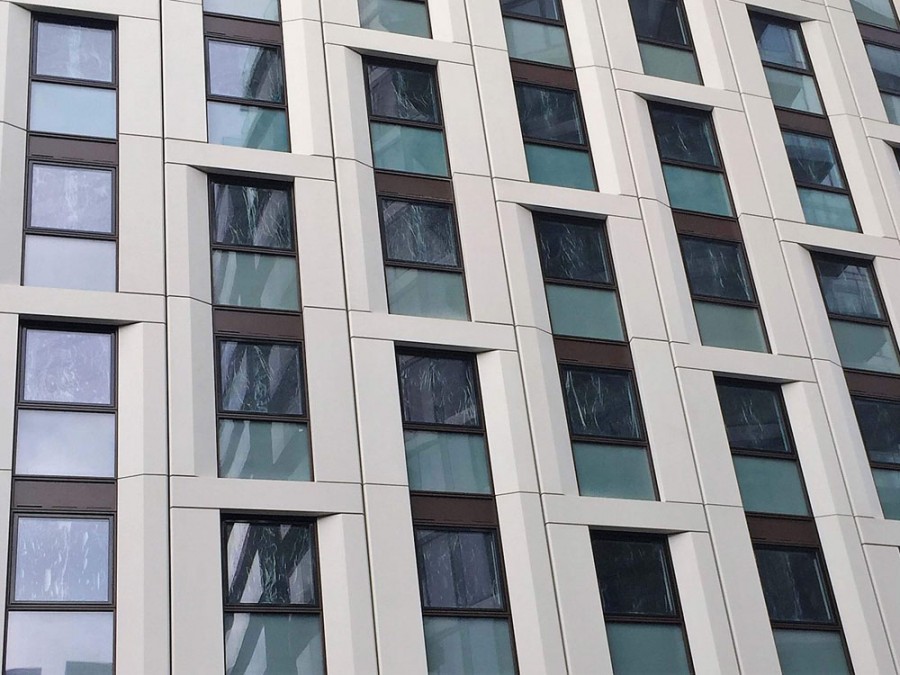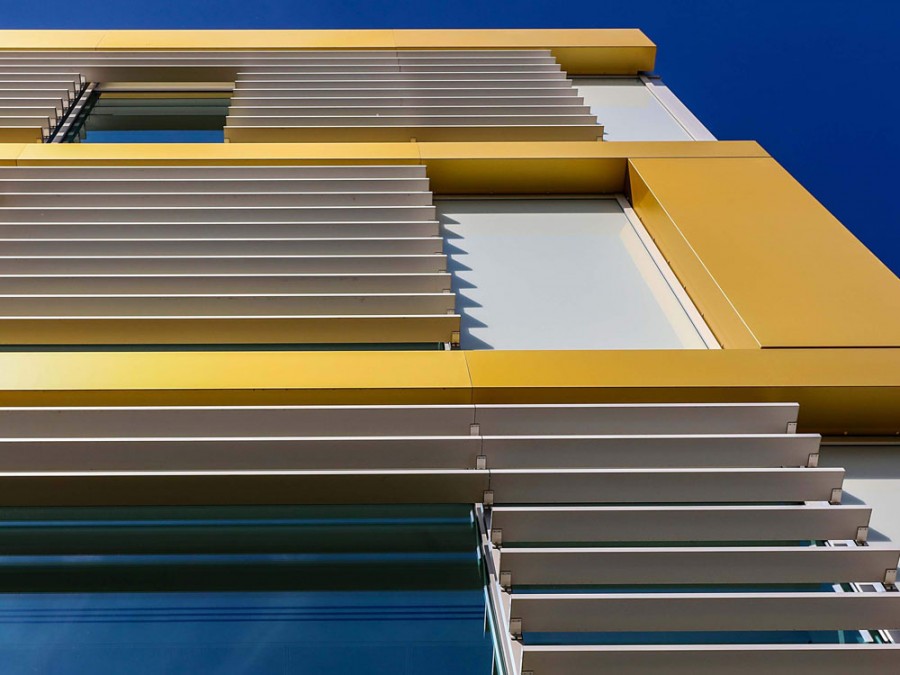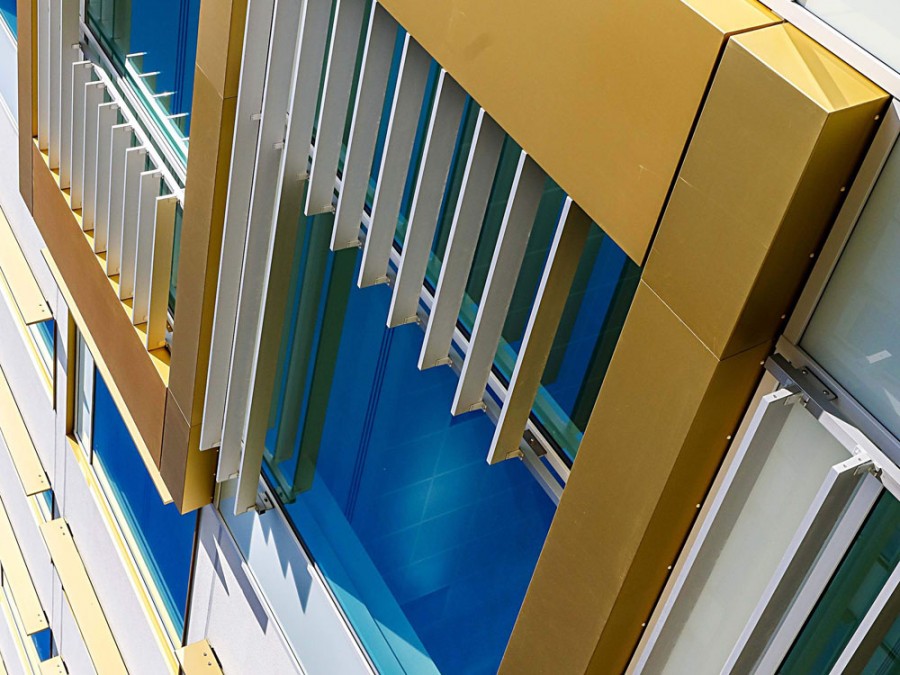 Metalline offer a wide range of integrated aluminium cladding rainscreen panels and façade systems. Perfect for use on a diverse range of construction projects.
Metalline is at the forefront of aluminium rainscreen cladding and insulated panel production in the UK, with their products being specifically engineered for architectural fabrication. From traditional to contemporary styling, their wide range of products helps bring projects to life. Our aluminium cladding ranges from traditional to contemporary and helps bring a project to life.
Their aluminium rainscreen cladding is elgant and robust, whilst also being made from a non-combustible, CWCT certified, material. Metallines product range give architects and specifiers limitless possibilities. Facade failura is one of the most common reasons for a new build to fail, according to the CWCT. So, having products that are CWCT certified, as well as being expertly designed and fitted is essential.
Aluminium cladding Unity rainscreen panels offer protection to a building's external façade. Designers are able to enhance the look and feel of new build and refurbishment projects. With over 25 years creating, supplying and manufacturing Unity rainscreen panels, Metalline are sure to be able to supply the product for you.
Unity rainscreen panels with associated carriers, bracketry and support systems are designed to allow the correct flow of ventilation and drainage run off in line with current building regulations. Panels can be supplied in panel lengths upto 6000mm and finished in anodised or polyester powder coated finishes, as well as in an extensive range of colours. Metalline are proud to offer their Unity rainscreen panels which offer outsanding functionality, whilst also offering a gorgeous appearance the facade of a project.
Their products have been specified on a wide variey of projects, always delivering top quality products with the highest level of service.
For more information on Unity aluminium cladding rainscreen panels and façade systems, then please contact them today on sales@metalline.co.uk or 01543 456 930.