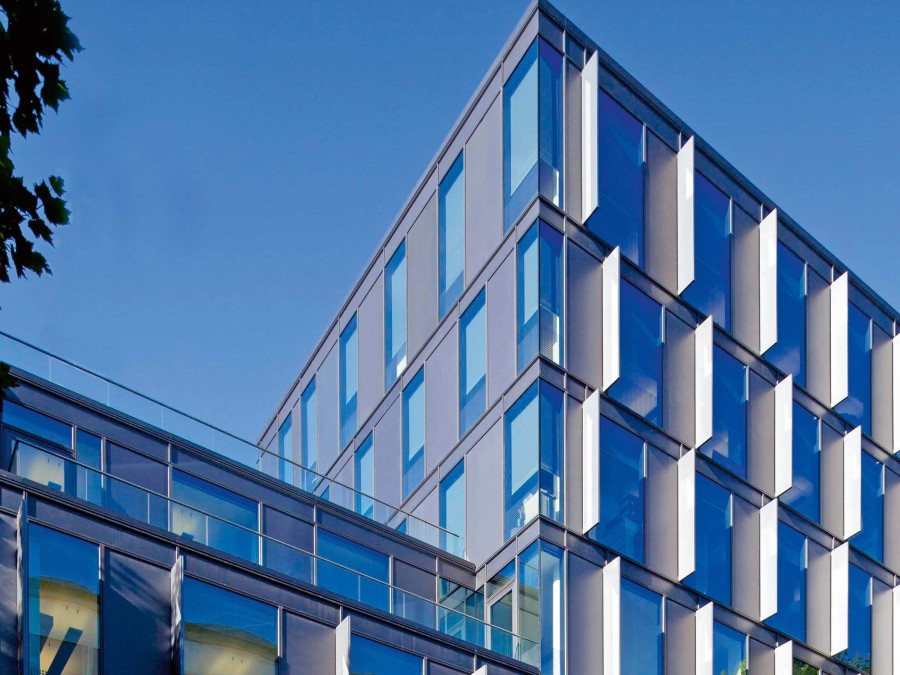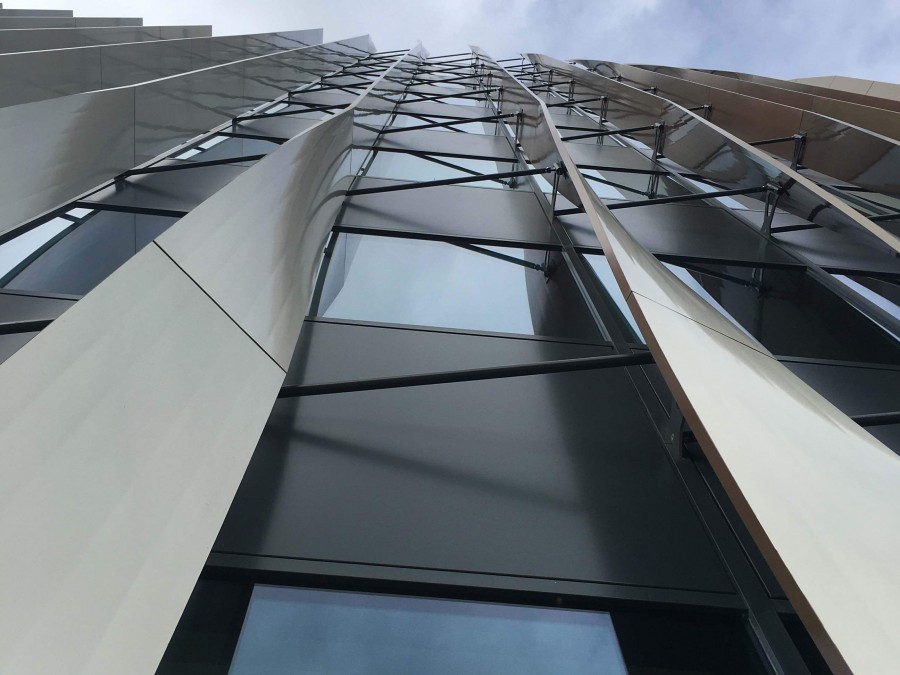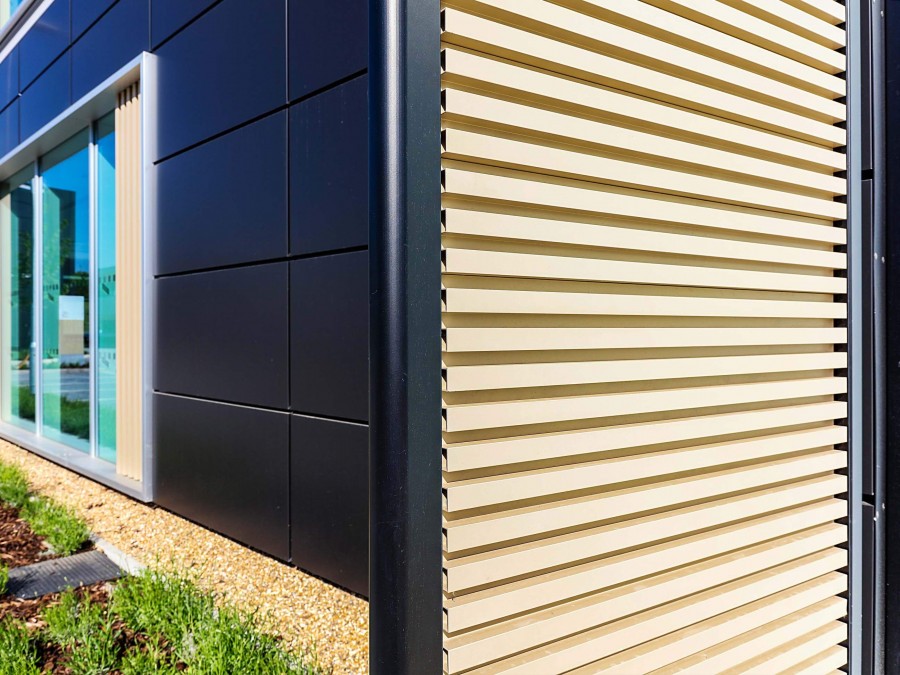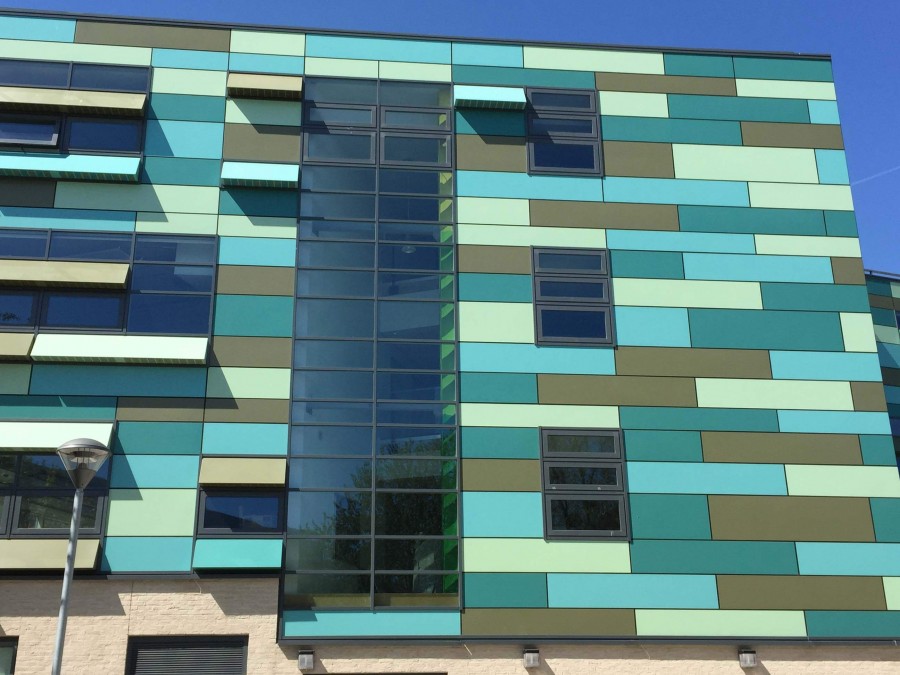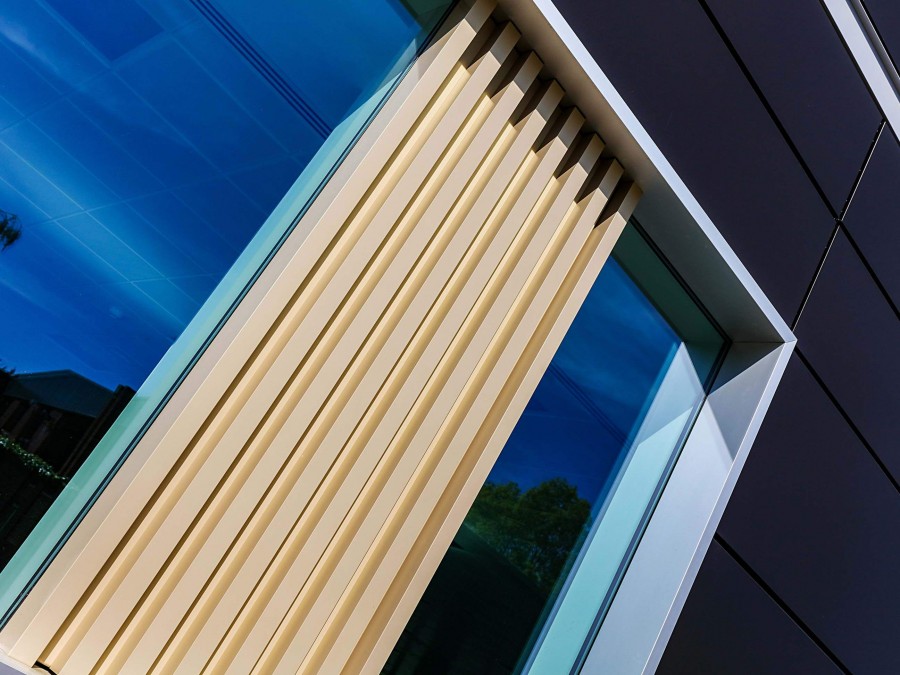 Our non-combustible cladding and fire resistance are of the utmost importance. The Spandrel panels are constructed from A1 non-combustible materials and have been independently tested at Efectis achieving a 60/60 rating.

Our aluminium spandrel panels are available in a wide variety of finishes. Our anodised finishes come in Bronzes from light to dark, Natural Silver, Black and Regency Gold 1 & 2. A more natural effect can be achieved with II Blue-Grey and Stone-Grey colours from specialist Anolok anodising.
At Metalline, we have a full range of PPC finishes available which A2 fire rating can be achieved with.
Spandrel panels can be specified to meet specific acoustic performance criteria. Using insulation cores tested by The Sound Research laboratory, Metalline can produce insulated spandrel panels for a range of environments . They have been successfully specified on buildings in high noise areas such as industrial environments, city centres and airports.
Building regulations set the guidelines and standards for the thermal insulation, which is required within wall construction. This applies to both new build and refurbishment projects, where the thermal insulation performance is expressed as a U value. For advice on how to meet specific U values to comply with thermal performance requirements, contact our technical team.