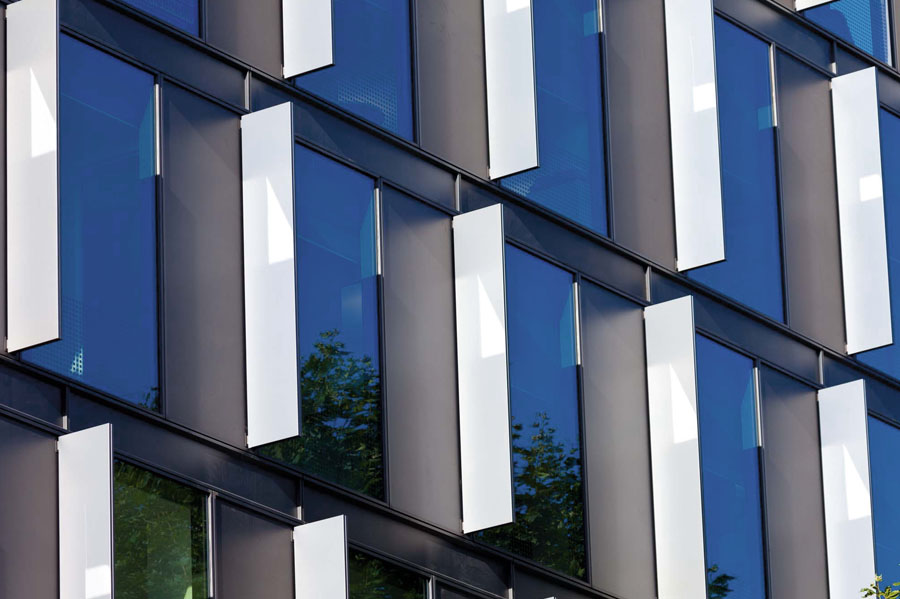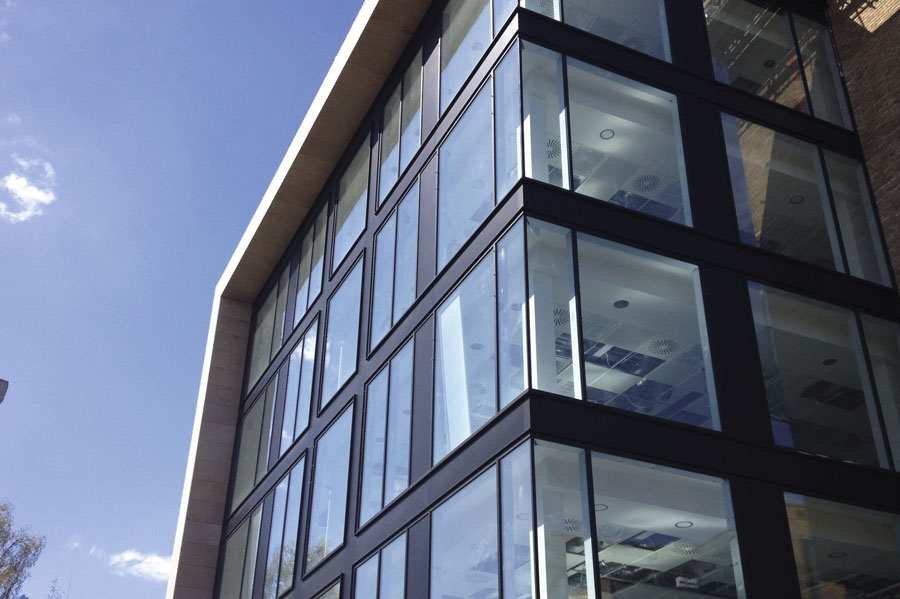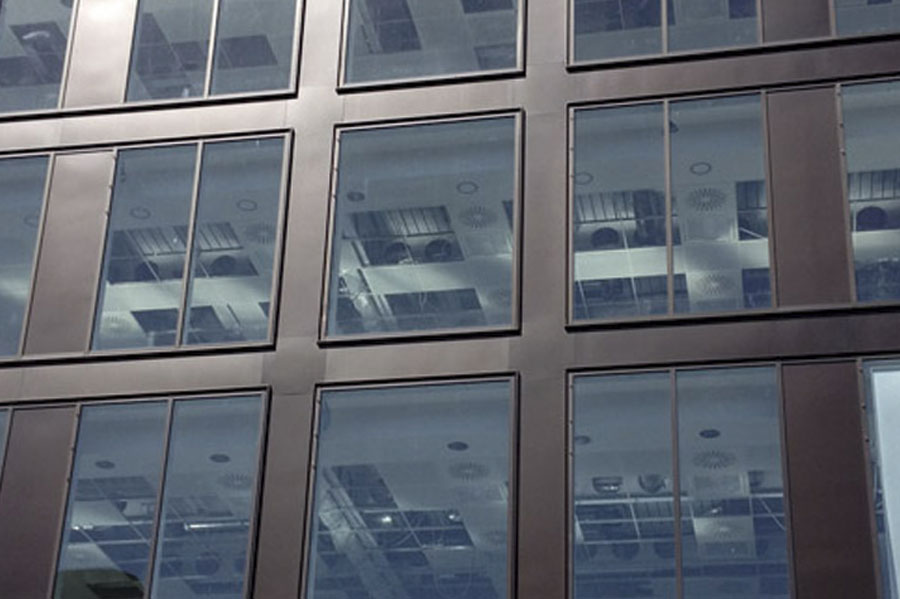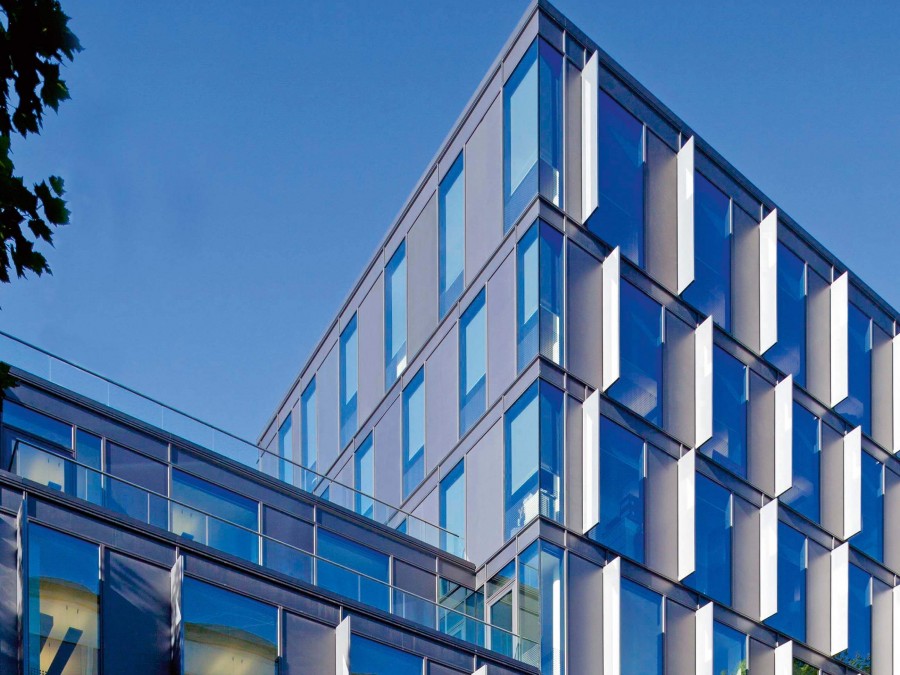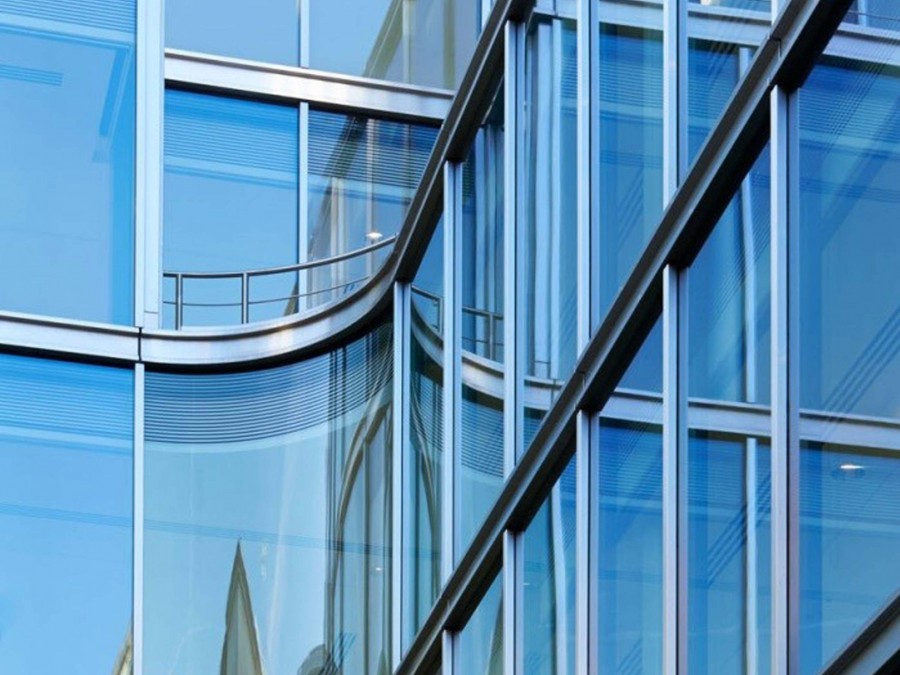 The alternative to a structural I-beam, Feature Beam is a highly adaptable metal pressing. It works to enhance the appearance of any building façade.
Due to their continuous investment in innovative manufacturing processes, Metalline is able to develop pioneering architectural products. Their Feature Beam can be used with most cladding systems and curtain walling to provide a truely unique exterior finish to any building, and is a great decorative alternative to a structural I-beam.
Manufactued from either aluminium or stainless steel pressing, Feature beam is available a variety of metallic and plain colours, including polyester powder coated, anodised or polished.
In order to meet client specifications, various details can be incorporated into the design, including mitred and wleded corners, giving visually sharp lines. Complex cruciforms can be create where horizontal and vertical runs meet, further adding to the aesthetic appeal to a building.
Unlike conventional strucuturla steel beams, Feature Beam is not restricted by size, weight or excessive cost. It also benefits from being simple to install, which also being resistant to rust, and is virtually maintenance free. Specially designed to complement most curtain walling systems, Feature Beam provides a unique visul relief between larger glazed areas.
Feature Beam Product Specification
Manufactured in 2mm and 3mm thicknesses. Designed to suit virtually any specification. Manufactured from high grade aluminium. Available in a variety of finishes and colours. Available in lengths up to 6000mm. Design options now available in stainless steel.