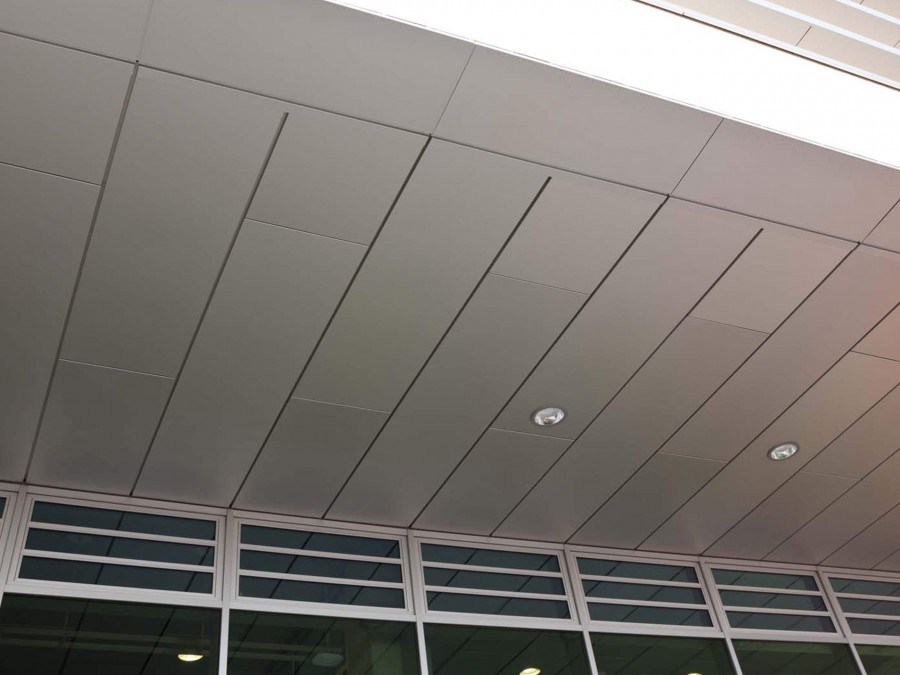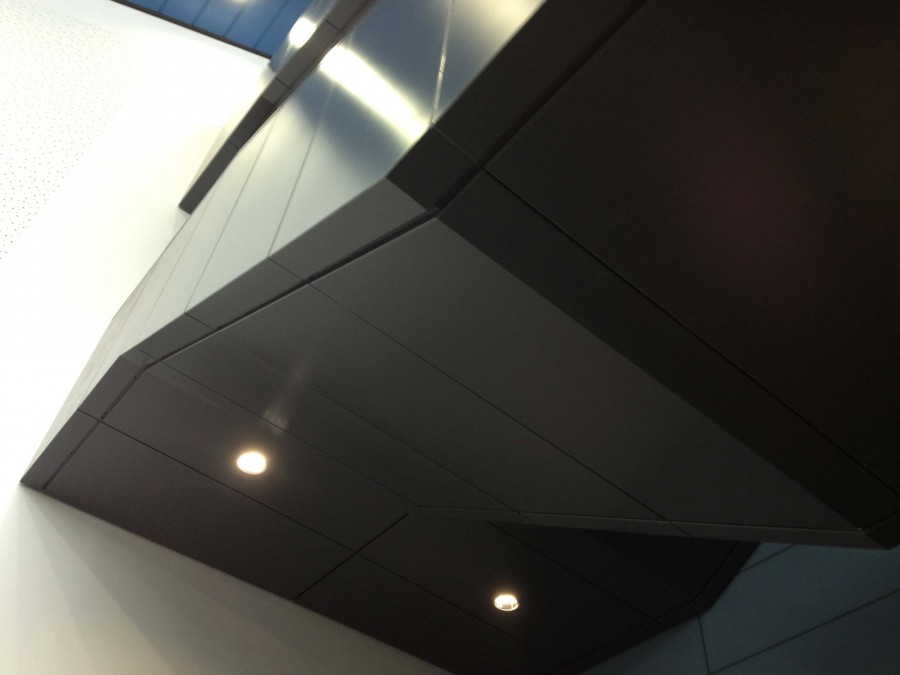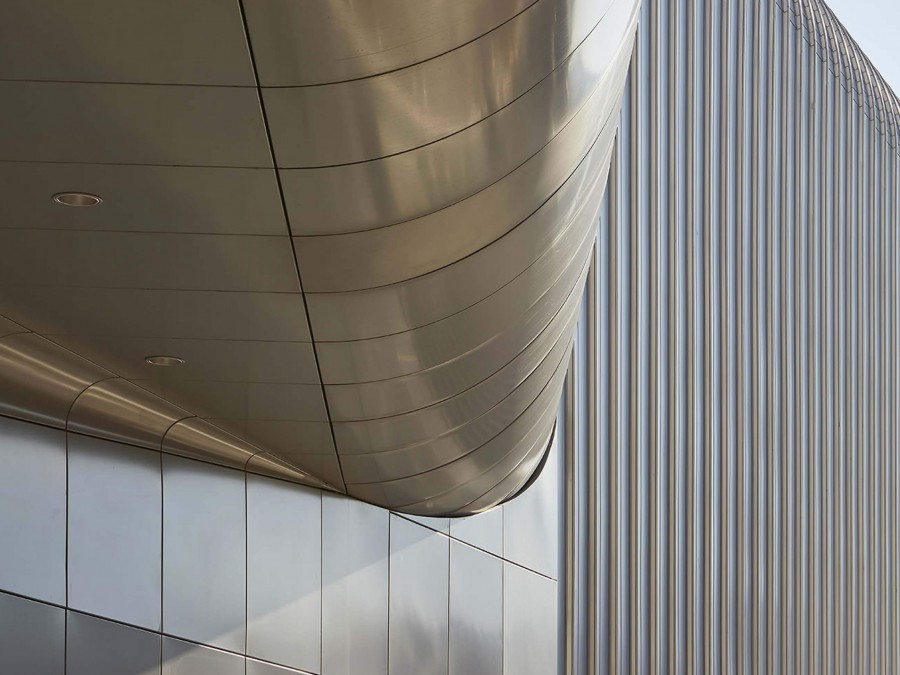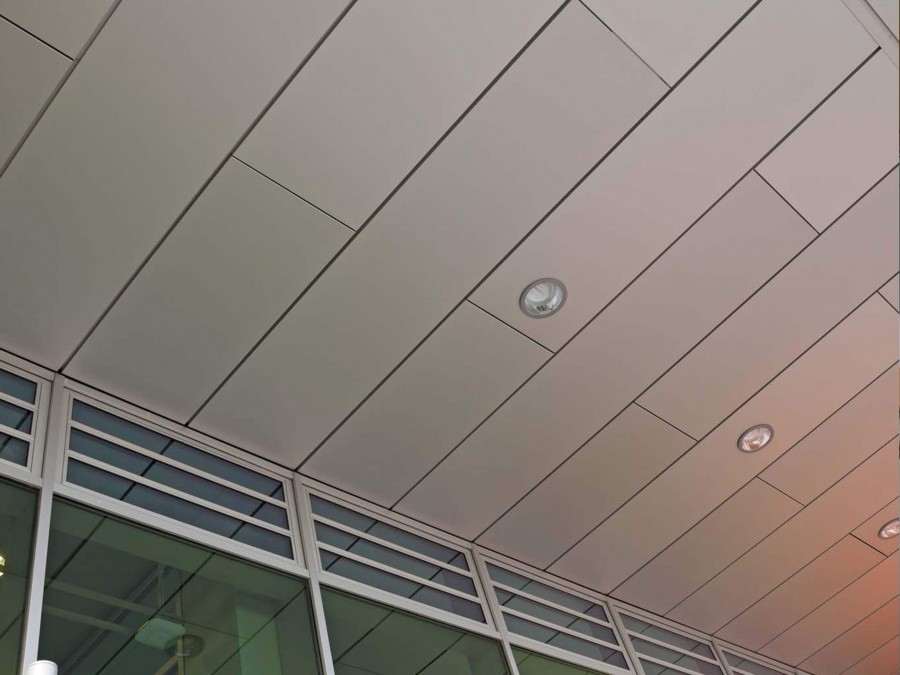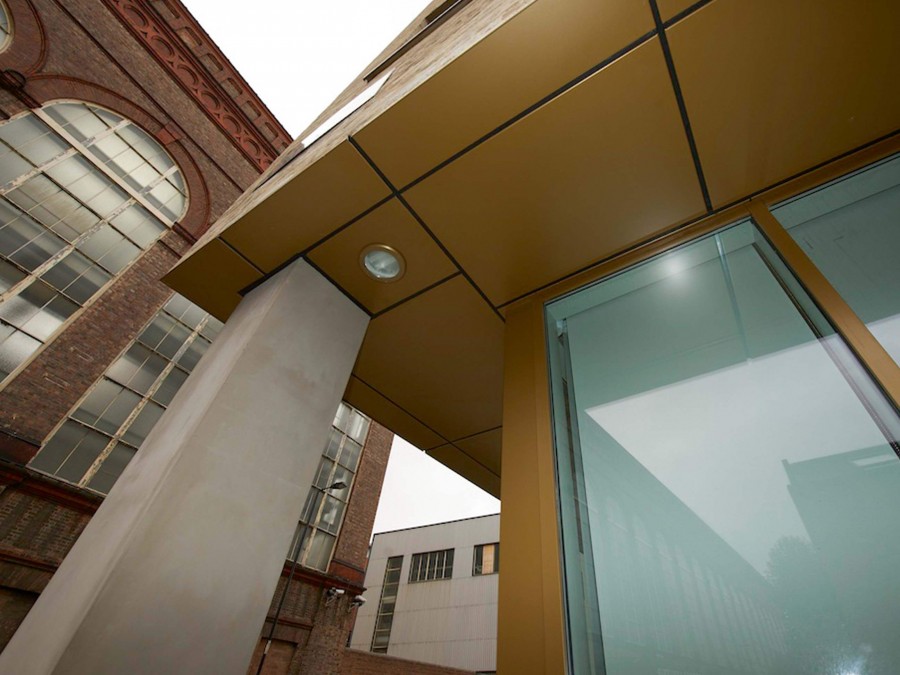 Metalline have perfected the art of manufacturing a range of fascia panels and aluminium soffits. Our solution provide an aesthetic finish for a range of exterior environments.
PRODUCT INFORMATION
Just like the rest of our products, our aluminium soffit and fascia systems are fabricated from J57S UP grade aluminium sheet. Unlike traditional UPVC fascias our fabrications help to achieve a much higher environmental rating through BREEAM.
Soffits and fascia's can also incorporate an insulation core to significantly improve thermal performance. This helps to save building running costs and achieve significantly better environmental ratings. In addition, stiffeners bonded to the rear of the panel can also be incorporated for increased strength and to meet requirements.
All of the fascia panels we offer are manufactured to the highest level of building standards. This also means that all the colours offered across our entire product range can be matched perfectly for a consistently elegant design.
Aluminium soffits and fascia panels are generally fabricated in aluminium systems and can be produced to your exact specification. They can be manufactured with either an anodised finish to the full Anolok anodising range or polyester powder coated in most RAL and BS colours. Metalline are able to produce a wide range of colours and finishes to match an existing or desired façade finish.
Fascia panels are vertical building panels constructed underneath roofing edges, which form the surface of the building's outer cornice. Soffits are the horizontal equivalent to fascias, both of which are used heavily within architecture not only for visual effect but also as a functional weatherproof seal. Both help to round of the outer edges of building façades and hold the building's guttering system.
If you are interested in aluminium soffits or fascia panels contact us today on sales@metalline.co.uk or 01543 456 930.