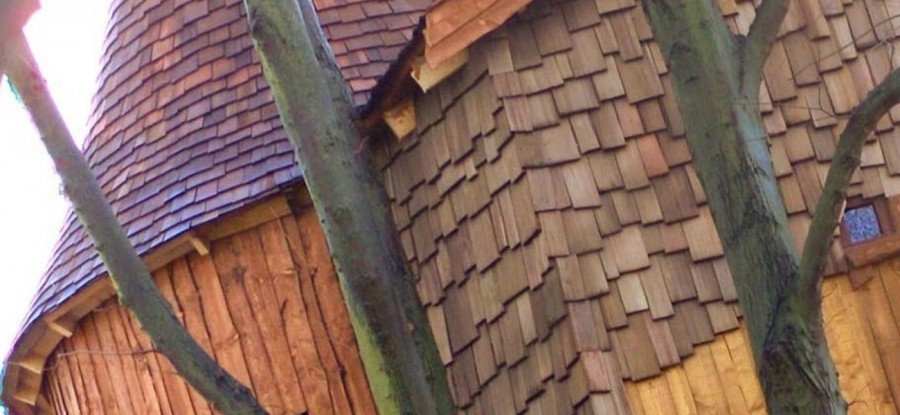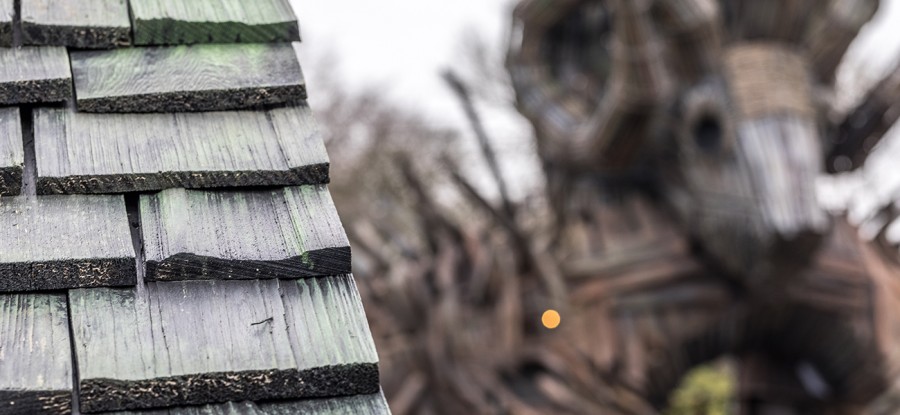 A maximum 20% flatgrain is permitted, according to the shakes' certigrade grading rules.
Western Red Cedar roof shakes differ from shingles in that they have a split, rather than sawn face. They are available in several combinations of width and length. The size that is readily available from stock is 600mm x 19mm Heavies.
Shakes are supplied by the bundle and are in random widths, and only the top grade is supplied. Shakes can be supplied untreated, clear treated with preservative treatment (in compliance with BS 8417:2011), or fire treated on request.