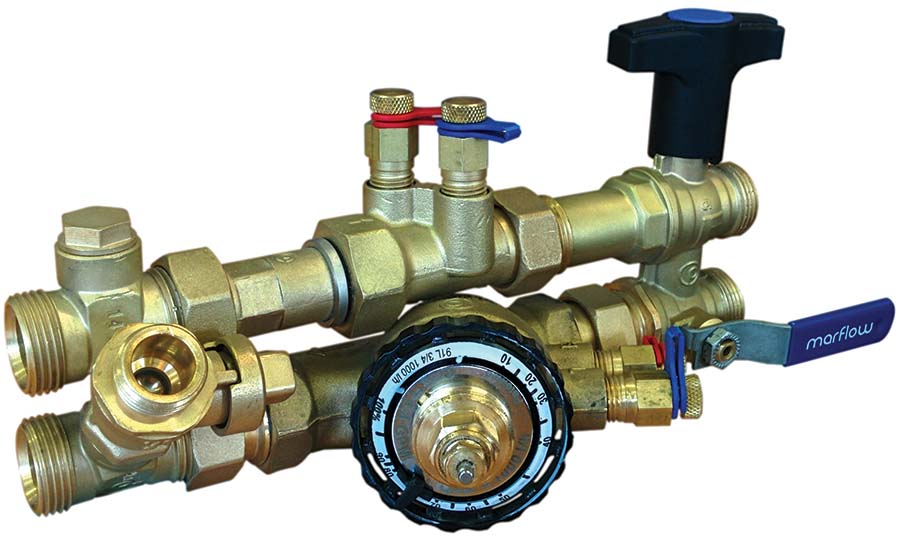 Part of Marflow Hydronics' Prefabricated range, the Xterminator® is a range of engineered terminal unit connection sets which incorporates a suite of valves and fittings to balance and control a fan coil, chilled beam or other hydronic unit. All units are supplied pre-assembled and pre-tested, fully prepared for installation into a fan coil assembly, or separately into a building's pipework system.
The Xterminator valve set is available with centre-to-centre dimensions of either 40mm or 80mm and come in a number of different options to suit numerous applications.
Also available is the Xterminator Lite. This is the next generation 40mm centre assembly that works more ideally in today's buildings and comes as a handy off the shelf solution. After first developing the 40mm centre assembly in 2008, Marflow Hydronics has taken all the great features and benefits of the valve set and then has added brand new elements to the design.