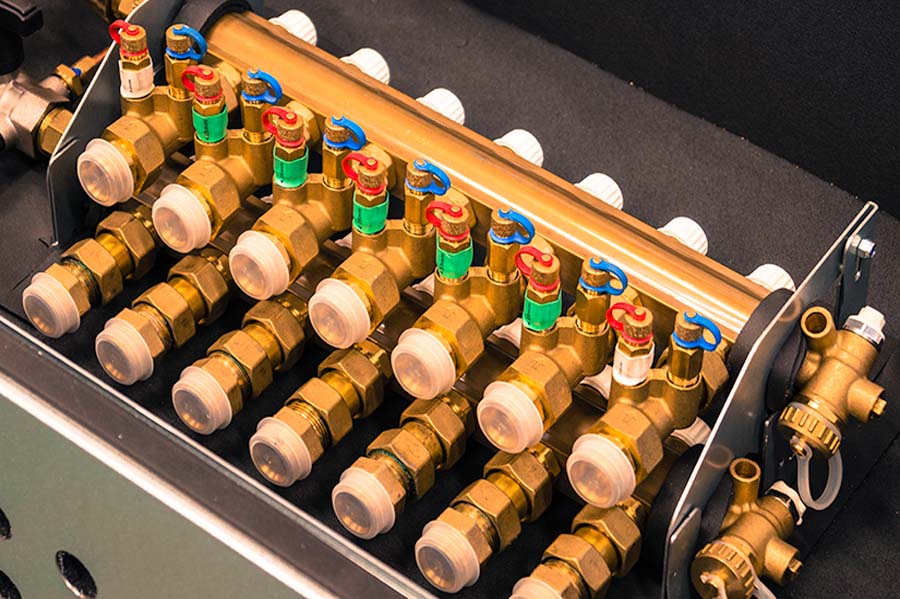 A centrally located, multi terminal manifold unit provides significant benefits when compared with the conventional approach of installing individual valve sets at each terminal unit.
As the Marflow Hydronics Manifold system houses all of the valves required for a group of terminal units in a single, insulated box, then this provides easy and convenient access for the commissioning and maintenance of a number (typically up to six) of chilled beams or fan coil units.
"Inside the box" are all the isolating, manual or automatic balancing valves or pressure independent control valves, strainers and drains you need – everything you require to control the flow to the terminal unit.
As these manifolds are designed to serve up to six terminal units, then significant savings can be made in terms of commissioning time, as it is no longer necessary to visit each individual terminal unit to perform this task. Just visit the one manifold box and all six terminal units can be adjusted.
Currently there are 2 types of multiple valve sets available in the Marflow Hydronics range, manifolds with insulation and manifolds without insulation.