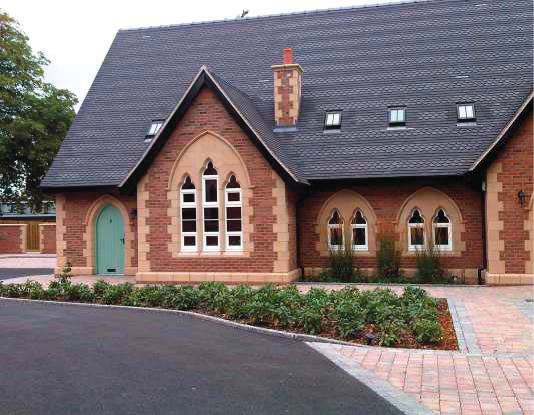 Architectural Cast Stone has for many years, been used as a cost effective alternative to natural stone.
Lignacite, in partnership with Ilam Stone, are now able to offer products in both standard and bespoke finishes. These products have been an important feature of good building design for some time and will enhance any project on which they are used.
All of the stone products are cast in timber, resin or steel moulds.All moulds are constructed to a high degree of accuracy from workshop drawings produced with the latest CAD facilities.
All components are made using a 'semi-dry' process, enabling each item to be immediately remoulded and hand finished. Many individual designs are inspired by classical architecture or more decorative styles. These unusual sizes, intricate or irregular shapes and special colours can, in most cases, be made to suit your particular project.