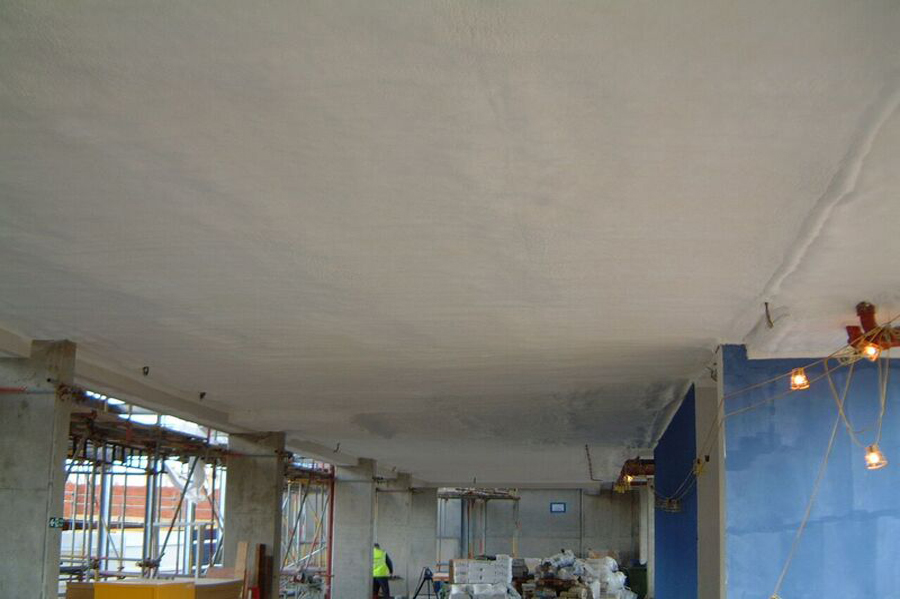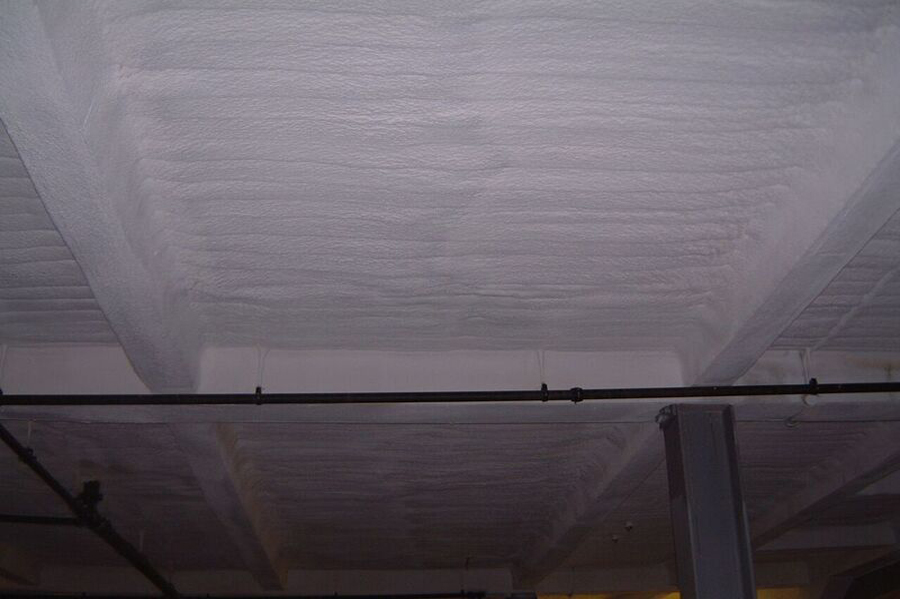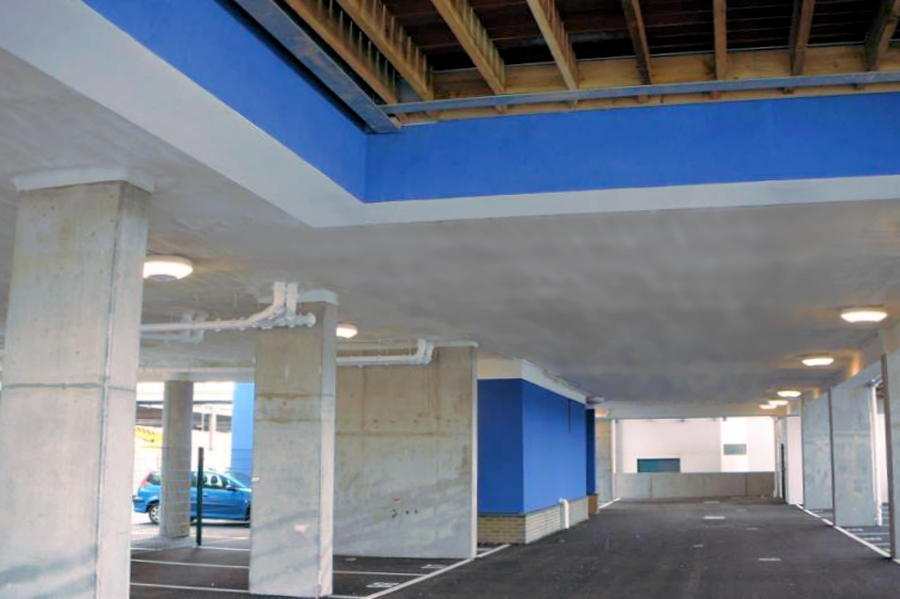 Pirthane® 0 is an insulating system that has Class 0 fire performance. The system consists of a low thermal conductivity insulating foam coated with a one component waterborne intumescent coating.
The system can be used to provide thermal insulation and condensation control on various surfaces including:
The underside of concrete surfaces such as floor slabs and soffits
The interiors of commercial buildings
Internal surfaces of marine vessels
The benefits of using the Pirthane® system are:
Lightweight typically 2.5kg/m² for 0.45 W/m²K U-Value
Its low thermal conductivity value means less head room is lost than with some other insulation materials.
In-situ sprayed insulation excellent for complex surface structures such as irregular shaped soffits and those which are ribbed or waffle shaped.
The excellent adhesive properties means it can withstand high wind speeds and vibration. It can be used on single skin substrates as well.
Zero Ozone Depletion Potential
Low cost maintenance after the work has been completed.
Eliminates unwanted air leakage which can save up to 75% of energy costs
Pirthane® 0 meets various safety standard such as Class 0 as defined in appendix A paragraph 12 of Approved Document B Fire Safety to the Building Regulations 2010. It has a class 1 surface spread of flame when tested to BS476 Part 7 1997.
An example of Pirthane® in action is at Sovereign Quay in Eastbourne. The car park soffit of a luxury harbour side apartment block needed to be insulated to meet building regulations. The exposed marine environment meant traditional mineral fibre sprays or board insulation could not offer the long term thermal efficiency or condensation control that was required. Pirthane® 0 was the answer.The polyurethane foam was sprayed directly to the underside of the concrete soffit and achieved a 0.25 W/m2K u-value. This was followed by the intumescent fire protective coating. The result was a seamless layer of Pirthane® which is permanently adhered to the concrete substrate, guaranteed energy savings and effective condensation control for the life of the building.