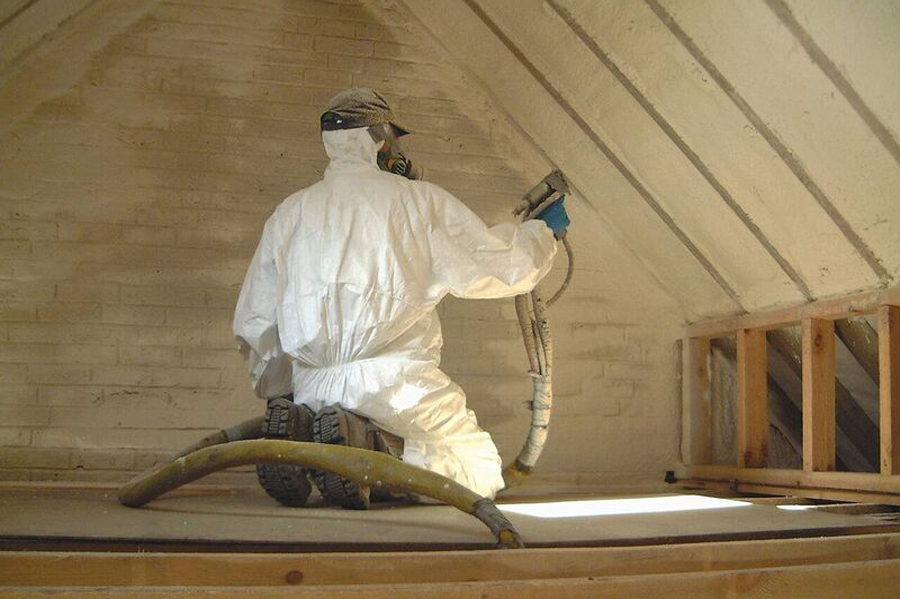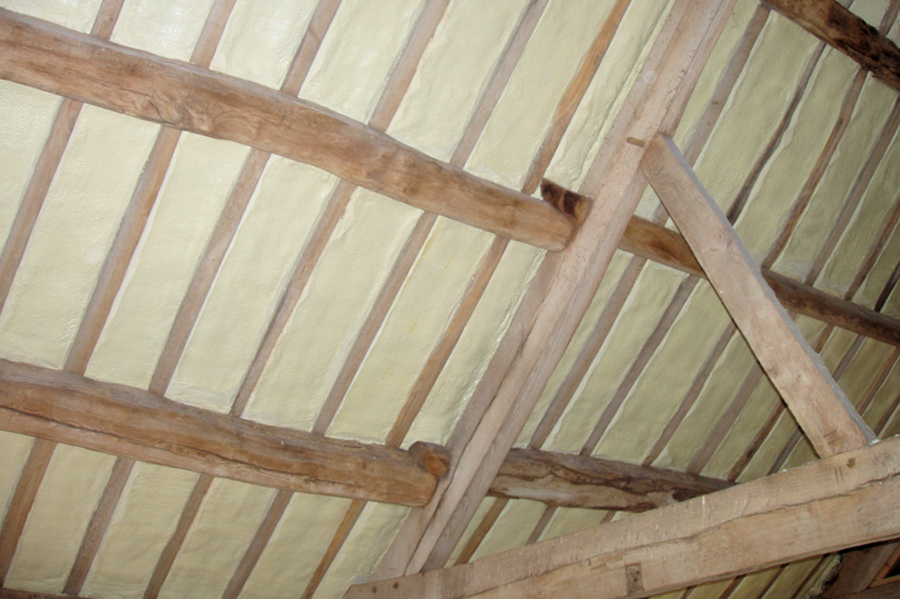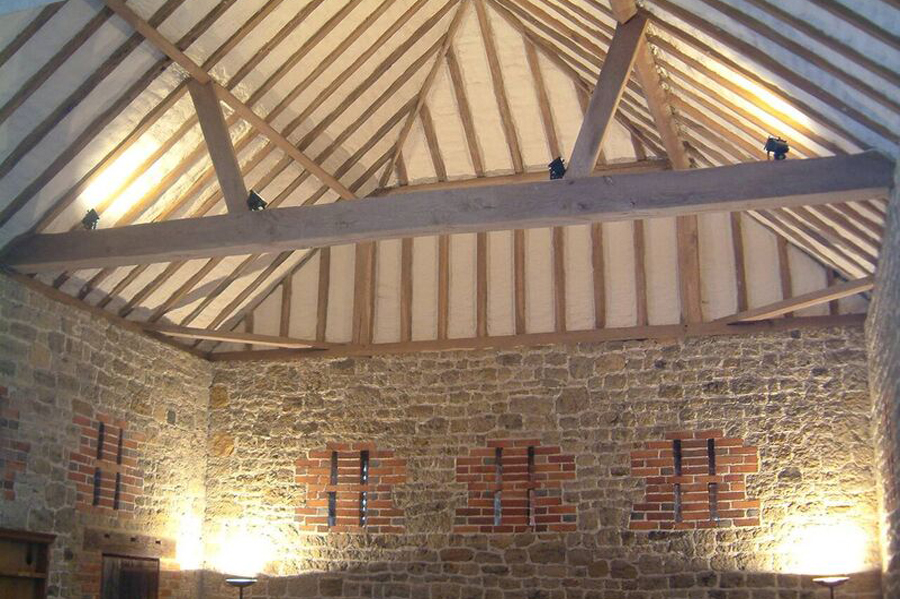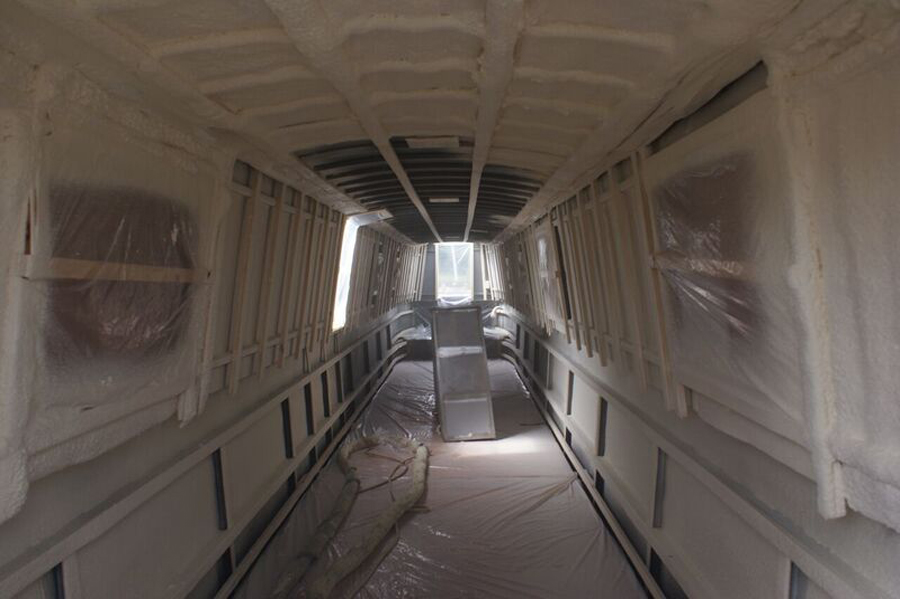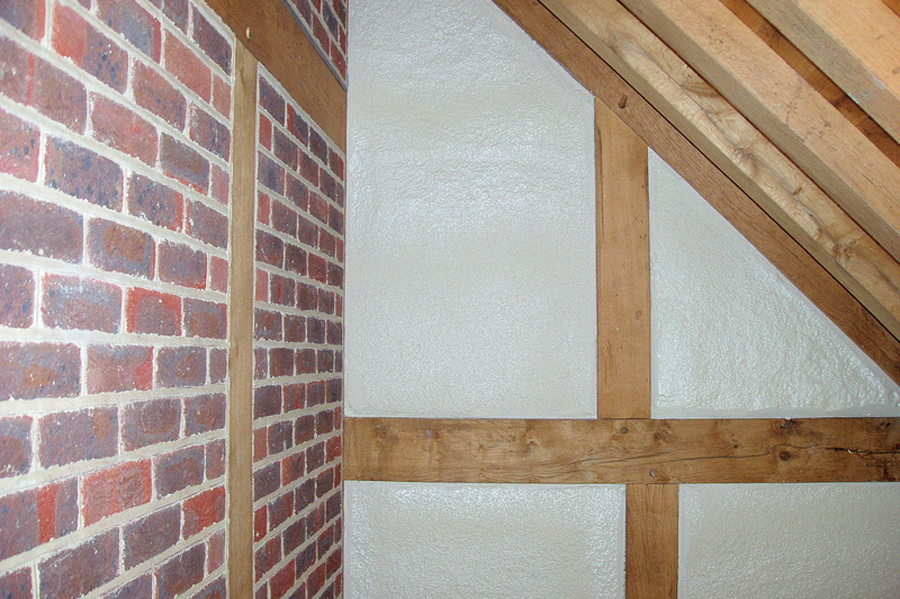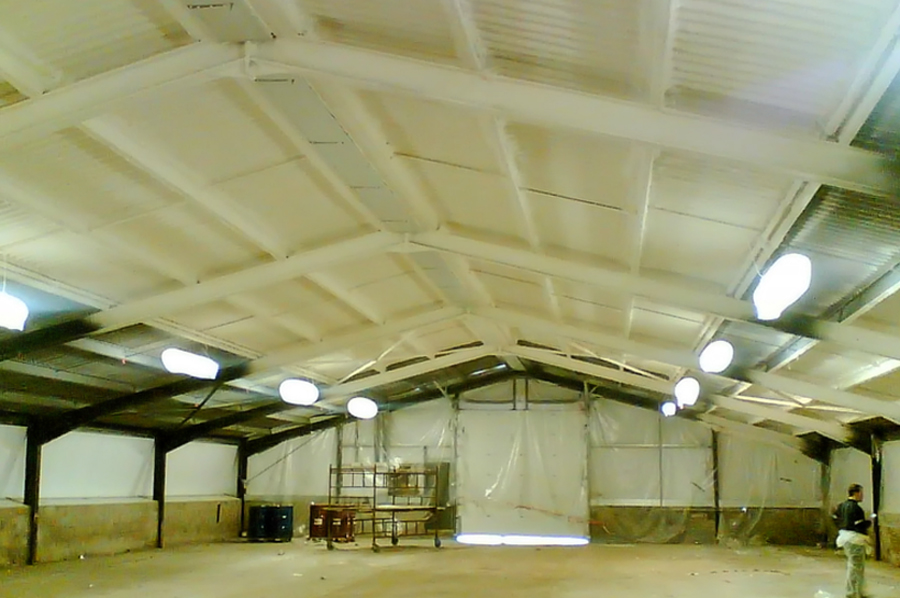 Duratherm ® OS is our BBA approved (Certificate number 10/4771) and LABC accredited (Certificate number EWS645) closed cell spray foam product. Suitable for insulation purposes in a variety of different properties and structures, for roof stabilisation, to reduce air leakage and to overcome issues with slipping tiles and nail fatigue.
Duratherm® OS is suitable for installation in a variety of different structures.The BBA certification relates to its use for insulation in the following ways:
Insulating pitched roofs where there is a membrane or for insulating flat roofs. This is applicable to both new and existing domestic buildings.
Stabilising the condition of pitched roofs where there is no sarking material and overcoming the problem of slipping tiles and slates often associated with nail fatigue. Apart from the applications covered by our BBA certification, Duratherm® OS can also be used for:
• Timber frame walls in domestic and commercial buildings.
• Inner face of solid walls. When studded out off the wall, Duratherm® will fill the gap and prevent any damp bridge.
• Loft conversions.
• Metal and asbestos panels in industrial buildings providing insulation
and preventing condensation as well as asbestos encapsulation.
Duratherm® OS seals all gaps when applied, eliminating air leakage therefore offering more effective insulation and improving the energy rating of the property while offering thermal conductivity values as low as 0.025W/mK.
If you have awkward surfaces that are curved or uneven, our product provides the perfect solution as it is easy to apply and quick to install. Our product can be applied directly onto the substrate as no airgap is required. This can offer particular advantages in loft conversions or where one is constructing a room in roof by offering extra headroom within the building. In addition to its thermal qualities Duratherm® offers very good acoustic qualities, significantly reducing the transmission of airborne sound.
We have a technical support team who are always on hand to answer any queries you have about Duratherm® and a network of approved installers.