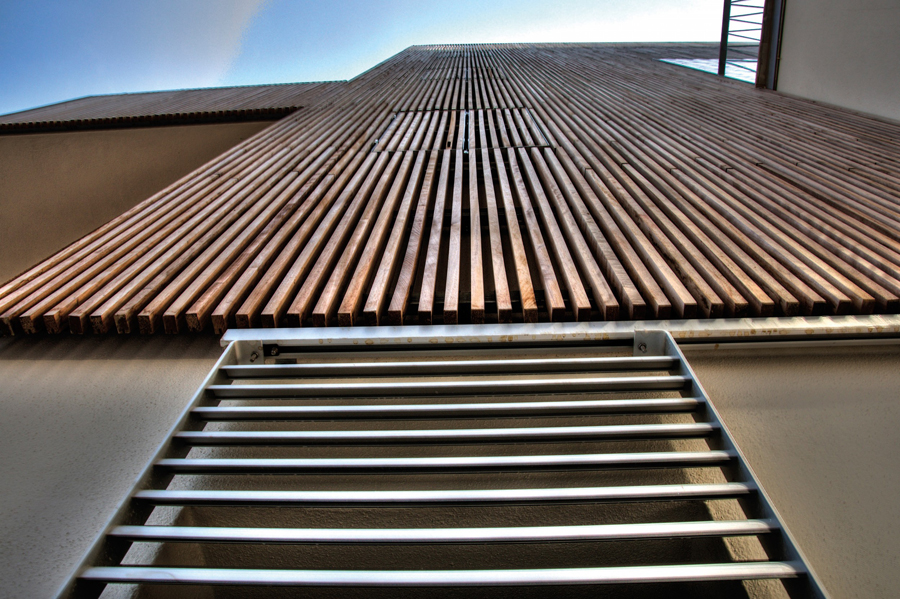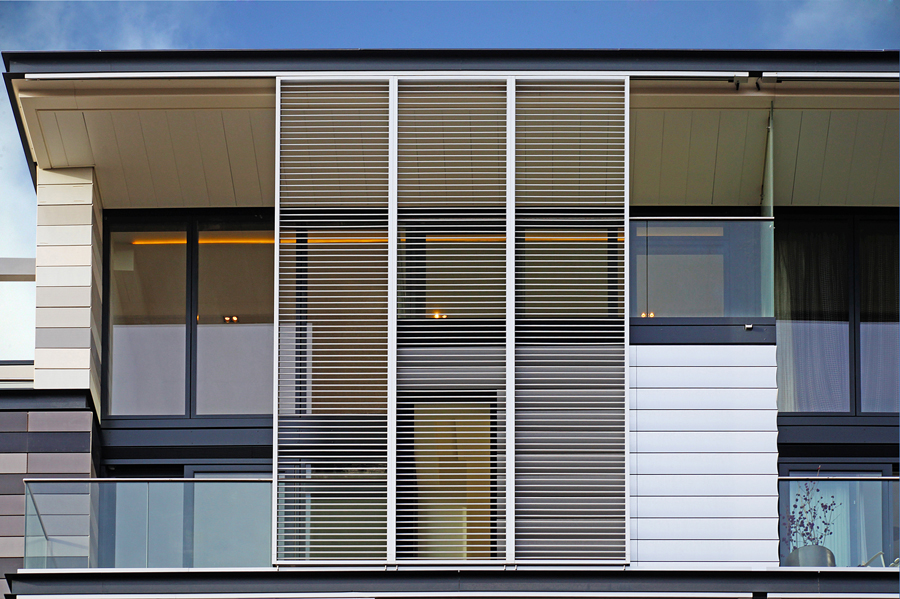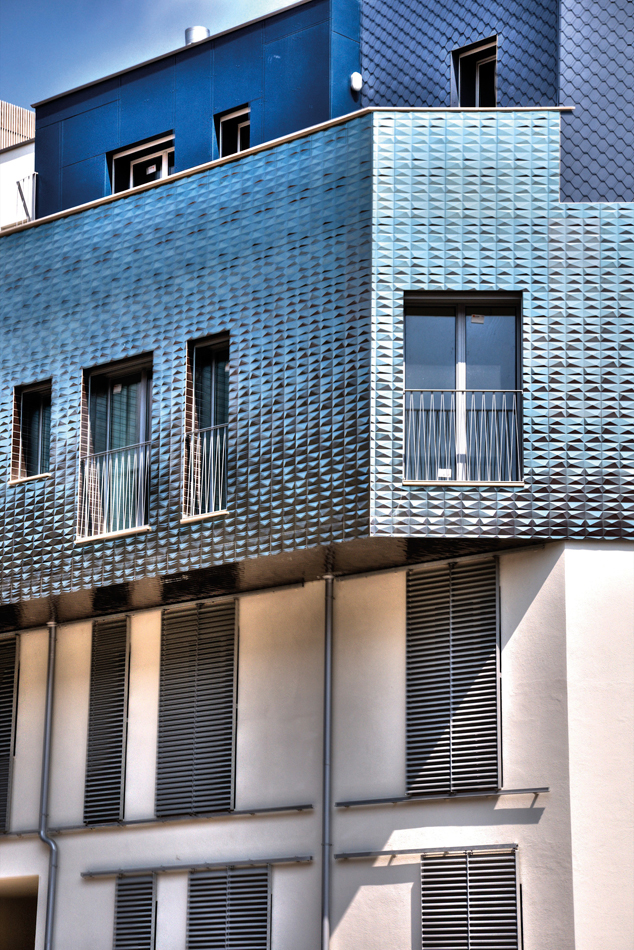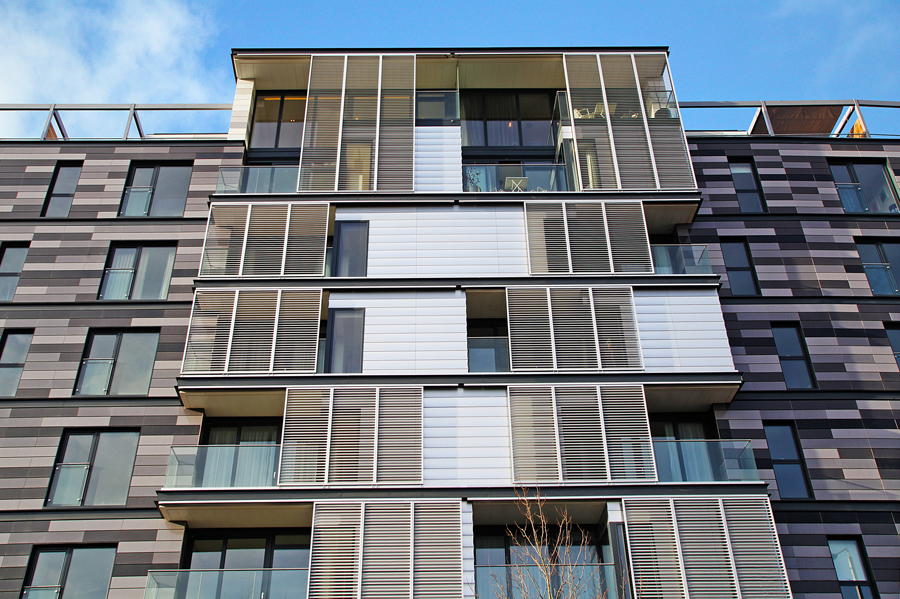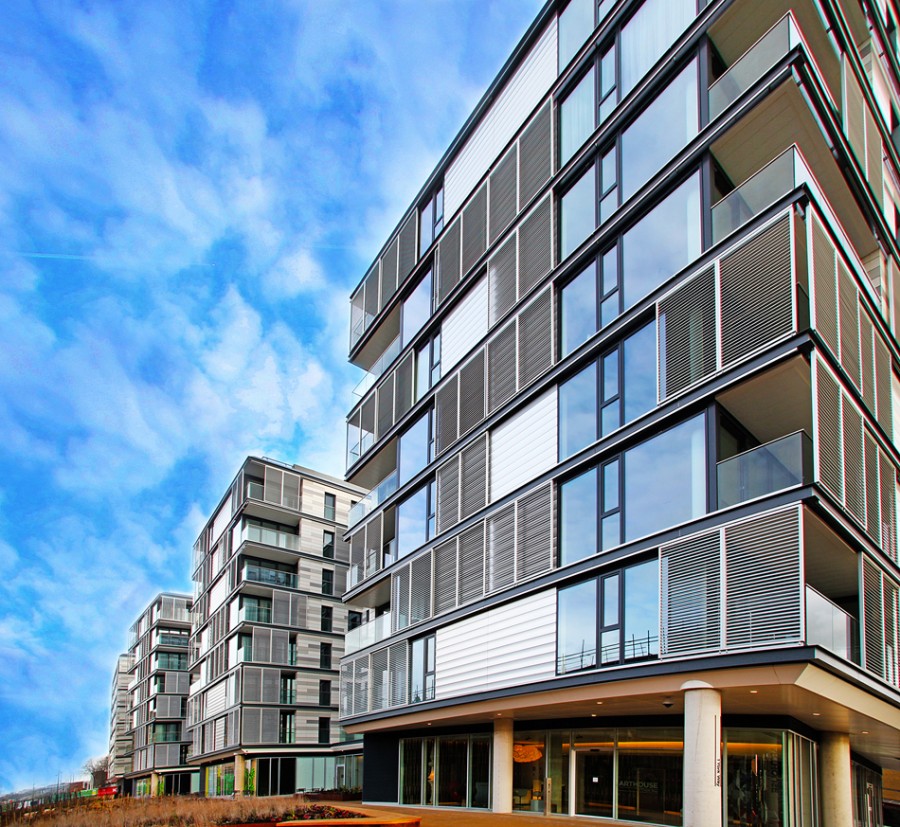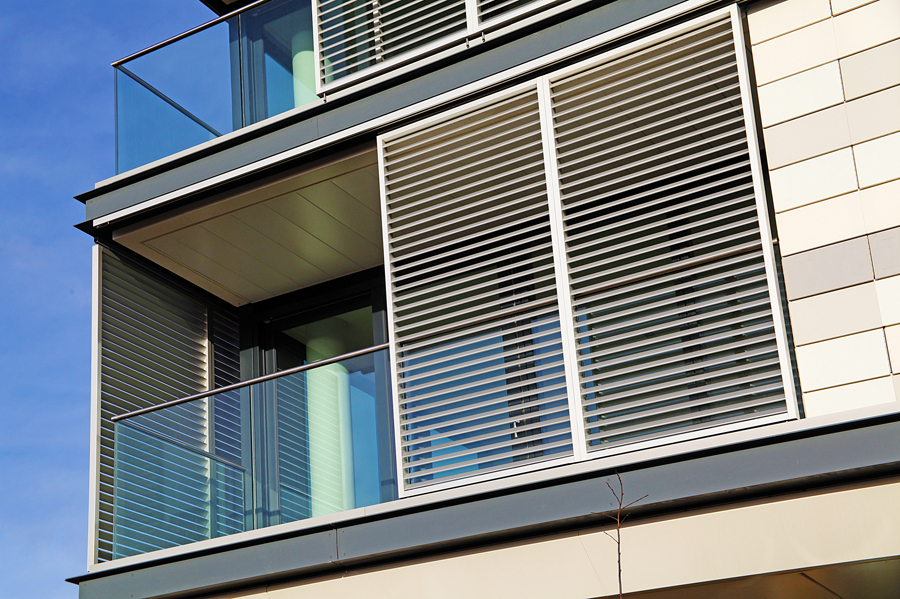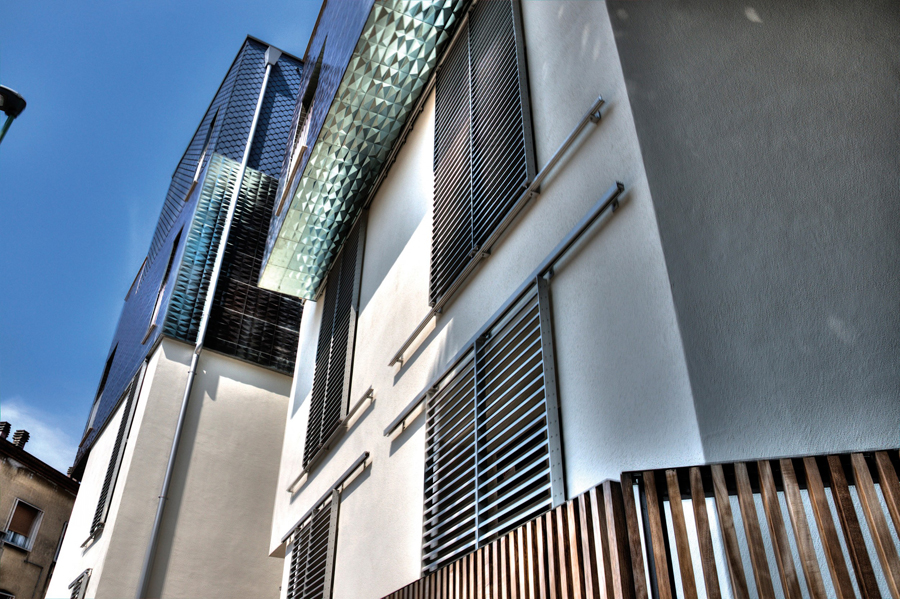 Shutters are a mainstay of traditional construction and were relied upon for their insulation and their appearance. However, with the abundance of glass in modern architecture, proper sun protection and a certain amount of privacy are important to create an internal comfort. Our sliding and custom designed folding shutters provide these elements while creating distinct looks which add to the building's appearance.
Hunter Douglas Sliding Shutters blend style and functionality - inside and out. By providing building exteriors with a futuristic look as well as offering optimal solar effectiveness for maximum internal comfort, Sliding Shutters offer a total building solution.
Customised Shutters create eye catching façade details, allowing for light and heat control while also ensuring privacy. From perforated metal sheet to glass fiber fabric, folding vertically or horizontally, our customised shutters offer maximum design flexibility.