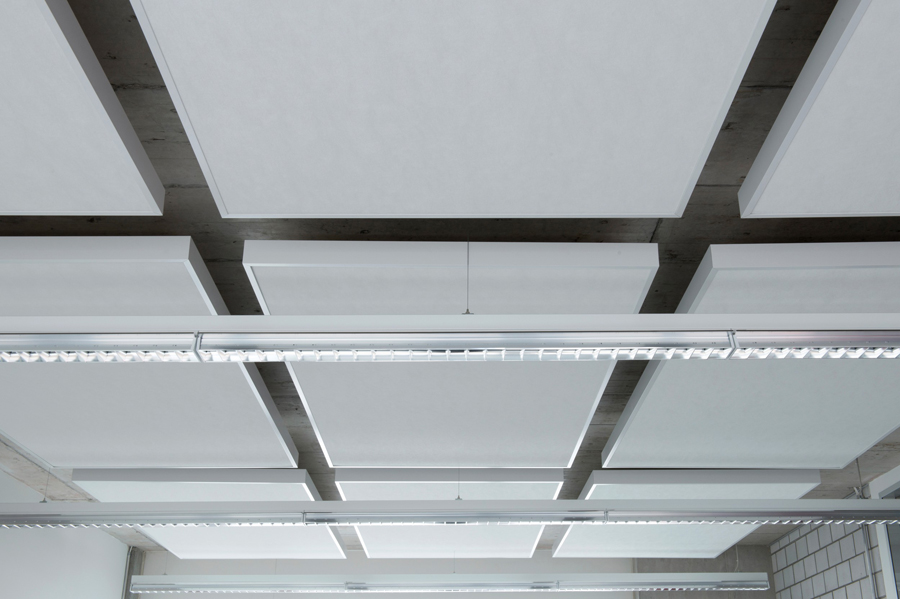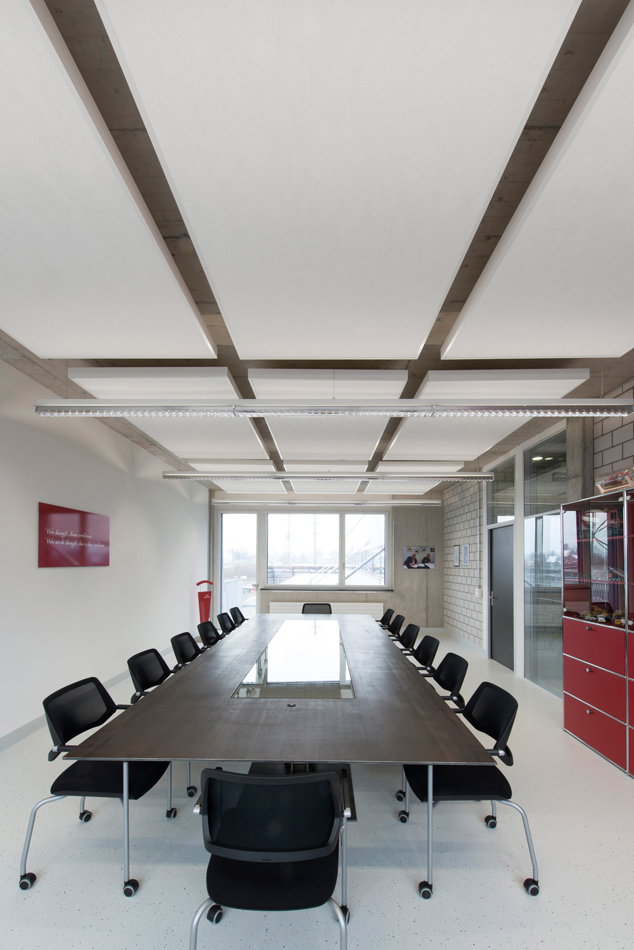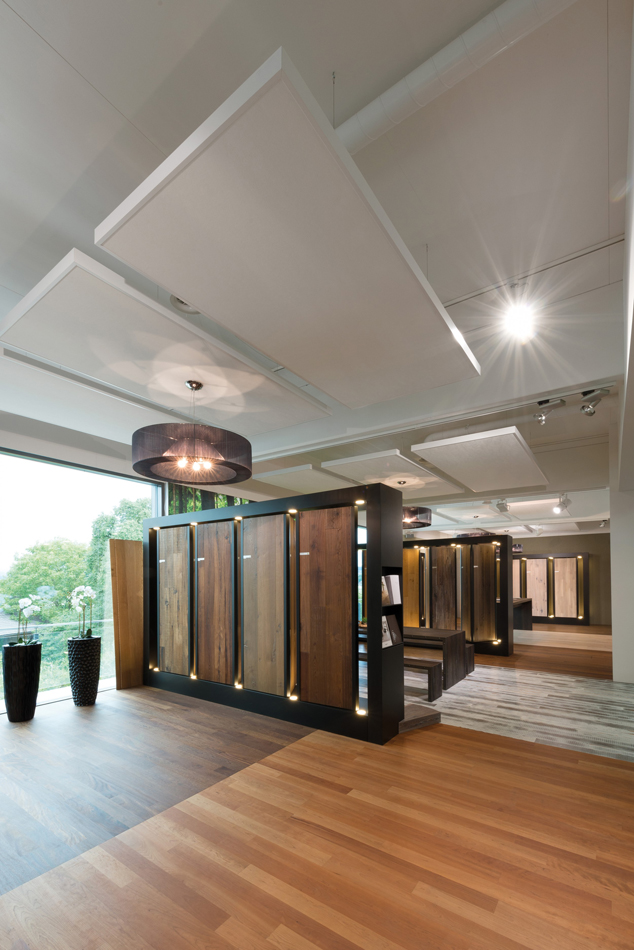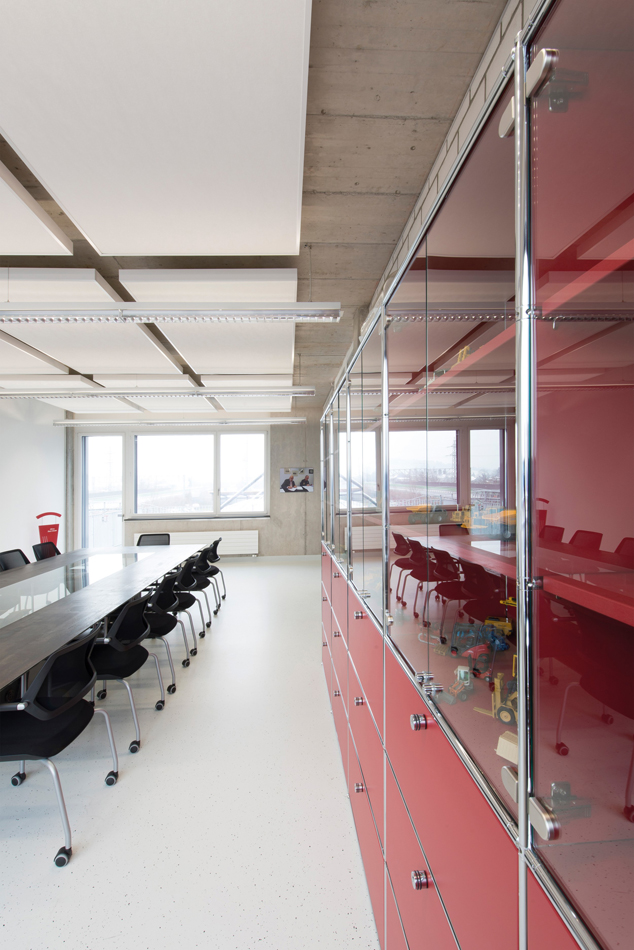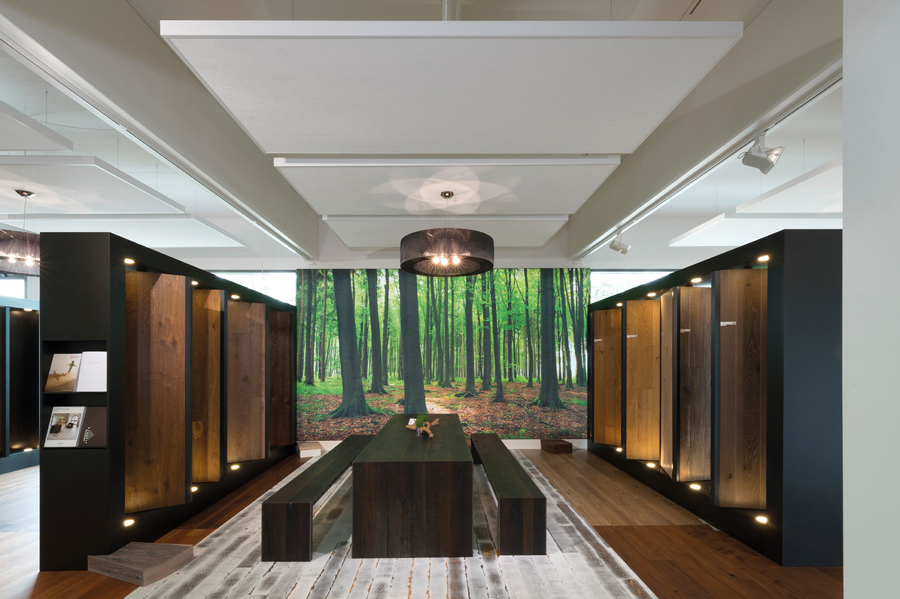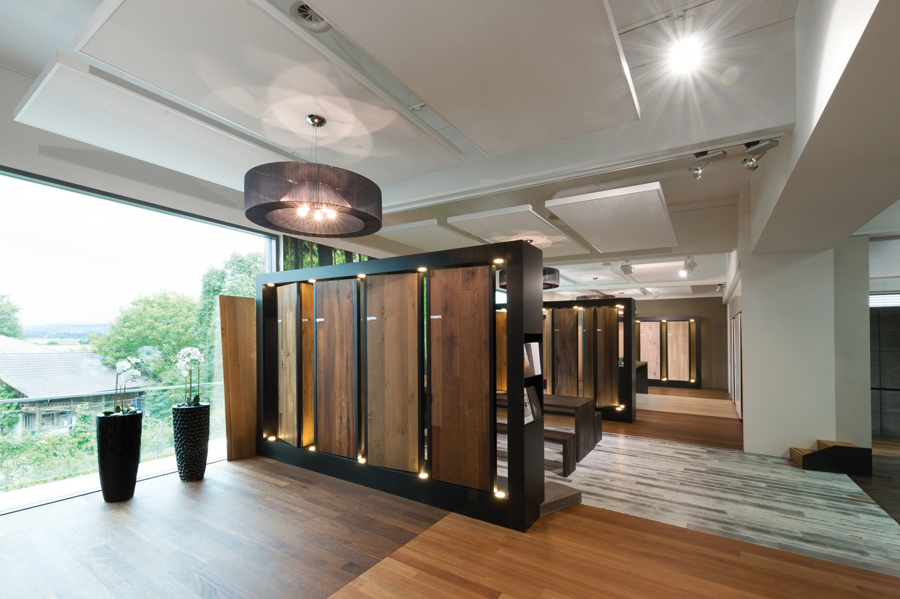 Our ceilings expertise, combined with our leading knowledge of precision textile engineering, led us to create a smooth textile ceiling with large ightweight panels. Techstyle® suspended ceilings establish a clean, monolithic look, while also offering outstanding acoustical performance, easy access to the plenum, easy installation and long-term durability. The honeycomb design and non-woven fabric structure absorb both high and low frequencies at an impressive level. Techstyle® ceilings offer effective noise reduction across the entire spectrum, from 100Hz to 5000Hz.
Swing Down
Techstyle® self-aligning panels provide a consistently narrow 6 mm reveal, which ensures uniformity throughout a space. Panels line up as they should, creating a clean, monolithic look. Techstyle® panels swing down on an integrated clip/hang system, allowing total access to the plenum while also holding tiles securely in place.
Lay-On XL
Techstyle® Lay-On panels are installed on a standard butt cut 24 mm exposed T-grid system, either as a new installation or alternatively using a suitable existing grid in a refurbishment project. Techstyle® Acoustic Ceiling panels are ideal where the concept of creating a clean, practically monolithic ceiling with the minimum amount of visual disturbance from the grid system is desired.