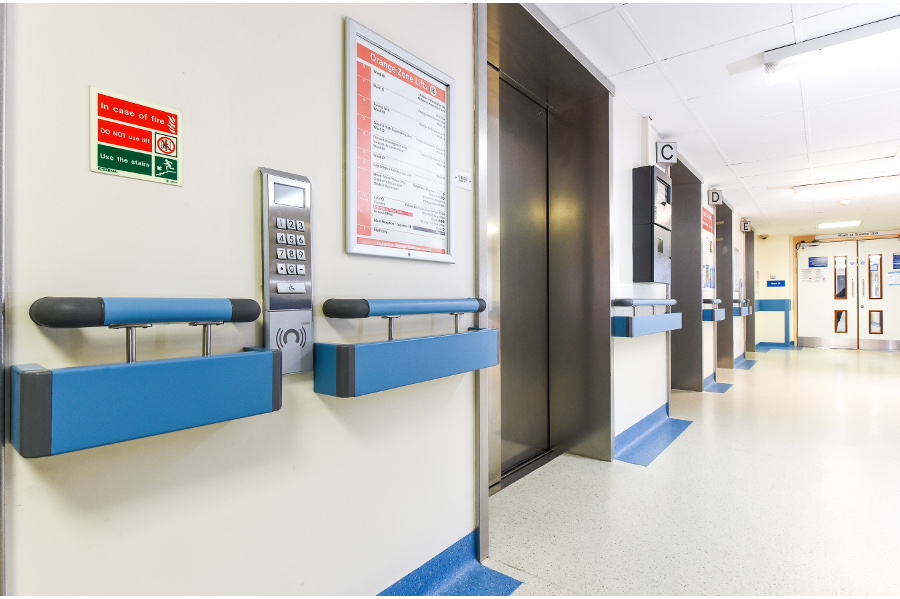 The Yeoman Shield Guardian Twin Handrail is a two part system comprising of the Guardian 50mm dia. Handrail upper most with either the 125mm or 200mm deep protection rail on a solid MDF or Aluminium core connected by a 2 part fixing spacer complete with Stainless Steel posts.
This serviceable twin handrail is perfect for areas where a solid protection rail is required to guard walls from wheeled and motorised trolleys and carts whilst a handrail support is also needed for use by pedestrians.
With the protection rail standing slightly forward of the handrail this product helps to reduce maintenance and repainting costs by eliminating the damage that can be caused to the lower level of walls as well as the upper handrail.