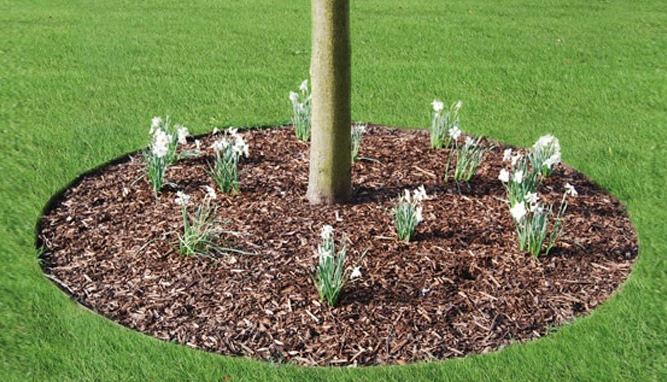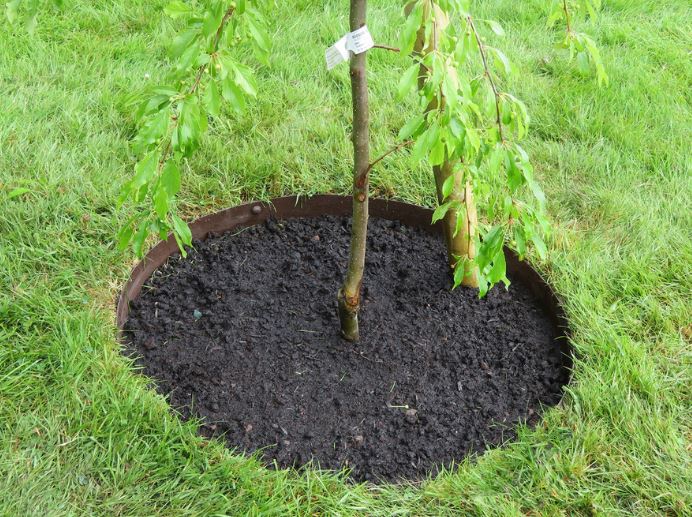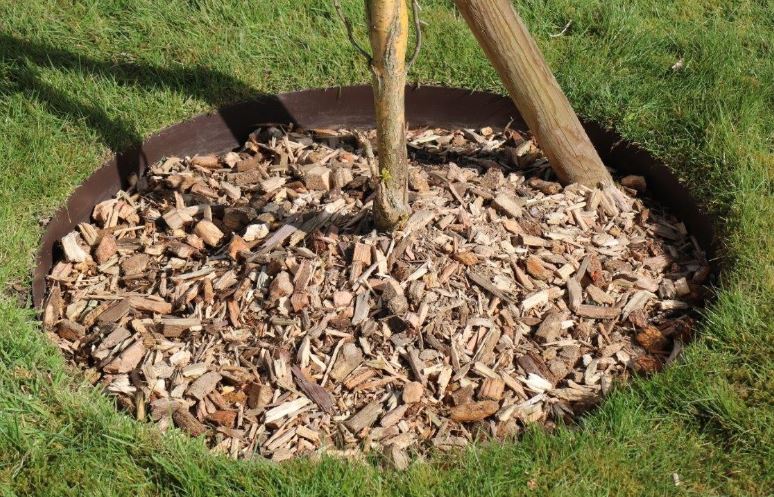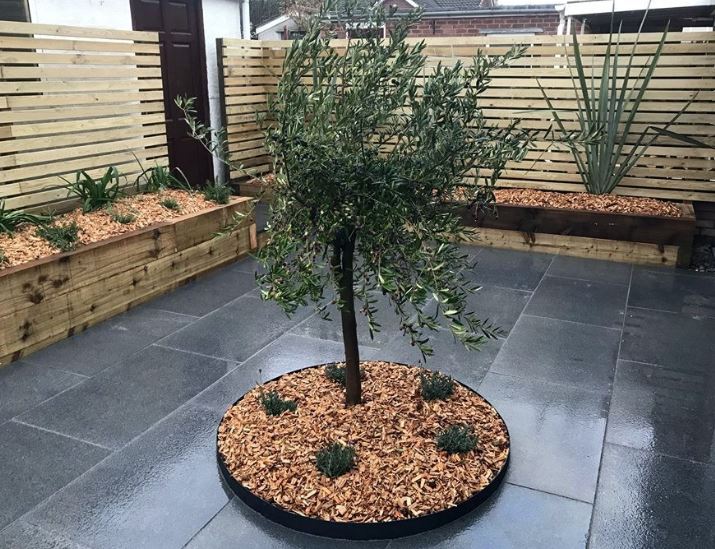 The EverEdge Garden Ring is manufactured in the UK from galvanised and powder coated steel or from Cor-Ten weathering steel.

A ring is made up of either two, three, four or five 1 metre pieces which have been pre-curved to make installation quick and simple. The robust teeth of the rings ensure that, once in the ground, the ring is well secured. The rings can easily take the weight of a ride-on tractor lawnmower.
The EverEdge Garden Ring allows for a perfect circular border to be installed around tress, shrubs and flowerbeds. This border is especially useful to protect young trees and shrubs from the everyday rigours of garden maintenance including mowing and strimming.

The Garden Rings are joined by two simple coach bolts at each intersection ensuring that the rings have no chance of coming apart in the ground.