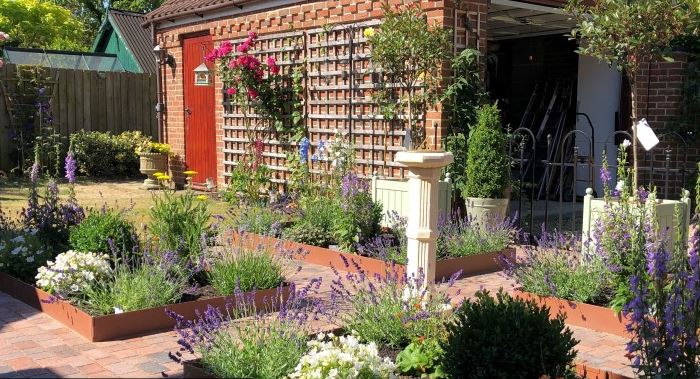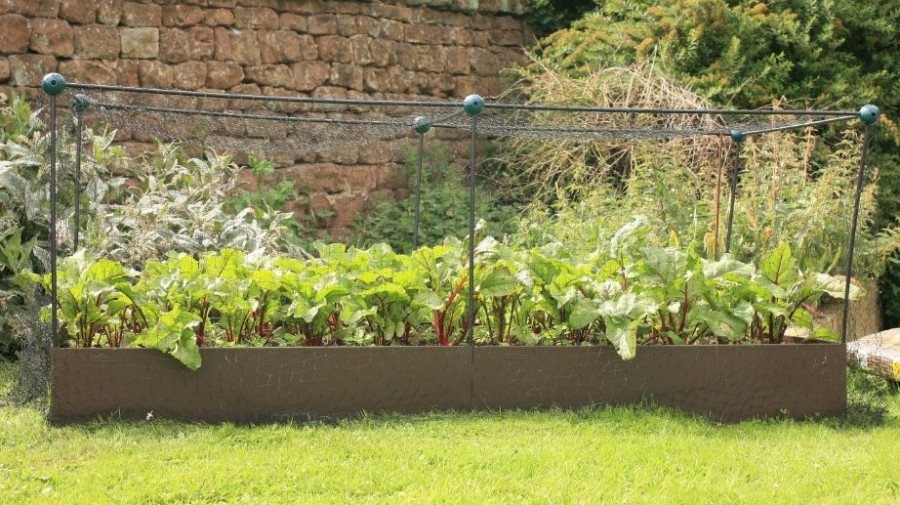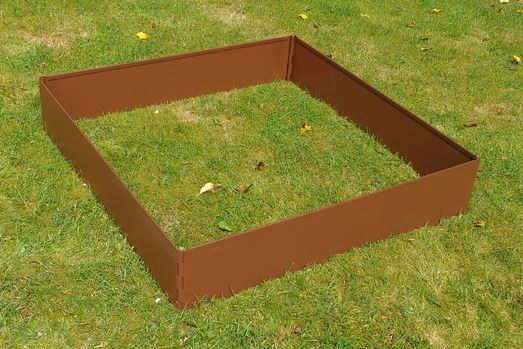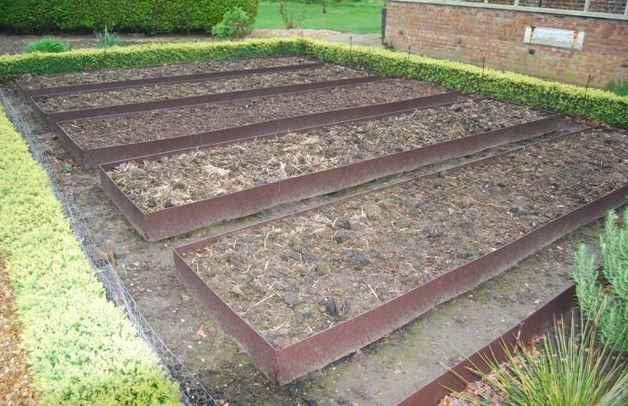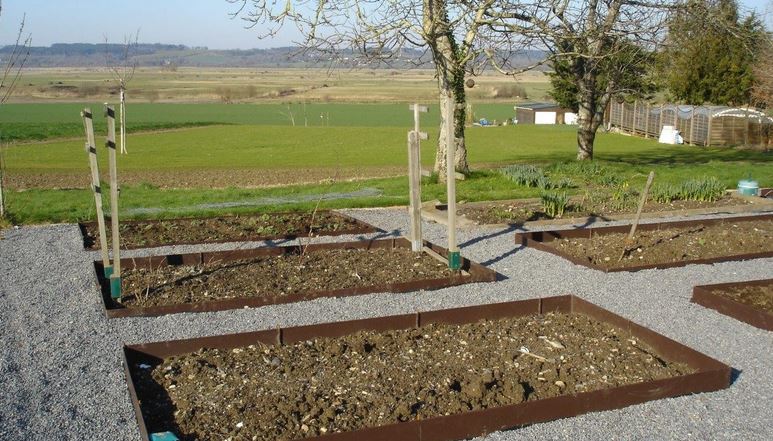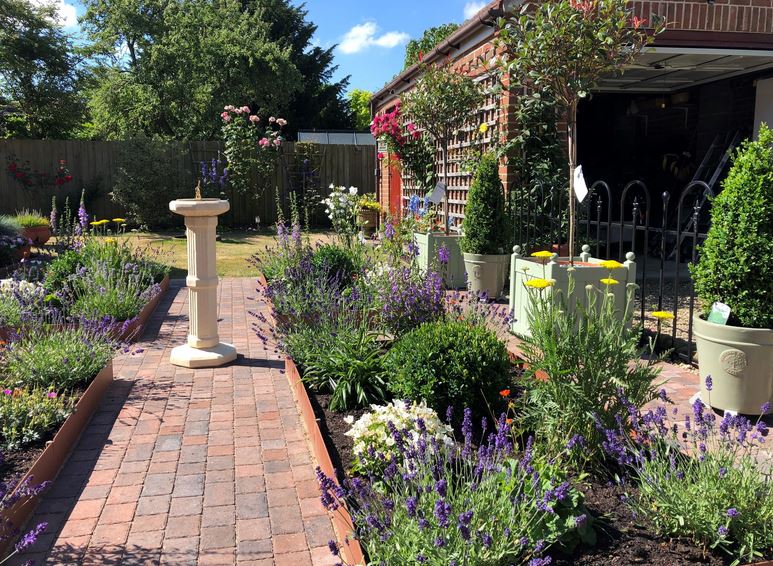 Raised beds are an excellent way to prevent soil compaction, to provide excellent drainage and to help keep pathway weeds from gaining a foothold in growing soil.
PLEASE NOTE: THE COLOUR OF OUR EASYBED HAS CHANGED FROM A DARK BROWN TO A MUCH LIGHTER BROWN. WE ARE CALLING THIS NEW COLOUR 'RUSTIC BROWN'. A COMPARISON PHOTO CAN BE SEEN ON THE RIGHT HAND SIDE OF THIS PAGE. WHEN YOU PLACE AN ORDER ONLINE, IT WILL BE FOR THE NEW COLOUR.

They also allow growers to introduce different soil types to their gardens meaning a whole host of new and exciting fruits and vegetables can be grown.

EverEdge EasyBed raised bed kits are 200mm high and made from 2mm thick galvanised steel which is powder coated for long life.
They are simple to assemble and can be used to create a huge variety of shaped raised beds.
They can also be used with a netting frame to help protect your plants (netting not included)
Please note that the parts overlap slightly so that, once connected, each 1 metre long piece forms a 950mm edge. So, for example, a 1m square bed will give you a 95cm square bedding area.
The EverEdge EasyBed is perfect for growing:
Soft Fruits
Vegetables
Herbaceous Perennials
Alpines
Small Trees & Shrubs
Ericaceous Plants
Ordering

EasyBed kits come in a variety of sizes - please choose the size
you are looking for from the options below and select Add to Basket to
purchase.