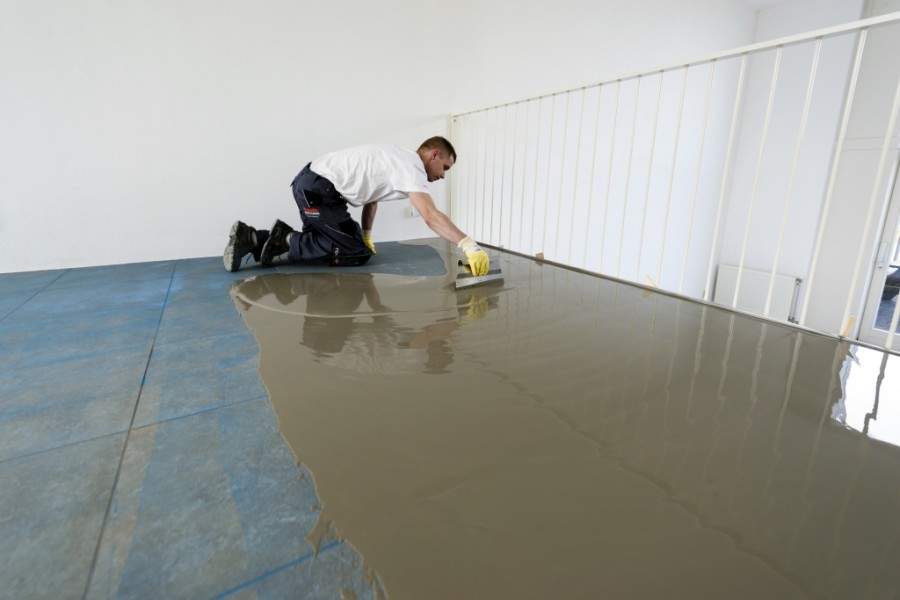 From homes to offices, schools to healthcare facilities, a new range of cementitious self levelling compounds and primers available from Sika, leaders in the development of innovative flooring systems, are designed to meet an almost unlimited combination of substrate requirements and create a perfectly flat finish each and every time.

No matter what the material is below or whatever the finish you require on top, the new portfolio of self levelling compounds and primers are easy to apply, quick drying and have very low shrinkage, ready for a huge range of floor coverings.
Sika's Cementitious Level products including -100, -200, -300, -300 Rapid and -400 Level offerings are all one part, polymer modified, pumpable self levelling fast hardening cementitous compounds used for the levelling and smoothing of interior floors, primarily commercial, residential and domestic properties.
Sarah James, Marketing Manager, Flooring, at Sika, said: "Our new cementitious range is fast-drying, easy to apply and offers exceptional levelling properties, even for very thin layers. Used in conjunction with other products within Sika's Flooring Range, it further enables Sika to provide an even more versatile total floor solution to meet the client's requirements."
Sika's Cementitious Level products form part of the complete Sika Secure system, covered by one single guarantee. The Sika range utilises the best available technologies, including liquid applied soft resin flooring systems, SikaFloor epoxy and polyurethane systems, PU mortars of the PurCem range and the seamless Sika ComfortFloor for commercial and public building areas, all setting industry standards for quality and durability.
In providing a one-stop-shop, total flooring solution, Sika has not only ensured the efficient on site installation and creation of a quality floor finish, it has enabled easier specification, project management and works scheduling.
For further information on Sika's range of products visit www.sika.co.uk or for general enquiries including technical, on or off site support, please call +44 (0) 1707 394444.
For more information about Sika's wide range of flooring solutions visit https://gbr.sika.com/en/sika-flooring/industrial-and-commercial-flooring.html