As part of its ongoing commitment to improving the nation's indoor air quality, Xpelair has launched Natural Air 180 – a new Mechanical Ventilation with Heat Recovery Unit (MVHR) which truly raises the bar in innovative domestic ventilation.
The Natural Air 180 offers an easy, efficient and incredibly flexible approach to whole house ventilation. Purpose-designed for consistent performance, the unit continuously extracts stale air and moisture from dwelling wet rooms while resupplying habitable rooms with filtered air, transferring heat from the internal air during the process.
With the use of ultra-fine G3 filters, the result is significantly improved indoor air quality and the elimination of condensation and odours – all while saving on energy.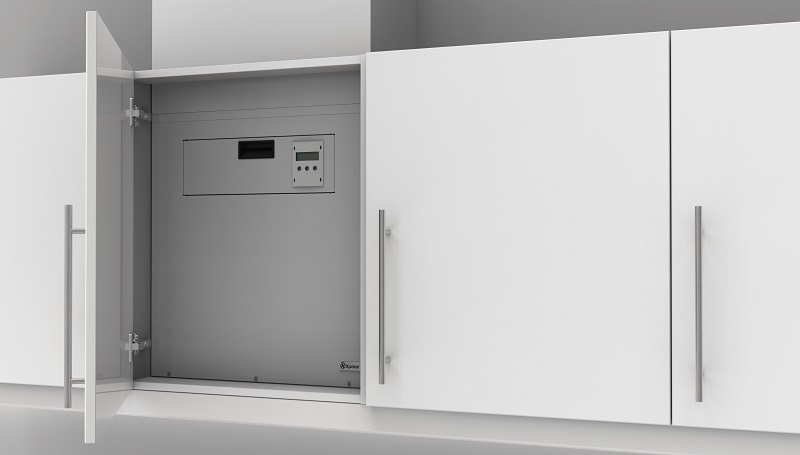 More so, the Natural Air 180 ensures a consistent performance whatever the weather. A 100% summer bypass mechanism and clever winter defrost functions ensure homeowners will enjoy a comfortable temperature, avoiding draughts or cold spots, all year long.
What really differentiates the Natural Air 180, however, is its unrivalled level of flexibility. From NOX filtration for optimised safety through to PIR sensor activity for enhanced efficiency and cold-climate pre-heating, each unit can be customised with an extensive range of Xpelair add-ons and integrations in line with each unique user requirement.
Ease of installation is another major benefit. The unit comes in two lightweight sections for hassle-free handling. Also, easy front access means maintenance can be done easily within a few minutes.
Lee Stones, Category Manager for Xpelair, said: "Amid stringent Building Regulations, a growing emphasis on SAP and increasingly air tight dwellings, we are seeing a definitive market shift from traditional individual ventilation products to more efficient whole house MVHR systems.
"With this in mind, our Xpelair Natural Air 180 has been designed as the 'MVHR product of choice'. Not only does it give more built-in flexibility for customisation to meet non-standard situations, but its compact design and suitability for whole-house ventilation means it is ideal for virtually all small domestic builds."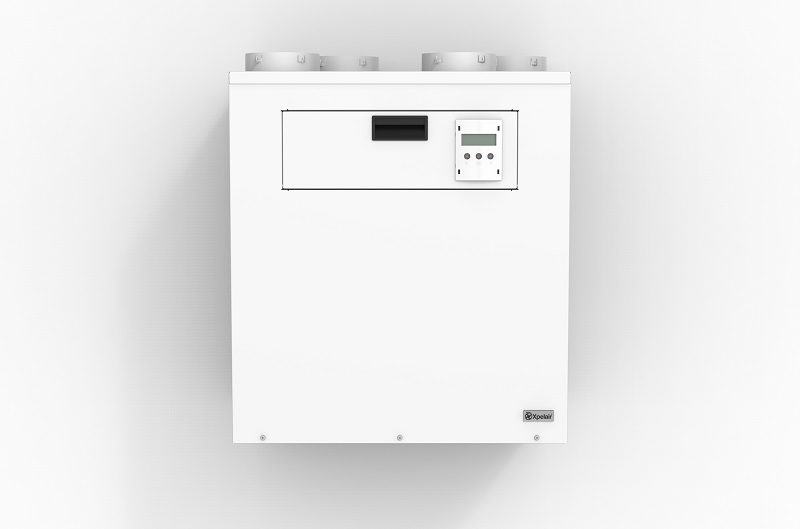 The Natural Air 180 system features Xpelair's Ghost Air Movement technology to deliver near-silent running, ideal when wanting to minimise disruption to the family. It also boasts Xpelair's Intelligent Adaptiflow Sensing for Guaranteed Installed Performance through constant volume technology, and an active humidistat to protect against sudden increases in humidity.
He adds: "With benefits that include improved air quality, energy cost savings and even a reduced need for home improvement through the reduction of mould caused by condensation, the appeal of MVHR is only going to grow. Therefore, we'd urge all specifiers who aren't already doing so to add MVHR systems to their offering to ensure they are best placed for future developments."
The Natural Air 108 MVHR system boasts a compact size of just 552mm x 609mm x 285xx (WxHxD) and comes complete with a two year warranty.