A recently completed social housing project for Lambeth Council at Akerman Road in south London includes three new Passivhaus certified terrace houses, and six highly energy efficient retrofitted flats within a locally listed building. The construction solutions and details were carried out by the 15-40 Architecture Collective.

Ensuring vapour open construction was a priority. Highly insulated houses must consider moisture management, with moisture damage being the greatest risk factor to the building fabric. The new-build terraces were constructed using the PH15 Timber Frame System from Passivhaus Homes, which offers a natural insulation solution to Passivhaus projects, thus ensuring the building can 'breathe' allowing moisture to escape externally through the structure.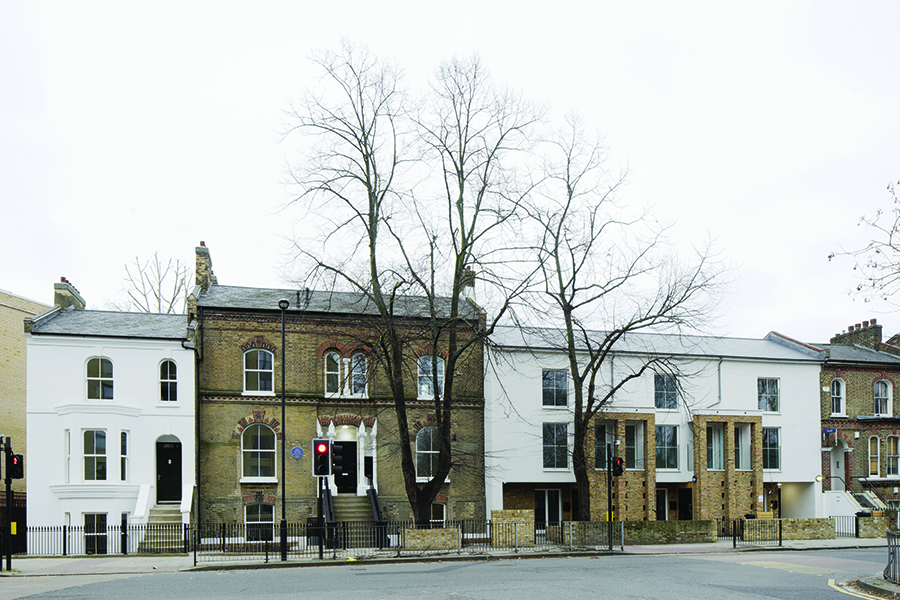 Products used with the
PH15 System
enable water vapour to escape externally – including
Lime Green's Warmshell render system
, which was applied directly to external wood fibre insulating boards. Lime Green renders are highly breathable and elastic, with low water absorption, which means they will provide a very durable finish and importantly have far less embodied energy than other render systems.

Lime Green Products offer approved installers to ensure their lime based products are applied correctly on site, important given that this is a natural product. Lime Green also provide excellent technical support and training and a wide variety of colours and finishes are possible.

The PH15 System is a part offsite solution developed specifically for Passivhaus standard levels of energy efficiency. The PH15 frame elements are all pre-cut offsite and individually coded - like a meccano set, rather than fully panellised. This is both an economic solution and avoids the need for heavy lifting equipment. The system can be delivered where there are limited or difficult access conditions. The PH15 shell relies on standard UK carpentry skills and equipment only, supported by onsite training and a technical help line. By specifying a system approach like PH15, client risks are minimised. Construction details are tried and tested and simplified construction solutions avoid cost escalation on site. Part offsite construction methodology reduces onsite labour significantly.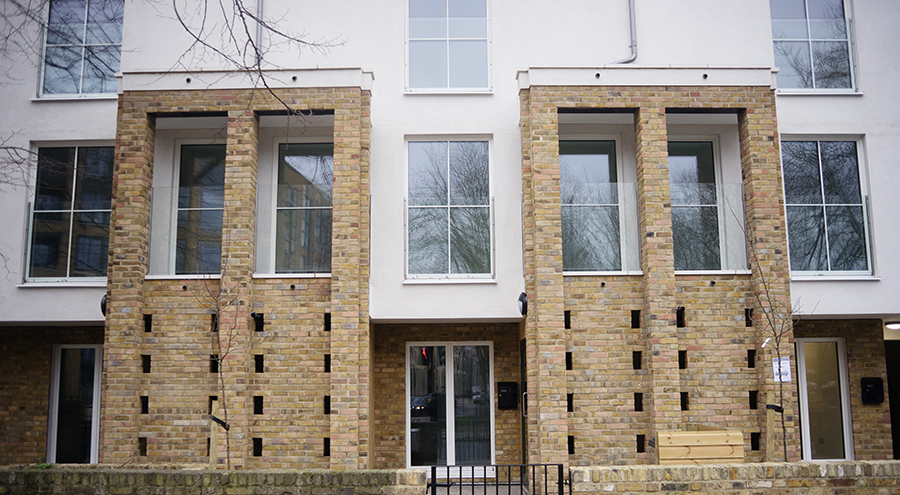 Lime Green Products
also manufacture a range of
natural lime renders
and
insulation solutions
for retrofit projects where moisture management is particularly critical. Their
Warmshell internal insulation system
addresses the common problems of damp and condensation, whilst also addressing heat loss and contributing to a healthier indoor environment.

The Passivhaus units at Akerman Road boast a predicted space heating demand of 9.1 kWh/m²a. Airtightness test results: 0.34, 0.39 and 0.4 ach@50Pa. U-values of roof 0.108 W/m²K, walls 0.105 W/m²K, floor 0.106 W/m²K.

To learn more about the PH15 Timber Frame System visit www.phhomes.co.uk and for the Warmshell insulation and render systems go to www.warmshellinsulation.co.uk