Situated in a busy location in the Tower Hamlets area of London, the Central Foundation Girls' School now benefits from a TORMAX automatic entrance system, designed in conjunction with S&D Contracting Services Ltd.With a contemporary aluminium profile, the two glass swing doors are powered by technologically advanced TORMAX iMotion 1201 drives.Delivering improved security, the new doors allows reception staff to safely control visitors into the school, with teachers having swipe card access.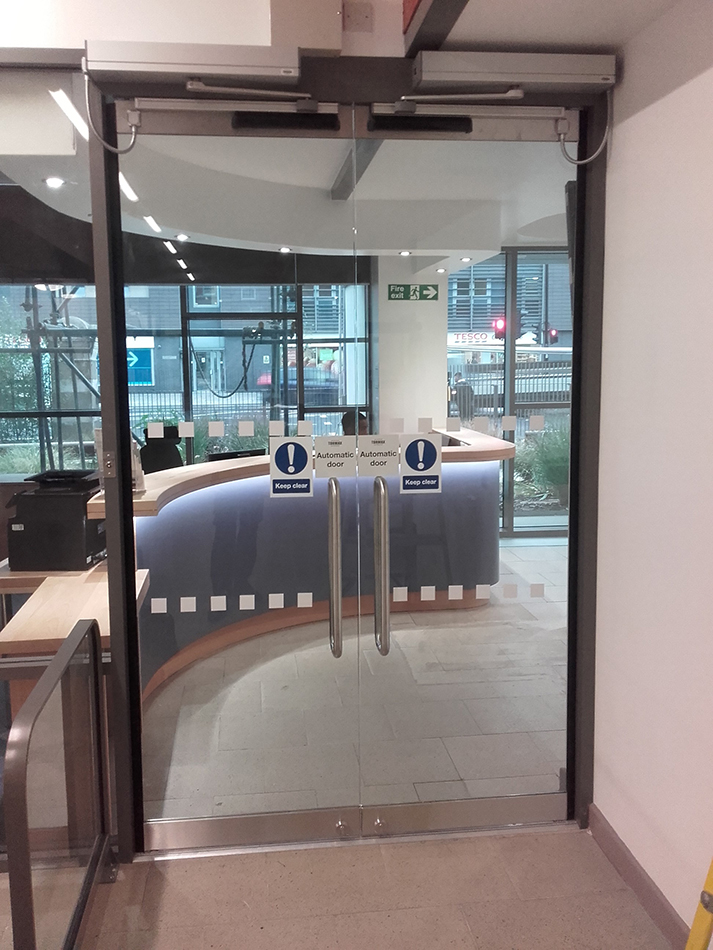 With over 1,500 pupils the Central Foundation Girls' School is a large, oversubscribed, and inclusive 11-18 secondary school in the heart of London.The swing doors are situated in an extension to the school that was completed a few years ago and deliver improved access that complies fully with DDA and security requirements.
"The new internal access system meets all the schools demands," confirms Michael McEllaney of S&D Contracting."It not only looks aesthetically smart but offers the functionality the client needed for this multi-use entrance."
With an installation height of just 85mm and a length of 640mm, the TORMAX 1201 operator is sufficiently compact to make installation possible in most locations.Housed in an anodized aluminium casing, it is a discreet and unobtrusive solution.
As with all TORMAX automatic door drives, the 1201 deliver outstanding reliability in the long-term with minimum requirements for routine maintenance. Whisper-quiet operation is assured thanks to the precision engineered, high-torque motor developed at the TORMAX HQ in Switzerland.
Allowing the school to minimise energy requirements and to precisely match door operation to user requirements, the TORMAX 1201 operator has a number of different settings.In addition to Full Power mode, the swing door can be set to Power Assist mode which helps users open the door manually or Low Energy mode which to limits power and speed and is useful for periods of relatively low traffic.
As the 1201 door drive is modular by design, as requirements at the school change over time, the entrance can easily be upgraded with additional functions, such as the Multi Door Module that allows communication between multiple drives and also links to building management systems.