Construction output fell more steeply than previously estimated in the three months through September, driven by a drop in commercial work and housing repairs.
The latest data from the Office for National Statistics show a second consecutive quarter of declining activity in the sector.
It suggests that uncertainty about post-Brexit trade arrangements is affecting companies' long-term investment decisions, while accelerating inflation is squeezing consumers, making them pare back non-essential spending.
The industry's output fell by 0.9% on the quarter in the July-September period, the largest quarterly decline in five years, the ONS said. The decline in the industry, which accounts for some 6% of the UK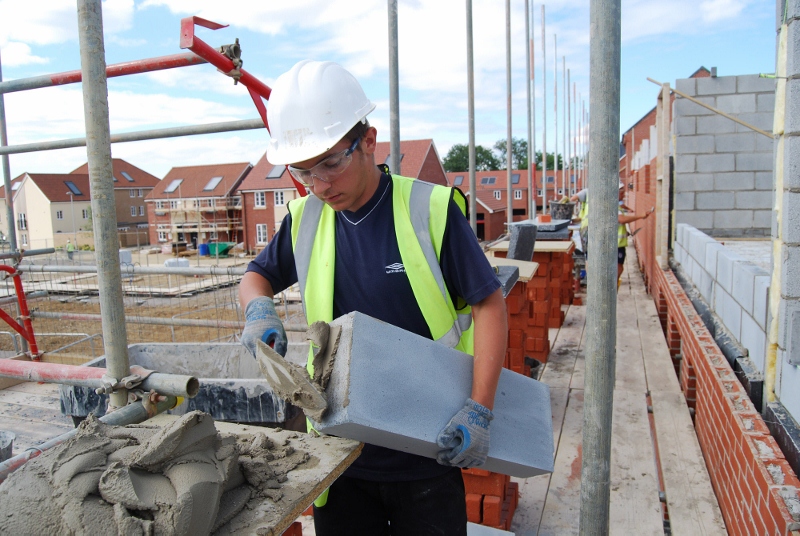 economy, was previously estimated at 0.7%.
Rebecca Larkin, Senior Economist at the Construction Products Association, said that at a headline level, the new data shouts "construction recession", which she says is marked by two consecutive quarters of falling output. However, output remains at relatively high levels – 1.1% higher than a year ago and 7.1% higher than 2015 Q3.
"There is also a clear variation in performance by sector, as highlighted in the CPA's forecasts," she added.
"Private housing output rose 1.8% to a record high during the quarter, with demand and confidence sustained by the Help to Buy equity loan. The £10 billion extra funding for the policy announced last month will maintain impetus in house building, with greater certainty over affordable rent-setting also supporting building by housing associations.
"Nevertheless, areas of weakness include private commercial, where new orders have fallen for three quarters and signal a lack of offices and retail projects to replace those now coming to an end. This is echoed in the public non-housing sector, which is suffering from lower volumes of work on schools and a dearth of new large hospitals projects."
Separately, new figures showed a widening of the U.K. trade deficit in goods in the third quarter, a sign that a hoped-for post-Brexit vote rebalancing of the economy away from consumption and toward trade has yet to materialize.
Britain imported GBP9.5 billion ($12.5 billion) in goods more than it sold to the rest of the world in the three-month period, the ONS said, a widening of GBP3.0 billion compared with the preceding quarter.