A smart door entry system controlled via an app is at the heart of a striking high-end mixed residential and student residence in London's Kings Cross, managed by student accommodation provider Greystar.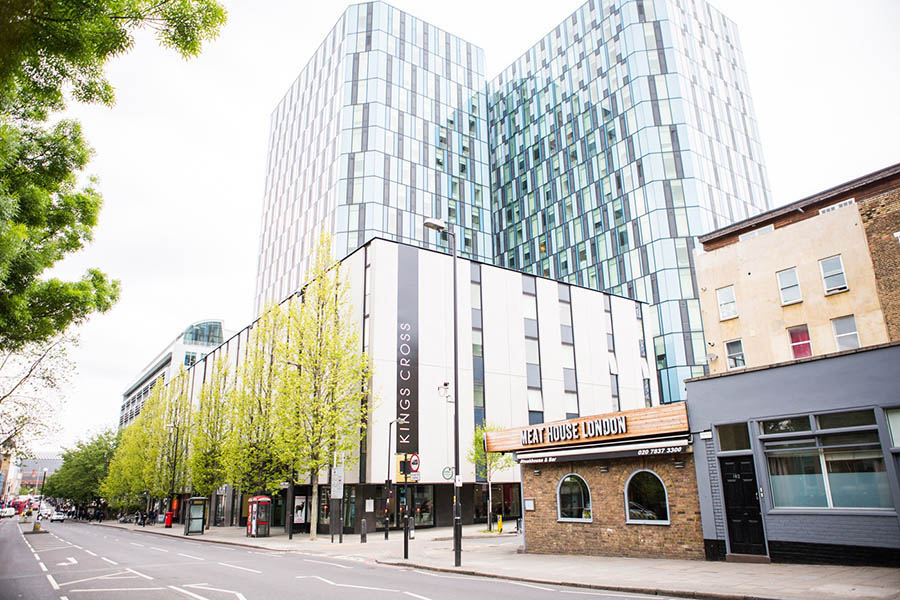 Lancroft Limited have designed and installed a Comelit app based system. The Chapter building is a thoroughly contemporary living space, packed with advanced technology, including the Comelit ViP system, which manages access to the building. The company's high-tech Multi-User Gateway enables residents to answer calls and see who is at the entrance from the external panel and control the main entrance door directly from their smartphones or tablet devices – even when they're away from the building.
The IP-based system uses a single 3one6 Sense digital entrance panel to call all 58 apartments. With a built-in colour camera, the 3one6 Sense blends advanced technology with a stylish, modern design, giving the user two-way audio and colour video. It also features capacitive touch technology instead of mechanical buttons and, with an IK08 rating, provides robust protection against vandals.
The advantages of an IP-based system include being able to connect it over an existing network rather than having to install dedicated cabling. There is also the ability to communicate over unlimited distances, while an unlimited number of users can be provided with simultaneous video and audio communications.
The Multi-User Gateway – which is simply connected to the building's router – delivers convenience and simplicity, with a substantial reduction in cabling and installation work. The app uses Push notification, which saves on the battery and data usage of residents' devices. Each apartment can register up to 15 devices and the Multi-User Gateway makes adding or deleting users and devices to the system very straightforward.
"In line with the cutting-edge character of the building, Chapter has chosen to use the Multi- User Gateway app exclusively as the means for residents to control entrance to the building," said Richard Ding, Comelit UK's Business Development Manager. "By dispensing with the need for internal entry monitors, Chapter successfully caters for the transient nature of student living, while providing a cost-effective solution. Feedback from residents has been very positive, with students saying the app is user-friendly and works really well."
The building features a gym and exercise studio, as well as pleasant study spaces, a games area, screening room and spaces just to hang out and relax. Facilities also include mailboxes, free use of Apple Mac computers, and CCTV.
The Chapter building is situated in the vibrant area of Kings Cross, close to the regenerated Kings Place and Pancras Square developments, with trendy bars, restaurants and cultural spaces close at hand.