The recent beautiful weather put a spring in the step of the golfers taking part in the first round of the 2017 Golf Classic with many closely fought matches played.
Now in its 25th year the Golf Classic continues to attract golfers from right across the country. This truly national golf competition has become the must-attend event for many working in the UK construction industry.
Matches are competitive but friendly. Players enjoy the camaraderie and meeting new people. This was certainly true for father and son team, Ron and Nigel Athorn, and their 1st round game.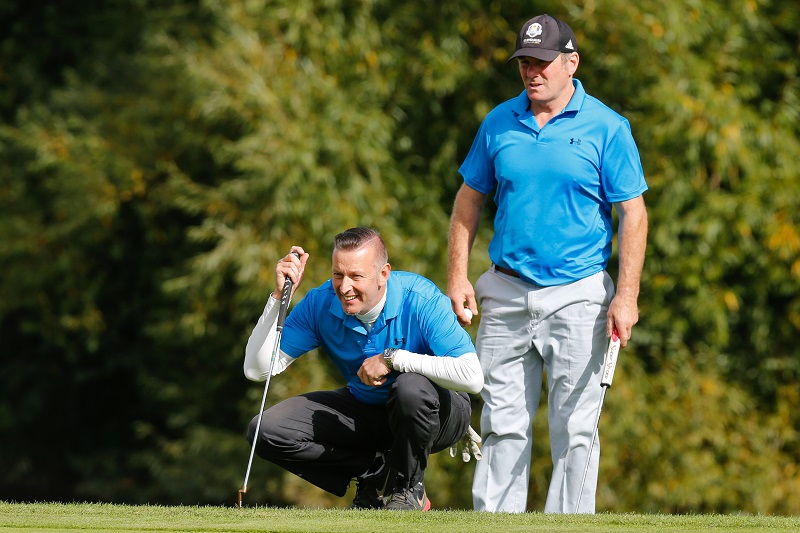 Ron Athorn said: "My son and I have competed in the Golf Classic over many years and have been fortunate to make it into the Final on two occasions. We've always enjoyed the company of our opponents but this match was played in the friendliest of spirits throughout. During our game my son and I were four down with five holes to play and managed to level the match after 18 holes. It took another five holes of sudden death play before we finally won."
Players aim for a place in the Grand Final, which this year is held at Hanbury Manor's acclaimed England Championship course. Designed by distinguished golfer and course designer Jack Nicklaus, the par 72 course offers players the opportunity to put their golfing skills to the test. Hanbury Manor is a beautiful stately hotel set in 200 acres of stunning parkland where all finalists will enjoy free gala dinner and overnight stay.
Winners of the tournament take home an impressive trophy and Pro Shop vouchers each. There are also prizes for the Runner-up team, Nearest the Pin and the Longest Drive. To help celebrate our 25th year we are also giving away spot prizes in each round. These include branded golf balls, caps and umbrellas, weekend golf break and even the chance to take part in the final for lucky losers. Keep an eye on our Twitter and Facebook for more news on the above and other ways to win.
The Golf Classic is proud to receive the continued support of Marley Plumbing & Drainage. This leading manufacturer and supplier of above and below ground drainage has sponsored the tournament since it started 25 years ago. The tournament is also supported by a wide cross-section of the specialist construction press and media, further proof of its position as a flagship event in the industry calendar.
We wish everyone taking part in the next round the very best of luck. Please send in any pictures and stories from your games, there is a prize for those we include in press releases and online. To keep up with the action, you can follow the Golf Classic on Twitter @TheGolfClassic and on Facebook at www.facebook.com/thegolfclassic.