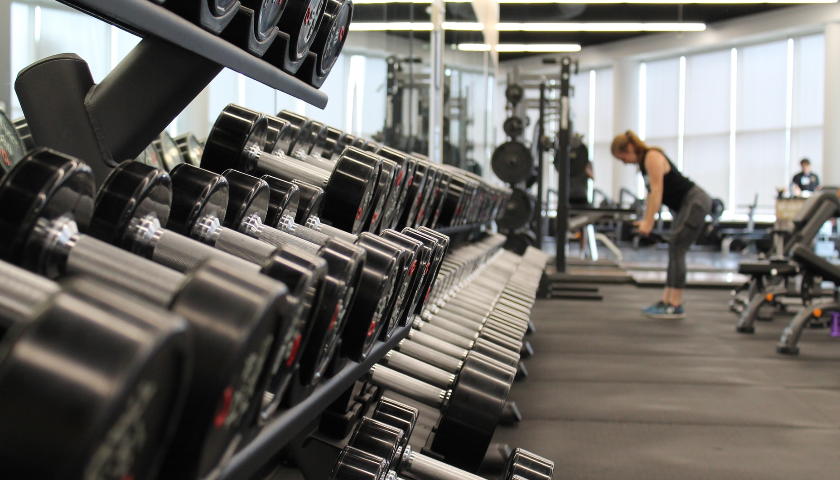 The whole country is overwhelmingly excited about the re-opening of gyms and other public places from 12th April. However, gyms and other places of leisure such as tennis clubs, swimming pools and creches will be a lot more hygiene conscious than what we are used to, writes Specification Online.
Limited numbers

You may expect limited numbers in places like gyms, whether it is the open gym or gym classes, with a strict number of people allowed in at any point. This is to avoid overcrowding and potential spreading of the covid virus.
Some gyms may require you to book in, more strictly than usual or you may find a lot of gyms execute a "one-in and one-out" kind of policy to monitor numbers.
Be sure to have your online booking available for your weekly spin or pilates class, because the earlier you can sign up and secure your place, the better.
Expect a health check upon arrival

Many leisure centre-goers have become accustomed to a health check upon entry. This may include a quick check of your temperature or further down the line, showing proof of vaccinations. Some have questioned the success of temperature checks, especially if people have come from the colder outside or whether they are being administered properly by non-medical staff. Nonetheless, it is a practice that hopes to reduce virus spreading and covid-control.
You will likely be expected to walk into a place of leisure wearing a mask, but you may remove this once you enter the premises.
Hand sanitiser should always be available on the desk on arrival and customers should be encouraged to use it upon entry and exit.
Make use of hand washing stations

Portable hand washing stations may be one of the newest additions to your local tennis club or dance studio. Some stations can be easily fitted outside, from companies such as Trovex, giving you just a basic, soap and hand towels.
Similar to hand sanitising, this should be encouraged for all customers and staff members - and employees should ensure that stations are working and are stocked with soap and towels.
Regular cleaning of surfaces

You can certainly expect the regular cleaning of surfaces and it would not be surprising for staff to wipe down a machine after every use - whether it is hopping on the treadmill or lifting weights. You will find that gym assistants and helpers will become cleaners as part of their job - and it will be a noticeable addition to your regular workout.
Some leisure businesses may upgrade their facilities to use more hygienic surfaces such as wall cladding. This is often used in hospitals because it is made at high temperatures to withstand germs and bacteria - and it is easily wipeable.